Fighting for a digital world that's safe for women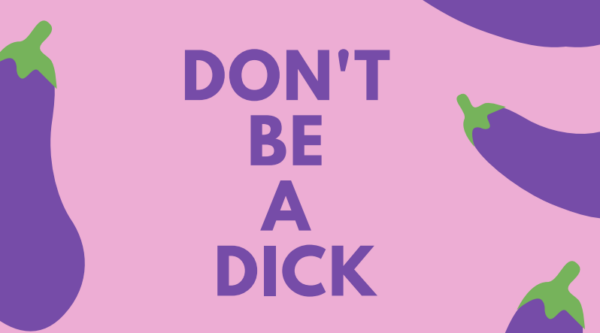 Bella Takeover 10-12 April, with Guest Editor Caitlin Logan

The rise of digital tech has brought great benefits to modern society and the internet is an embedded part of our everyday lives. It is questionable whether the Western World would survive a week without Wi-Fi. Yet, while online platforms have provided spaces that champion, elevate and celebrate women's voices and provide vital forums for the voices of the marginalised, this doesn't come without threat.
Online and tech abuse
Women and girls in all corners of the world are regularly subject to tirades of abuse, both in online spaces and through digital tech. This abuse can happen anywhere, at any time and to anyone, and our growing reliance on the digital world is allowing this to become ever-more prevalent.
As with many forms of violence, online abuse sees women disproportionately affected. In online spaces, women's safety in using their voices, sharing their opinions and engaging in debate cannot be guaranteed. Even women who don't participate online – for whatever reason – but who own digital tech, can be targeted. And although online and tech abuse happens in a virtual world, the consequences for the victims are very real. This type of abuse is a form of gender-based violence and shouldn't be over-looked or left out of discussion as we press for gender equality.
Online and tech abuse can include:
Posting an intimate image on social media without consent; for example, an image which was shared with a once trusted partner. This is known as "revenge porn".
Receiving an unsolicited picture of an erect penis. This is cyber-flashing.
Receiving consistent, distressing messages on your social media messenger. This is harassment.
Being name-called ("slut", "whore", "skank") on an image you have shared online. This is abuse.
Having personal, private or sensitive information shared about you online, with malicious intent. This is doxxing.
Reinforcing harmful norms
As well as facing abuse in online spaces, traditional gender norms are often exacerbated for women and girls. Young women scroll through Instagram battling against a stream of unrealistic body images, detox tea diets and imperfections covered by unrealistic beauty standards. Many women are driven offline with digital fatigue or are under consistent pressure to present an idealistic version of who they are, for instant gratification.
This pressure, combined with the threat of online abuse, mean that online and digital spaces can be hostile worlds for women and girls to navigate. But, it's not all bad. In Scotland, there are a number of amazing women's rights organisations who are demanding that change happens fast and keeping gender equality high on the national political agenda.
Fighting back
A relatively new sister on the block, The Empower Project is an intersectional, feminist organisation with a focus on responding to violence and abuse in the digital age. Founded by Ellie Hutchison, the charity is small but fierce, operating with a bottom-up approach, making it as easy as possible for communities to engage and participate in the charity's mission: supporting communities to lead change to end violence against women and girls in Scotland.
At the start of 2019, Elena Soper and I were appointed as Co-Directors of The Empower Project. With varied experience of the women's and human rights sector, joining the management team at TEP is equally exciting and challenging. The opportunity to lead change and support women and girls in designing our community response to tech abuse is amazing.
The Empower Project's approach to tackling online abuse has activism and revolution at the heart. Our recently launched, 'Don't Be a Dick' campaign called on policy makers and practitioners to take cyber-flashing seriously. It gave people the opportunity to tell us about their experiences and how cyber-flashing impacts on self-esteem and relationships. We heard from a Mum whose daughter received unsolicited "penis pics" from boys at school; strangers subjecting people on social media to pictures of their erection. Cyber-flashing is a crime, and we'll be pressing for serious action to be taken on this issue.
Tackling tech abuse is vital as we work to make Scotland a gender equal society. Whilst there are a number of laws in place to protect people, enforcement can often be lacking. As with all types of gender-based violence, people respond in different ways. We want to prevent online abuse happening altogether, but also to educate young people specifically around consent, good sex and how technology can have detrimental impacts on sexual autonomy.
In all communities, we can take individual actions to help end tech abuse. We can use our voices offline, talk to political representatives, relatives and friends. At the same time, we want to hold tech companies and social media platforms to account and continue to demand that they ensure everyone's online safety.
In the coming months, we have an exciting programme of activity planned with The Empower Project:
We'll be running training sessions across Scotland asking: what is your experience of tech abuse and how does it impact on your community?
Our annual AGM and fun feminist event is coming later on in the year.
We have some awesome campaign plans on the horizon…so stay tuned on social media.
The Empower Project is disruptive, passionate and determined to create spaces where the voices of all can be heard, challenging online abusers and there fighting to end violence against women and girls in Scotland. If you want to make change and you're passionate about young people, tackling tech abuse and feminism – why not join us? Find out more at theempowerproject.co.uk/become-a-member
Need help?
If you've experienced online or tech abuse, it can feel scary, unsettling, or overwhelming. It can feel like you're alone, but you're not. There are organisations out there that can help you.