Making Waves: The women and people of colour amplifying diverse voices in the arts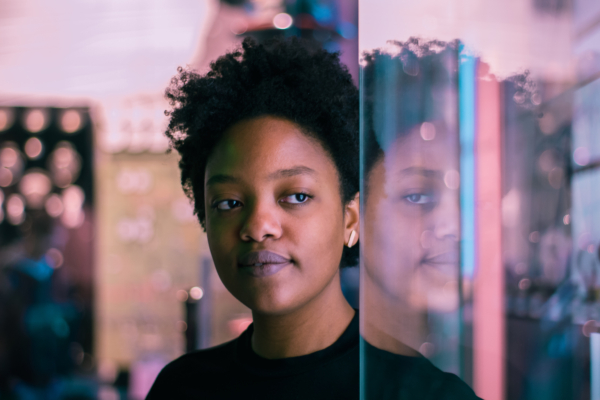 Bella Takeover 10-12 April, with Guest Editor Caitlin Logan
"I'm not convinced about intersectionality. Are you?"
"What even is intersectionality?"
These words, often spoken, feel like broken records – conversations I have had with more than one person over the last few months. Regularly, the conversation becomes circular as I struggle to articulate what intersectionality means, searching for clear examples. When I start to wonder if it's my examples or explanation of intersectionality that causes the confusion, I realise it may be that the person I am speaking to refuses to see – to interact with their privilege and how, in many complex ways, it impacts on their experience and, more importantly, the experience of others.
According to 'Panic: It's An Arts Emergency', a report published by Create London earlier last year, only 2.7 per cent of workers from museums, galleries and libraries in the UK are Black, Asian and Minority Ethnic (BAME). This is barely half the proportion represented in TV, film and radio (4.2 per cent) and in music, performing arts and visual arts (4.8 per cent). The same report found that only 12.6 per cent of people in publishing come from working class origins, 12.4 per cent of those in TV, film and radio, and 18.2 per cent of those in music, performing and visual arts.
It is how these intersections of race, class, gender identity, sexual orientation and other identities overlap that defines intersectionality. A person or group's experience is even more complex given how all of these factors intersect in their life, and this is why representation of diverse voices in the arts is so important. Rarely do the arts in Scotland authentically represent these complex, beautiful and layered experiences.
In short, intersectionality is important because we are all impacted, shaped and formed by multiple parts of our identity. Focusing on one aspect of our identity is extremely limiting, simplistic and ultimately inaccurate. But this is all academic – we're talking about the arts and creative industries here.
It was Ben Elton who said, "Artists don't create society, they reflect it". In order for us to paint a true picture of our society and the people in it, we need to make sure we represent the intersectionality that exists within it. This, in my view, starts with better representation of the people creating the art, music and creativity we consume.
There are a few women, in particular, making waves to support the next generation of women of colour and queer creatives from working class backgrounds in Scotland. They have taken an intersectional approach that draws on their own experiences and work to actively make sure these voices are represented.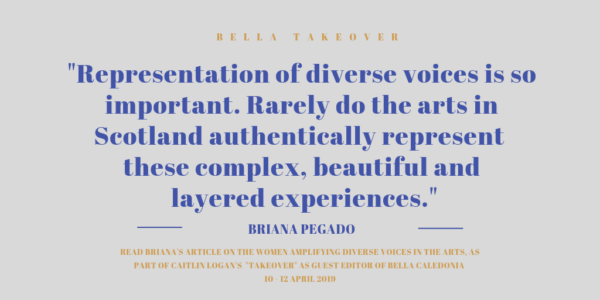 One of these women is Shaheeda Sinckler, otherwise known as Nova Scotia the Truth, who started out in the music scene around the age of 16 when she began going to events. As she puts it, "one of her old flames downloaded FL studio" onto her laptop while she was busy organising her own events. Eventually, she taught herself to use the software.
This, along with a move to Glasgow, opened her up to the experimental music scene, giving her the confidence to make music that was less polished and less commercial. It's been history since then. She raps about her own experience with "racism, classism, festishisation, sexual violence, breakdown of romance, the dangers she has faced trying to make money, and misogyny".
According to Sinckler, while she was recently talking to a collaborator she identified a common experience. "Unfortunately, as self-taught female artists, we've found that we often have to rely on men for access to resources and knowledge in general. We're both taking steps to remedy this by studying Sound Production at college to have more control over the creative process, so we'll have to rely on other people less and less, regardless of gender."
It seems that so many parts of the music industry in Scotland are still spaces occupied by men. As Sinckler says: "Representation of different voices in the music industry and arts in general is important, because there should be equal opportunities. The fact that talented, marginalised people are being held back [from] being represented in the creative industries is a travesty."
Another example of two people making space for communities underrepresented in the arts are Ellen Desmond and Lauren Nickodemus of feminist micropress Monstrous Regiment Publishing Ltd, based in a "wee flat in Leith". As described by the duo, they "were inspired by other small presses' crowdfunding projects that brought grassroots and marginalised voices to the forefront", recognising crowdfunding as a "great way to diversify the arts".
Their seminal work, The Bible – An Anthology of Essays and Personal Narratives About Bisexuality, featured essays on what they felt was an important issue. "Bisexuals inhabit a liminal space between cultures, often misunderstood and criticised by both the straight community and the LGBT community alike," they explain. For example, they cite bleak statistics around bisexual wellbeing, with bisexual people "more likely to be closeted, at higher risk of domestic abuse, and at risk for conditions like heart disease and addiction", as some of the many reasons they decided to publish The Bi-ble.
Desmond and Nickodemus believe the arts are an important vehicle. "Through the experiences of the arts, people can learn compassion and 'put themselves in other people's shoes' so to speak". Their reason for publishing these personal essays is similar to the motivation behind Shaheeda's music: "The world needs to know about the different struggles that different people face, in order to minimise them in the future. And to show people that you can get through it."
Monstrous Regiment is currently crowdfunding to print Volume Two: New Testimonials which is "packed full of never-before published essays". If you want to support their work and this second volume you can find more details on their Instagram @monstrousregiment_.
People amplifying queer voices, people of colour, and working class people in the arts are creating safe spaces through club nights, festivals, events, publications and websites. These include Samar Ziadat of Scottish Queer International Film Festival (SQIFF) and Dardishi Festival; Sarra Wild of Oh141;, and Veronique Lapeyre of the Zanana Project, to name a few. Dardishi is a festival of Arab and North African womxn's art which publishes a zine, amplifying these womxn's voices. OH141 is a platform, club night and radio show which creates a safe space for women, people of colour and queer people in the Glasgow club scene. And the Zanana Project is designed to champion the work of "creatives of colour from Scotland and beyond", by organising meet-ups and events.
These collectives, initiatives, and spaces are just some of the work which creatives in Scotland are doing to make the arts more inclusive, with women taking up space, sharing stories, amplifying voices, raising each other up, sharing knowledge, and identifying a crucial gap in making sure the next generation of creatives are truly representative of Scotland.
Image Credit: Katharina Maria Photography