The Brexit Experience, Independence and the 1970s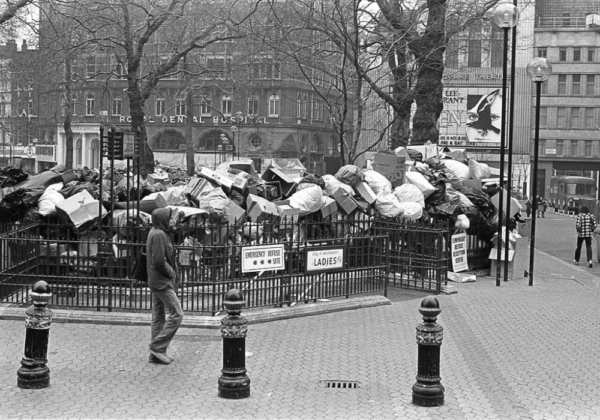 Scotland's first referendum on devolution was held on March, 1979. It saw 52 per cent vote in favour and 48 per cent against – the same margin as in the UK's 2016 Brexit referendum. Isobel Lindsay, (Scottish Independence Convention founding member and Vice Chair of Scottish CND) looks back at the process and lessons for independence supporters today forty years on.
For those of us who were politically active during the 1974-79 UK Government, many of the current Westminster happenings are not surprising and those celebrating Parliament 'taking back control' should be a little more wary. The Labour Government of that period were certainly not devolution enthusiasts although a few were moderately supportive but Labour's devolution policy had changed in 1974 because they recognised that for electoral interests they needed to offer significant change in Scotland's governance. Delivering this and keeping the 11 SNP MPs on board was accepted as a price worth paying for staying in Government. But they had rebellion in the Commons.
The first bill was defeated by the Liberals who wanted PR. The second bill was subject to constant guerrilla warfare from a combination of Tory opponents and a substantial number of Labour MPs, particularly from Scotland, Wales and the North of England. They couldn't stop their Government from tabling legislation but they were determined at every point to undermine it. As now, there was cross-party co-operation among back-benchers. The major coup was the Cunningham amendment. He was a Scot sitting in an English seat but it has been suggested that the idea for this came from Edinburgh MP, Robin Cook, who ironically a few years later became an enthusiast for Devo-Max. The amendment was to require a confirmatory referendum after the Bill became an Act but was to be an unusual 'weighted' referendum requiring at least 40% support of all registered voters whether they turned out to vote or not and whether they were alive or dead. After a long and weary process the Scotland Act was passed. It was very far from an adequate scheme not just because of the MPs but there was also plenty of lobbying of Whitehall. Control of the universities was excluded because of pressure from the Scottish universities. However the view of the majority of SNP members was that it was a base from which to build as long as it was a legislature and had a democratic franchise even without PR.
The referendum produced the same result as the Brexit vote with 52% Yes but fell short of the 40% rule. There were many reasons why the Yes vote and the turnout were much lower than opinion polls had predicted a few months earlier – the 'Winter of Discontent', the deeply divided campaign, the unpopularity of the Government, the strong support for No by many Labour activists. From our perspective today and observing what has happened in the Brexit process, there are lessons to be learned if we get a Yes vote for independence.
1. Even if there is a deal agreed with the UK Government, assume that there will be cross-party opposition in the Commons and Lords which will use whatever procedural tactics they can devise to undermine it. They will now be better at this since they have had plenty of practice. Plan how this should be dealt with. Absolutely refuse to co-operate with a confirmatory referendum. This would simply be an incentive for Westminster to offer the worst deal and to keep hostilities going.
2. Do not assume that because you have been allies with others in the Brexit context that this will have earned you brownie points when it comes to independence. It is not the English public who will be a problem. The majority wont be supportive but they have been fairly laissez-faire on the issue. But the political, corporate, military and land-owning elites have skin in the game and some of the intellectual and cultural figures are more British nationalist than they would like to concede. There are sympathisers in England but few with any power. So behaving with courtesy and respect is commendable in itself but do not have illusions that it will get you any practical advantages.
3. As we have seen with Brexit, the balance of power in any bargaining process will depend on how much you want to get from the other side and what they want from you. The more you are supplicants, the weaker you are. The logic for Scotland is to put the work into the indy planning process between a Yes vote and formal independence to prioritise the creation of as many of our own functional and regulatory institutions as possible. Everything we do for ourselves means fewer deals we have to ask for from a much larger partner who is in a better position to say no unless…
4. Make certain there are important things that are non-negotiable. One of the things on which Scotland will be under greatest pressure will be Faslane/Coulport. The tactic will be to ask for a 10-20 year lease so that the rUK can continue its posture as a nuclear-weapons state operating from Scottish territory. Those seeking a soft indy are going to find this difficult to resist so be warned. It is SNP and Green policy to sign up to the UN Treaty on the Prohibition of Nuclear Weapons and to include an article in the Scottish constitution prohibiting nuclear, chemical and biological weapons on our territory on humanitarian grounds. If we can say in negotiations that this is a matter of legality, our hand is much stronger. We need to think about red lines and build up support for them so that it is harder to give in to pressure.
5. Don't concede any figures in advance because these will be taken as the starting point. There are probably few assets we will want – better to commission our own and deduct the cost from any request for payment.
6. Above all we need to build a consensus across the whole movement on the plans for transition and sign people up to this. Pushing deeply divisive proposals that create serious fractures on our own side is not a recipe for success. One of the things that those of us who set up the Constitutional Convention in 1988 did succeed in doing was to get substantial agreement among parties and civic groups who supported devolution on the details of a scheme. It was a difficult process but it meant there was a scheme made in Scotland that was presented to Westminster with substantial weight behind it and there were few changes in the final legislation. It was not civil servants and politicians in London drafting the substance of the plan.