Car Free Futures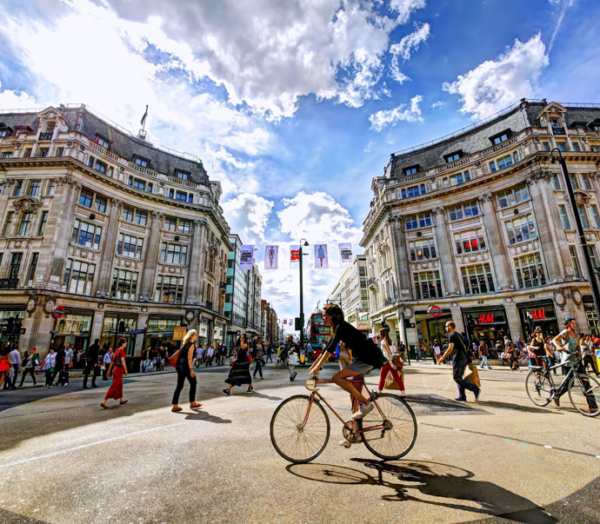 I've never driven a car in Edinburgh. Not once in 26 years. I can, in fact, count on the fingers of one hand the number of times a car would be useful in any given year. Even during the scant two or three years when I did live with a driver, the car was almost never used in the city.
Buses have been my motor transport. Our mass transit system may have ebbed and flowed with deregulation, but it has always been excellent. In all the areas I've lived, I've never been more than ten minutes walk from a bus stop. With nearly all buses running a minimum of every twenty minutes, it's hard to ask for more.
Mostly, though, my transport has been my feet. I've walked the city for years, accompanied by a geological strata of personal audio devices. From wide Georgian boulevards to closes and wynds, I've walked every street in the city centre and countless more beyond.
I know this city, especially the area around Leith Walk. I know the pavements that are best avoided in the rain, when the oil in the paving stones makes them slippery. I know the light sequences that drag and when it's better to cross between traffic. I know the wee streets and I know the short cuts.
Things changed in October last year. I was forced out of Leith by a landlord looking to sell and the pustulant spread of venereal short term lets. I ended up, miraculously, across the street from the Firth of Forth. Across a street that's a major artery, two-lanes narrow.
I can see a wee bit of the Forth from my window, in between cars and buses and cars and vans and cars and lorries and cars, speeding and blasting and rushing and booming by. There's a beach over there. Just a wee one but a lovely one. Sand and mud and rocks and seaweed and waves. A beach! A joy. But when I want to go to the beach, I have to cross that street. That endlessly busy street. The amount of traffic is shocking. Even now, as I write around 11pm, I can hear cars passing, one a minute and more. During the day, they are almost constant.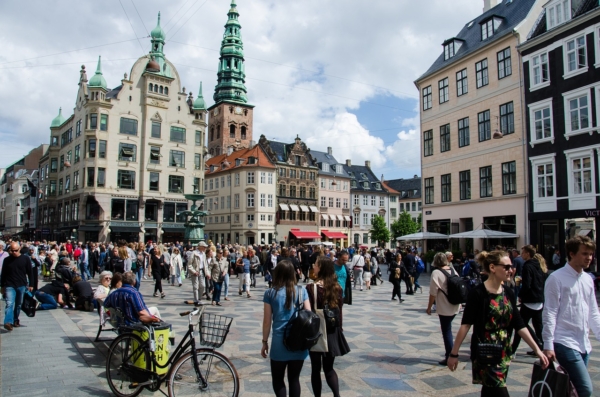 There's a crossing just up the street, the only one for about a mile. I have to use that to get to the beach. I like to use it to stop the cars. And here's the rub, the realisation that a wee beach, almost in reach, has led me too: Edinburgh, like every city, exists for cars. It is built, and organised, for cars.
True, it's not much of a realisation. But think about it for a minute. Really think about it. When you are a single human, moving about in a settlement created for and by a mass of humans, your needs are below that of a car. You are at best of secondary importance. If you need to cross the street – and you will – you have to wait. You have to take a chance, take your life in your hands on occasion, or sometimes walk a long way to find a crossing. Cars do not wait. Cars are primary. You. Will. Wait. For. Cars.
It's just staggeringly wrong. Most car journeys surely aren't necessary. Am I really that unusual in my lack of need for them?
After living across a crushing current of cars from a beautiful beach for six months, I have finally, finally grown to loathe them. I loathe their noise, their pollution, their drivers' inability to comprehend 20mph and their endless ubiquity.
I want rid of them. I want to see our streets free of cars. Gone. Silent. No more waiting for a gap in the traffic or shouting to be heard. No more deaths from pollution. Empty streets, just like in photos of old. Streets where humans are paramount.
We need to simply ban cars. No more dicking about with 20mph zones and traffic calming measures. No more kowtowing to corporate pressure vehicular access to slake an unquenchable desire for the impossibility of ever growing profit. Just fucking ban them. Ban cars. Ban them. Corporations can get tae. Drivers never pay attention to calming and speed restrictions anyway, not when it might add a few minutes to their precious journey. So fuck the lot of them and just ban fucking cars.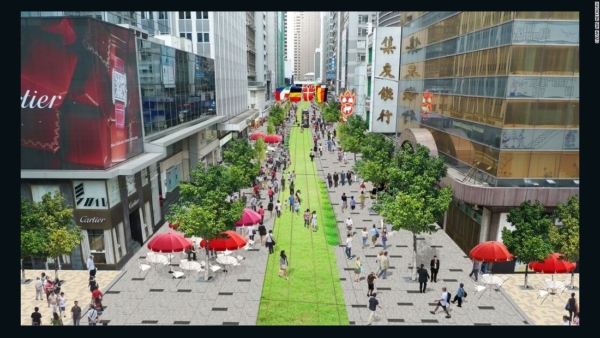 Back when tram infrastructure was being built and streets in the city were closed, there were times the workers were off site and the resulting quiet was simply unbelievable. I remember walking down York Place and hearing conversations from the other side of the street, hearing footsteps, bike tyres, pushchairs and the wind and the birds, where I had never heard them before. The street became human. I was able, for the first time, for a few precious blocks, to walk without earbuds and music dampening the shocking roar of traffic.
Imagine living like that. Imagine living in a city where humans are the most important elements on the street. Imagine hearing the world, not just the choking swirl roar of internal combustion engines, rapid fire exploding their poison-laced fuel, making use of just fifteen percent of its energy for motion and scaring the living shit out of you, should you for one second stop paying attention to them. Silence. Fresh air. Space.
Or imagine walking down Princes Street and watching traffic wait for five minutes or longer while people walk over crossings, just to get a minute to drive through. Can you imagine that role reversal?
I imagine these things a lot now, as I walk the streets. I stare cars down, as I cross. I walk boldly with less of a rush, because those bastards should be the ones changing their speed, not me, not the human. I'm sick of being their subordinate.
In the coming months, we may be getting a few temporarily car-free streets in Edinburgh. I look forward to them, but until North Bridge is as empty as it was during Tuesday's Extinction Rebellion demonstrations, I'll keep breathing the filth and won't hold my breath, because the cars will never slow and they will certainly never stop. The noise and the congestion and the pollution will never be replaced by silence, space and clean air.
We might care and you might have joined me angrily imagining a different way of life, but we live in a system that will not permit challenges to the pursuit of profit. Cars are a cog in the consumption machine and society cannot tolerate their termination. Drive and consume, happy punter, drive and consume.