SNP Now Defender of Four Unions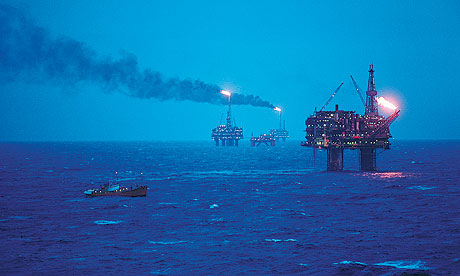 Rob Brown on how Scotland's natural party of government remains firmly wedded to a quartet of unnatural attachments.
It's time for a crazy, celebratory ceilidh! Following its spring conference in the capital, the SNP has become a party steadfastly committed to the preservation of just four rather than five unions. Wha's like them, eh? No other nationalist movement in human history, since you aren't asking.
Alex Salmond, you may recall, delivered six speeches at the start of the 2014 referendum campaign on what he termed the "six unions":
Political and economic union
Currency Union
European Union
Military Union through NATO
Union of the Crowns
Social Union
The only one on this list he was determined to get rid of was the decrepit political and economic union with England dating back to 1707. Salmond was adamant that Scotland would continue its currency union with the rest of the UK by sticking with sterling.
That changed at the weekend when ordinary SNP members defied the leadership by passing a resolution to replace the pound with a new national currency "as soon as practicable". A bold move, you might think.
But leading dissident George Kerevan failed to convince the conference also to scrap the six stiff economic tests the leadership plan to apply before any abandonment of the pound. So, the currency union could survive a lot longer than many expect.
Certainly, don't expect any similarly dramatic strikethrough any of the other unions to which the party is still strongly attached. The leadership will have learned a lesson from that awkward amendment on the timing of the currency switch and it won't be to loosen their reins.
Four unions are still safe in their hands, despite all of the following:
All new EU member states must seriously commit to adopting the euro.
NATO is a US-dominated nuclear alliance determined to renew Trident.
The Monarchy remains the apex of the UK's semi-feudal power structure.
Ties of kinship and friendship will be maintained by people not politicians.
But who cares about these inconvenient truths when all that matters is creating an illusion of independence? The saltire fluttering alongside the European flag from every telegraph pole while Queen Bess keeps on cuddling her corgis at Balmoral. And no doubt the Typhoons still being scrambled from RAF Lossiemouth to repel Russian bombers.
Nuclear submarines might also remain moored at the mouth of the Clyde. The Scottish Nato Party's high command takes pride in its 'political realism' and, when it comes down to international negotiations, 'political realists' usually submit to Realpolitik.
Nicola, like Theresa, would doubtless soon find that some of her red lines need to be crossed. Why not surrender on nuclear weapons to secure a soft Scexit? Scotland would still be sheltering under Nato's nuclear umbrella, after all. Only logical sense, old boy.
The old boy in this case would most probably be the grandly-titled Cabinet Secretary for Government Business and Constitutional Relations, Mike Russell, who once seriously floated the idea that defence and foreign affairs should remain a shared responsibility with London post-independence. Hence our economic and political union could be replaced by a defence and external relations union. So, abracadabra – five rather than four unions again!
We all understand why SNP strategists remain so firmly wedded to so many unions: they are utterly petrified about potentially scaring voters. Further constitutional change won't cause too much fright, they calculate, if they just carry on emphasising continuity.
Waxing sentimental about "the bonds of friendship that will always endure across our islands" (Surgeon's saccharine words in a recent tweet) is also considered wise and necessary. But such bonds are not at all endangered.
Nobody is proposing to rebuild Hadrian's Wall. Dundonians and Glaswegians will continue to be as welcome down south as Dubliners and Galwegians. We don't need the SNP's high heid yins to guarantee that. The social union will prevail come what may.
But it is a dangerous delusion to think that kow-towing to the Eurocrats, the Yanks and the House of Hanover will necessarily prevent any of these powerful forces from seeking to shaft us at a crunch stage in the struggle for Scotland.
Sorry to be a killjoy after that uplifting Sunday Times poll, but we're really still in a phoney war. No proper call to arms yet. The FM only told her devotees to "get their jackets on" – not their body armour. While she huffs and puffs at Holyrood, the political and economic Unionists are just keeping their powder dry.
If they are forced into what they would regard as the second Battle for Britain, here's the question our enemies will confront the voters with: why would any sane Scot go through the upheaval of ending a 300 year old union if we're not taking back full control of our country?
Restoration of sovereignty should not be about continuity. Self-determination should be about recognising and realising the potential for real revolutionary change. As he flitted between the French and the American revolutions, that great English radical Tom Paine famously proclaimed: 'We have it in our power to begin the world again'.
Today we in Scotland have it in our power to begin our country again. But our inglorious leaders are incapable of imagineering anything close to that.
The First Minister declared a "climate change emergency" at the conference, but only because she knew that was a good headline grabber in the aftermath of Greta Thunberg's visit to these shores and the recent strikes by school pupils. She has no plans to reverse the cut in flight taxes or to fund public transport to the extent needed to provide an attractive alternative to carbon-spewing cars.
More, bigger, better, further, faster is the philosophy of the most materialistic nationalist movement of all time. They'd still be bawling 'It's Scotland's Oil!' if the price of that fossil fuel hadn't collapsed a few years back.
As they limber up for another election race – to that powerless talking shop the European Parliament – they don't fully recognise that we are now in the closing stages of a race between consciousness and cataclysm. They brag about Scotland being carbon neutral by 2050 knowing they'll be living off their gold-plated ministerial pensions (or in the grave) long before they have to personally meet that distant target.
In stark contrast to our national bard, our Nationalist chieftains are not 'truly sorry man's dominion has broken nature's social union'. That's one union they were swift to sacrifice so that the Donald could destroy a magical, wild stretch of the Aberdeenshire coastline to create 'the greatest golf course in the world'.
Ecological sustainability also did not feature prominently in Andrew Wilson's Sustainable Growth Commission report. His neoliberal recipe for 'economic renaissance' remains thoroughly toxic and should have been tossed by conference delegates into Polmadie Burn along with all those other putrid effluents flowing into the Clyde.
To end by paraphrasing Voltaire and Nairn, Scotland will be reborn the day the last SNP Government Minister is strangled with the last copy of the Growth Commission report. And when our 'Nationalists' cease to be such inveterate unionists.