Let's Have a Real Climate Emergency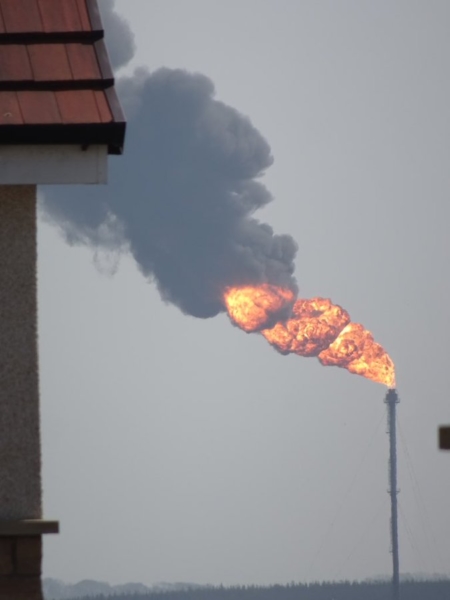 Nicola Sturgeon's announcement of a "climate emergency" followed by the Committee on Climate Change's recommendations that Scotland reach net zero by 2045 has been followed by a lot of back-slapping. Read the CCC report here.

Committee chairman Lord Deben (John Gummer) said: "Scotland has been a leader within the UK with many of its policies to tackle climate change. By setting a strong net-zero target for 2045 it can continue that leadership on the world stage."
Scotland's environment secretary Roseanna Cunningham said: "There is a global climate emergency and people across Scotland have been calling, rightly, for more ambition to tackle it and safeguard our planet for future generations. Having received independent, expert advice that even higher targets are now possible, and given the urgency required on this issue, I have acted immediately to set a target for net-zero greenhouse gas emissions for 2045 which will see Scotland become carbon neutral by 2040."
It all sounds good and is to be very much welcomed. But there's a problem.
Responding to the FM's announcement the Chief executive of Oil & Gas UK Deirdre Michie said the reductions must be achieved "without disadvantaging UK industries against their international competitors".
Yet 12 of the top 20 carbon polluters are linked to North Sea oil and gas. In 2016 they emitted a total of over six million tons of carbon dioxide. You can't have a "climate emergency" without doing something about this.
Yet this week we saw former Climate Minister Stewart Stevenson actually claiming on national television that "Extracting oil and gas from the North Sea is not an issue" and that the "economic value of fossil fuels would pay for climate change agenda."
This is a terrifying level of scientific and political illiteracy.
Planting a lot of trees and carrying on as if everything's fine isn't going to cut it.
Let's take just one example.
The ExxonMobil ethylene plant at Mossmorran spews out 885, 580 tonnes of carbon monoxide a year. * It's one of the top 20 Polluters that Will Have to Radically Change if Scotland is Going to Meet Its Climate Goals.
It's not hard to miss.
You can see it across the whole of Scotland. You can probably see it from Bute House.
According to the Ferret: "The Scottish Environment Protection Agency (Sepa) received a record number of 650 complaints from local residents about noise and pollution from the flaring, which began five days ago on Easter Sunday. According to ExxonMobil, it was caused by a "process upset".
In 2012 ExxonMobil was forced to pay the biggest fine for an environmental offence in British history for failing to report greenhouse gas emissions from its chemicals plant in Scotland. The world's largest oil company was hit with the £2.8 million fine by the Scottish Environment Protection Agency (Sepa) for neglecting to account for 33,000 tonnes of carbon dioxide from its ethylene plant in Fife. The fine was not publicised by Sepa when it was levied in September 2010 and was buried in a report issued last week by the government's anti-pollution agency.

What's been done since?
Nothing much.
A few reports. A slap on the wrist here. A fine here.
The focus has rightly been on the appalling impact of flaring on the local community, the relentless psychological and physical distress caused by living next to the plant. The community is now demanding an "independent expert study of the environmental, social and health impacts on the surrounding communities of the operations of Shell's Fife NGL Plant and ExxonMobil's Fife Ethylene Plant at Mossmorran."
But the media coverage, such as it is, ignores the plants emissions impact.
If the First Minister wants to have an emblematic action to show that she is truly serious about climate action, then there is one easy thing to do. If the Scottish Government wants to show real leadership it should just step in and close down Mossmorran.
Do it now.
* That's a figure from 2016.