Doris Karloff and Claire Foster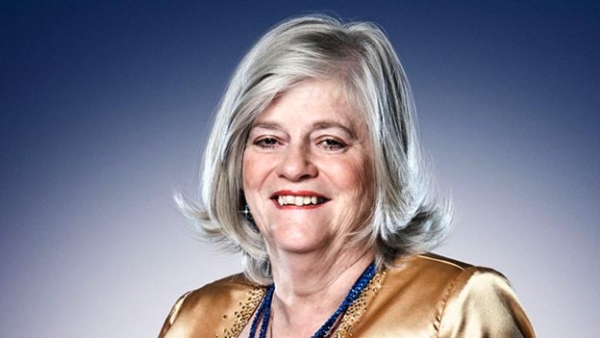 Newsnight last night reported the slide towards the Brexit Party with a slew of Tories from the right declaring they either wouldn't vote or would vote for Farage's new outfit with the veteran Michael Heseltine declaring he wouldn't vote for them either. So far so grim. The Tories are going to get annihilated and while that's normally a source of much satisfaction this time it might not be.
The Brexit Party are like a Who's Who of Ghouls and Swivel-Eyed Loons including Gorgeous George Galloway the candidate in the Peterborough by-election; Claire Fox, Alka Sehgal Cuthbert and James Heartfield on the lists and the charming Stuart Waiton on the Scotland list. Before we get to these lovelies it's worth looking at Widdecombe.
Her rehabilitation started with the Spectator declaring her:
"Former Tory MP, borderline national treasure, and now Celebrity Big Brother contestant Ann Widdecombe is the common sense feminist icon we should all get on board with…"
Widdecombe, sharp-eyed readers will recall, is the formers Prisons Minister who insisted that women prisoners should be manacled to their hospital beds while giving birth. As a feminist role model she's probably up there with Meghan Markel.
But as Peter McColl points out: "Anne Widdecombe wasn't always a 'national treasure'. She was a mostly anonymous junior minister in the Major government. When the Tories lost power in 1997 she came to prominence by attacking Michael Howard, former Home Secretary and leadership candidate in the race to succeed Major. Attacking Michael Howard isn't something I'm averse to. His politics are repellant and very different from mine. But that's not what she attacked Michael Howard for. Instead, she chose to describe Howard, the child of Romanian Jewish refugees, as 'having something of the night about him'.T hat is a very thinly veiled attack on his heritage. It directly evokes the blood libel (a set of canards that claimed Jews stole Christian children for use in religious ceremonies)."
Oh well, an anti-semite should be right at home at the Brexit Party but what about the multiple-named Claire Fox/Foster?
Here's some of Claire's clear thinking…
WATCH: Nigel Farage calls Brexit Party candidate Claire Fox a "clear thinker" after hearing her comments insisting online child porn shouldn't be banned (yes, she really did say that Nigel, there's a tape). pic.twitter.com/pjl7cofxep

— The Red Roar (@TheRedRoar) May 8, 2019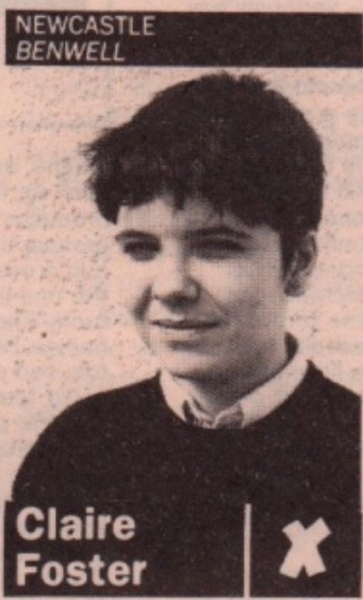 But child porn aside, as Otto English writes: "Claire Fox, revolutionary communist-turned-director of the Academy of Ideas-turned MEP candidate is starting to prove a major headache for the Brexit Party.
Since being placed at the top of their list of North West EU parliamentary candidates, there has been increased scrutiny of her past involvement in the Revolutionary Community Party (RCP) and, in particular, her active defence of IRA terror atrocities over a period of two decades.
Nowhere has this been more intense than in the town of Warrington.
It was there in 1993 that an attack by terrorists killed toddler Johnathan Ball and Tim Parry, 12, who passed away in his father Colin's arms five days later. Despite almost universal condemnation of the murders at the time, Fox's RCP defended the IRA attack. In a statement insensitively put out the day after Tim's funeral, the RCP argued that nationalists had a right "to take whatever measures necessary in their struggle for freedom".
Yikes.
Otto English continues:
"As if all of this was not bad enough, it now transpires that there is another former RCP candidate standing for the Brexit Party – this time in London. Spiked contributor Alka Sehgal Cuthbert is seeking to represent the party in a city that saw multiple bomb attacks and many dozens killed and injured over three decades of hostilities. All of which were defended by the RCP. In an even more bizarre twist, Sehgal Cuthbert is standing on a party list that includes Aileen Quinton whose mother was murdered, along with 11 others, by the IRA in the Enniskillen attack in 1987."
But wait a minute, back to Claire Foster-Fox. This isn't the first time she's stood for election. She stood for election way back in 1986 for the RCP when she was er, a revolutionary, honest guv.
But back then she stood on the name of Claire Foster. Now she's Claire Fox. So at some point she must have been standing illegally. Was it then or now? As a libertarian I demand the right to know.
Oh well, readers huffing and puffing, this has nothing to do with Scotland, right?
Except for Tiffany Jenkins and Stuart Waiton. 
One of the Brexit Party candidates in Scotland is Dundee's finest Stuart Waiton who started getting involved with the LM/Spiked network in around 2000.  Of course one of the casualties of the Brighton bomb was Lady Muriel McLean whose husband (Sir Donald McLean) was Scottish Tory President and Chairman so  it would be great if someone would ask him his views on all this? Does he share his comrade , sorry colleague Claire Fox-Foster's view?
Stuart's a regular in the Scottish media – [here he is "Being Reasonable" about smacking children ] but flying below radar and almost always ignored is who Jenny Turner called "the kittenish, aubergine-haired Tiffany Jenkins".
She was a regular contributor at Spiked(!) for a decade (including this lovely piece about art and oil) and  is listed as the Director of the Academy of Ideas.
You might be thinking "Oh who cares if a clandestine network of Koch-funded far-right libertarians have infiltrated the media and politics and are standing with some of the most repugnant reactionary people in British politics".
Fair enough, but here's another example of one of their bizarre front-groups. This time covered by the Hackney Gazette it features a story about one of their "charities" WORLDWrite.
Anyway, shackle me up for some rebel tunes Doris.
* Correction. We stated that George Galloway was the candidate in the Peterborough by-election. In fact George Galloway withdrew as a candidate in the Peterborough election, see here:
https://www.peterboroughtoday.co.uk/news/politics/peterborough-by-election-george-galloway-withdraws-from-contest-after-missing-out-on-brexit-party-nomination-1-8920318