Futures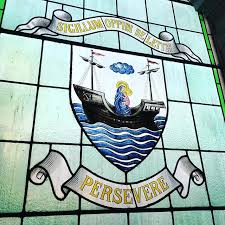 After a week in which details of my families past – including my deceased fathers divorce – was shared on Twitter by a pro-indy blogger in an attempt to smear me – I have been reflecting on whether I want to carry on with editing and publishing this website. I realise that given the nature of the appalling attacks on other people like, for example Mhairi Black MP , Joanna Cherry QC MP or Labour MP Jess Phillips , this is completely insignificant. I know that many woman in public life experience abuse as routine and I don't for a second hold these things as comparable. But I do think there is a problem about our online culture, and its effect on our mental health. I do think that the democracy movement in Scotland needs to take this on board. We have become too used to a completely toxic environment. This is insidious and damaging.
I don't believe for a minute that there's nothing we can do about it, nor do I agree for a second that to address it is somehow an admittance of failure or awarding points to "the other side".
People were quite rightly proud of the massive independence march through Glasgow last weekend. People spoke of how proud they were that the march (like all previous ones) was completely peaceful (despite provocation) and full of families and friendly positive energy. I suggest we take all of those aspirations and values and transfer them onto our online community. This is a case of re-uniting ends and means and rejecting the snarling macho language and tone that's been allowed to misrepresent and discredit the independence movement. As the American writer Audre Lorde reminds us: "The master's tools will never dismantle the master's house. They may allow us to temporarily beat him at his own game, but they will never enable us to bring about genuine change."
Somewhere along the line people have confused being aggressive with being radical, and its interesting that many of the most snarling online voices are also the ones that are the most timid and reactionary.
Since 2014 and before that, many people in this movement quite rightly mocked the lack of a positive case for the Union, the relentless, mawkish romanticism and backward-looking nostalgia of Anglo-British unionism. I think we need to make a positive case for independence to transform Scotland, and we need to break out of the echo chambers that we're trapped in. That means speaking to people outside the circle of true believers and engaging with people that aren't part of the sub-culture of Scottish nationalism. This should just be self-evident.
So, that's what I'll be trying to continue to do at Bella. We want to build a positive case: highlight concrete real-world examples of autonomy and self-determination; make solidarity with communities facing the consequences of the British state; and connect the movement for independence with peace and justice, ecology and socialism. In times of social and economic crisis and climate breakdown the only way forward is to try and create networks of maximum solidarity.
I don't want to 'Persevere' in some stoic way that ignores the difficulty of the culture we inhabit. In deciding to carry on I need to exercise some self-care and again stumble across Audre Lorde: "I have come to believe that caring for myself is not self-indulgent. Caring for myself is an act of survival."
So I'll be taking regular time out and offline, organising more live face to face events, continuing to collaborate and work with others and trying to open up this as a space for the many unheard voices and stories that need telling.
I don't really do 'personal' blogs and I won't be re-visiting this issue again, there's far more important work to be done.
Thanks to the many people who have sent positive messages in support of Bella, it's really astonishing and deeply appreciated.
If you want to support us you can: