Snow Patrol
Today's viral moment encapsulates the brutal stupidity of Brexit Britain. Take a moment to drink it in:
https://twitter.com/davemacladd/status/1130964633442017287?s=20
There's so much here:
1. She's clearly on patrol for anybody, anything to harass. This is her new job in life.
2. Where do you get one of those megaphone headset things?
3. I love the logic of: "You must be a Remoaner because you are acting like a Snowflake". It's like a modern-day Ducking Stool.
4. As a snapshot of what's still being referred to as "the country", it's beautiful in its depiction of the gap between the wildly / incoherently angry and the elected.
5. The exchange goes from the comic to a darker tone when she says: "Is that what a traitor feels like? You should feel uncomfortable, you've betrayed 17.4 million people" and Davies explains he "spent ten years in uniform for my country" (the TA actually).
This is Middle England eating itself. Far from being the Remoaner Snowflake of the woman's paranoid imagination Davies is a Brexit champion, who's been described as "the far-right of the Conservative Party."
Davies opposed his own Conservative governments plans for same-sex marriage, and in a television interview he expressed the opinion that "most parents would prefer their children not to be gay". He claimed he was not bigoted, offering the unusual defence that he had once fought an amateur boxing match against the "Pink Pounder", an openly gay boxer.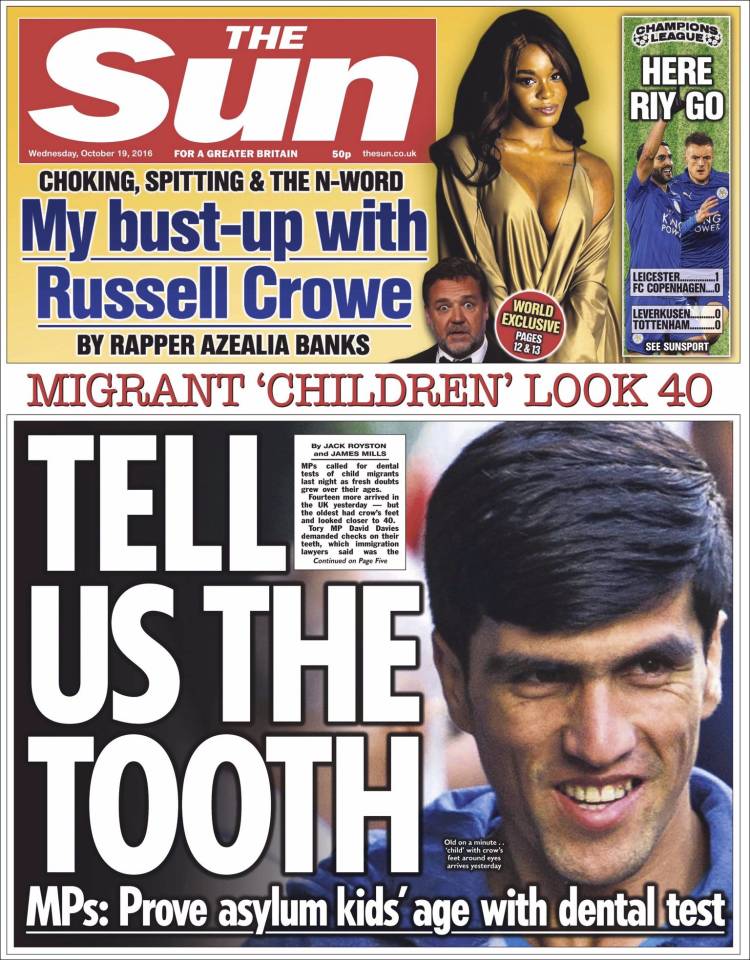 He's a climate skeptic who during a phone-in during the Jeremy Vine show on BBC Radio 2, Davies told a member of the public that she should join the BNP after she suggested it should be a requirement for Welsh civil and public servants to understand Welsh.
On his own web page, he states his opinion "that people who come to this country should learn English and be expected to work and to fit in with our rules, culture and traditions".
But most famously in response to the 2015 refugee crisis Davies said that most of the people attempting to enter the UK via Calais were not refugees fleeing war, but were economic migrants "mostly young men, mostly with mobile phones, chancing their luck".
Davies attracted media attention in October 2016 with a tweet suggesting refugees to the UK should have dental checks to determine their age, a view enthusiastically backed by The Sun and endorsed by Jack Straw.
His view was criticised by the British Dental Association which issued a statement describing the test as "inaccurate, inappropriate and unethical".
The suggestion was also criticised by the British Association of Social Workers, and the test was also ruled out by the Home Office. In October 2016, Davies said that a child migrant arriving in the UK from Calais had "lines around his eyes and looks older than I am."
In fact – rather than being the Snowflake of the woman's wild imagination – he's a hardline Tory Brexiteer who probably shares many of her own paranoia and prejudices. In reality he's as thoroughly unpleasant as she is.
There might be some sympathy for Davies trying to do his job. It has become normal now for MPs to wear a body camera because of abuse. On the other hand him and his ilk created the conditions to unlock this avalanche of bigotry and racism, so, maybe not.