Greybull, Jamie Oliver and Prochlorperazine – the Price of Capitalism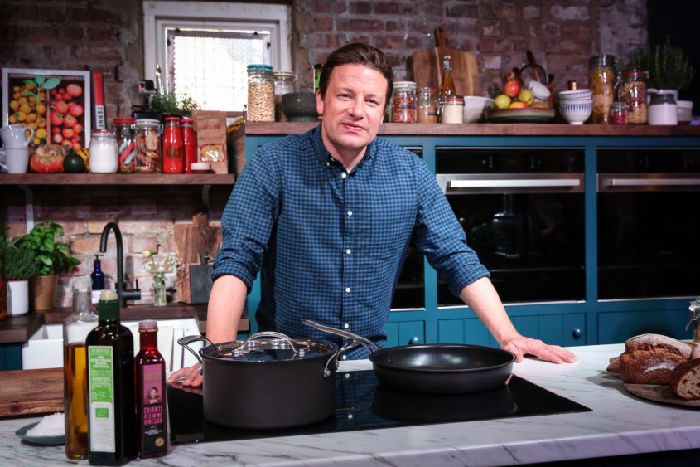 It has been a typical week in the life of contemporary British. For a start, Jamie Oliver's iconic Italian restaurant chain went belly-up, including its Glasgow and Edinburgh outlets. Other similar, mid-market eateries such as Carluccio's, Strada, Café Rouge and Prezzo are in no better financial condition. Austerity and slow wage growth means that most folk are eating at home using Deliveroo or going to the local take-away. Only the well-heeled can afford to eat out and they prefer top-end restaurants.
Interestingly, the number of workers in the restaurant trade has shot up from 644,000 in 2007 to nearly one million today. The total number of eating businesses has also increased since the big financial crash in 2008. This may seem paradoxical, but the explanation is simple. Austerity and the wholesale attack on state benefits over the past decade has forced people to seek low-paid work in bars, fast food outlets and gig economy delivery services. At the same time, eating cheap food has become the major form of paid entertainment, given the lack of consumer spending power.
Suggestion: it is about time the trades unions made an active effort to recruit in the restaurant and fast food trades. A million unionised workers in this sector would have political and economic clout. [ED adds – the problem of exploitation in catering and restaurants is exacerbated by the fact that all of the food journalists are compromised by their relationship to chefs, entrepreneurs, managers and food. There is much "Mint Lamb" journalism in food writing as in football].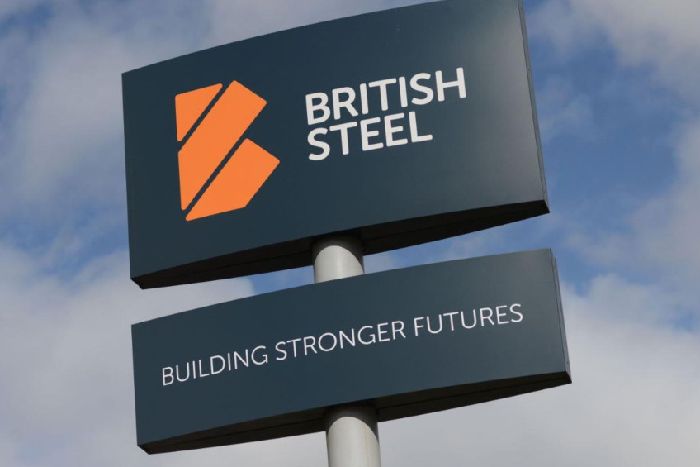 BRITISH STEEL: A CASE OF GREYBULL-SHIT
The other big news was the collapse of British Steel at Scunthorpe. Here we see the insanity and illogicality of contemporary neo-liberalism and finance capital in all its glory. Three years ago, Tata's ailing steel assets in Scunthorpe were flogged to a slippery private equity bunch called Greybull, which (surprise, surprise) has its HQ in the tax haven that is Jersey. Famously, Greybull acquired the Scunthorpe plant for the princely sum of £1 – thereby saving the Tory government the embarrassment of seeing the UK steel industry disappear.
You might ask why a private equity firm – named after the tiny Wyoming town where its founders first made a buck – was interested in entering the cut-throat global steel business? Answer: Greybull is a vulture fund, like the notorious Cerberus group. Vulture funds have become the fastest growing sector of global finance capital since the 2008 Crash. They specialise in buying (cheaply) so-called "distressed" assets; i.e. companies or individuals facing difficulties paying back regular debts to ordinary banks.
Why take the risk? Actually, vulture funds organise their activities so they don't carry much risk. Cerberus, for instance, buys distressed mortgages (for example from RBS or the UK Treasury) at a song. But it pays for these assets using a fiendishly complicated set of cross-border, shell companies which ensures its outlays are set against tax losses. In other words, Cerberus gets the distressed loan book for virtually free. It then makes a turn by sweating the debtors for anything they can cough up.
In the case of Greybull, this form of legal larceny is applied to acquiring distressed manufacturing companies like Tata/British Steel for essentially zero cost – because nobody wants them. Next, Greybull borrows heavily against these "assets". British Steel Scunthorpe has outstanding loans worth £336m against at paper asset value of £82m. Greybull then charges the subsidiary a "management fee" – according to Companies House, in the two years following the acquisition of British Steel for £1, Greybull collected £6m in management fees from the company.
Greybull was also led a consortium of vulture funds that bought Comet, the electrical retail chain, in November 2011. The purchase price in this instance was £2. In Greybull's hands, the corpse of Comet traded for barely another year. Again, money was syphoned off. When Comet went into administration in November 2012, the UK taxpayer was stuck with £23m in redundancy payments and £26.4m in unpaid corporate taxes. But Greybull and its partners recouped £120m from the insolvency. Fortunately, in June 2014, the courts ruled that Comet did not follow proper redundancy rules, meaning the vulture funds had to cough up £26m – leaving them circa £100m in ill-gotten gains.
Our friends at Greybull were also up to the oxters in the crash of Monarch airlines in 2017, which left 100,000 passengers stranded, costing the taxpayer £60m to bring them home. Greybull acquired Monarch in 2014. True, it invested an estimated £80m of its own cash but it got £125m of planes plus landing slots worth a cool £60m on resale. True to form, Greybull then loaded Monarch with debt, including £100M from Boeing to buy its new 737 MAX (yes, the one that crashed)
Suggestion: vulture funds such as Greybull and Cerberus should be regulated out of existence. As for British Steel Scunthorpe, that should be nationalised.
CARTELS COST LIVES
Finally, it was revealed – by the official Competition and Markets watchdog – that four big pharmaceutical firms have been colluding to drive up the price of an anti-nausea tablet (Prochlorperazine) by 700 per cent, when sold to the NHS.
I take this rather personally as this drug was prescribed for my wife, who has cancer. The cartel – composed of Alliance Pharma, Focus, Lexon and Medreich – forced up the NHS bill for Prochlorperazine from £2.7m to £7.5m, between 2013 and 2018.
Finally, RBS was fined again for misconduct. This time it was £14.5m for giving duff mortgage advice to customers. RBS avoided paying the full £20.7m fine by paying settling early, thus qualifying for a 30 per cent discount. Isn't capitalism wonderful?