A Democracy of the 0.18%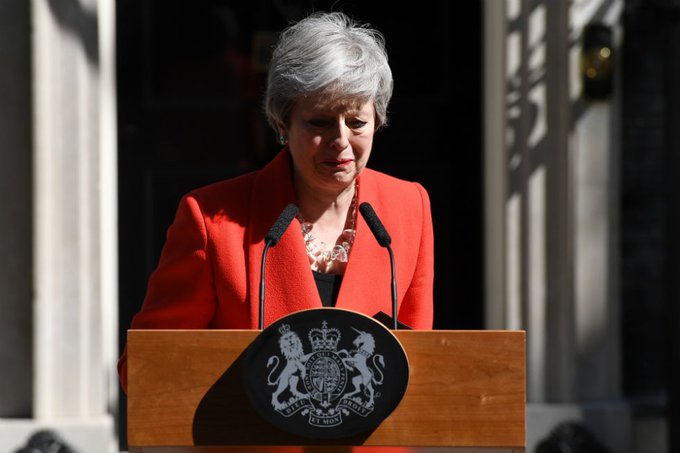 Yesterday I tweeted that there's "only about 70,000 members of the Conservative Party. Basically a dwindling coterie of some of the worst people in Britain are about to choose a candidate from a selection of some of the most repugnant politicians in the UK. That person will be our Prime Minister."
That was untrue.
It turns out the Conservative Party has nearer 120,000 members in the UK (source Laura McAllister & Roger Awan-Scully of Cardiff University).
So that means that 0.18% of the UK will soon decide the next Prime Minister of the UK & the fate of the UK
[from
@BenGwalchmai
].
Out of the current front-runners: Boris Johnson: 51% Dominic Raab: 19% Michael Gove: 10% Jeremy Hunt: 9% Rory Stewart: 6% Andrea Leadsom: 5% s
ix are millionaires of which two are old Etonians, five are Oxford graduates and one is a woman who won't win [h/t Otto English].

That's sobering.
For all of May's bizarre comments as she gripped the lectern she claimed incredibly that: "Brexit was not just a call to leave the EU but for profound change in our country, a call to make the United Kingdom a country that works for everyone."One of the issues about the constitutional convulsions we've been exposed to is the other social, economic and ecological crisis that it overshadows. England's Brexit nightmare obliterates everything before it. This farce of electing a leader with 0.18% reveals the makeup of the political class and the concentrated elite nature of Britain's failed political institutions.
After such a period of upheaval and chaos, Britain emerges as a broken divided society. Divided by nation, by class, by unequal regional prosperity, disfigured by poverty and inequality, divided by generation, gender and race. Any Tory leader elected from such a pathetically tiny electorate must call a general election to have any semblance of credibility. Much of May's speech was other-worldly, as if she is inhabiting a completely different dimension. She ended her desperate oratory with a series of statements so out of step with reality it's worth recording:
"We stand together. And together we have a great future. Our politics may be under strain, but there is so much that is good about this country. So much to be proud of. So much to be optimistic about."