The Slow Death of the Labour Party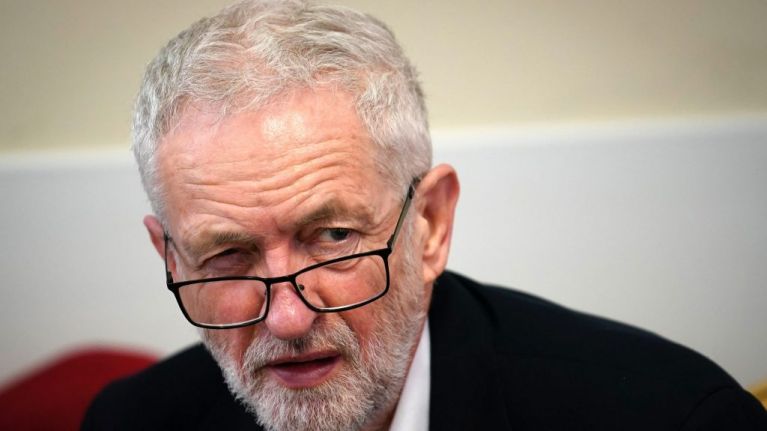 The Labour Party – thats ane end of ane auld sang.
This could be a sociological story – the slow death of democratic socialism, tribute band politics (the Twatlees?) proposing to storm the commanding heights of the 1945 economy, rail, steel, coal, dwarfed as they are by new industries. But it isn't.
This could be a British nationalist story – Iraq (Brexit avant la letter): overconfidence, lack of preparation, experts sidelined, trampled, sneered at, disaster unfolding. But it isn't.
This could be a story of hubris and nemesis – New Labour (the members voted 4-1 agin Clause 4) destroyed by an imported American Party model that said members don't matter – members so desperate to vote for someone, anyone, Corbyn. But it isn't.
This could be a story of the collapse of historic and ancient institutions – of a constitution glutted and gutted, once great and now ruins, a grim vista of ash and pinched men roasting rats on College Green. But it isn't.
This story, this very jeremiad, is about a car crash unfolded.
Who could have guessed that a man who appointed not one, but two people that opposed the Berlin Wall coming down (and rue it still 30 years later) would have a tin ear for politics?
Who could have guessed that a politician who had nothing to show for his 30 years in parliament would have nothing to show for his leadership?
And who would have, who could have, predicted that a life long supporter of industrial-revolutionary politics would see his end heralded by a strike – a strike of Labour members no less? Not canvassing, not discreetly lending their votes to other parties (not the Tiggers tho), but flaunting it. Resignations by expulsion.
The tragedy is for the ordinary Labour members. Defence of the weak, political union, solidarity across national borders: these are not ignoble aims. SNP members subscribe to them in the main: different unions, different solidarities, different institutions – but both sides of the political house in Scotland are close relatives.
Labour has, and had, many decent and hard working people in it – betrayed all. Even the Corbynist wave had engaged and committed, good people. But at the top, at the heart, at his request, stood a claque of Stalinists, gruesome SWPers, the fermented detritus of a hard-left demi-monde.
When unexpectedly raised to the throne, Corbyn blossomed from being merely shite to the slow-motion anti-Midas of shite, everything he touched slowly but inevitably turning.
It took Scottish Labour until 2014 to full realise it has lost the 2007 election – it is not a mistake that is being made again.
"The people's card is deepest red, lock Magic Grandpa in his shed" – that's ane start to ane new sang.
I feel so, so sorry for my friends in Labour.