Take. Back. Control.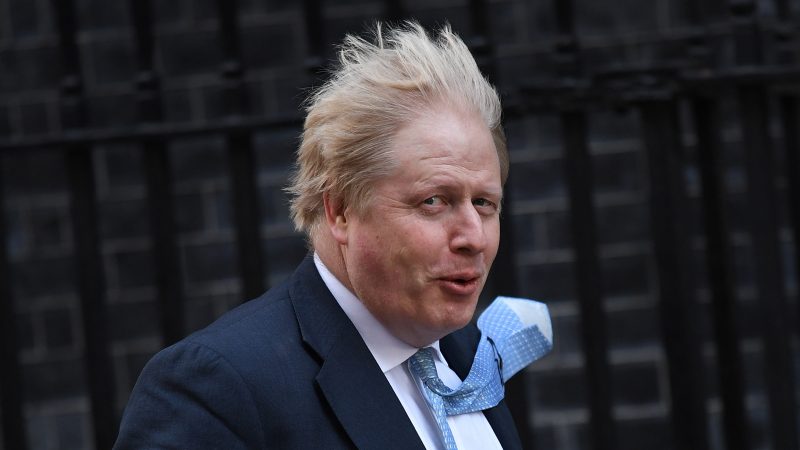 Although it seems like this could have been said at any time in the last five years, we are about to enter a new phase of this constitutional crisis.
As I write MPs have rejected taking control of Parliament's timetable, to prevent a No-deal Brexit. "The result of the vote was greeted with cheers from the Tory benches", says this report.
This is a decision that will destroy the economy and (hopefully) the union.
The MPs at Westminster aren't remotely interested in taking back control, they are interested in entertaining their party political fantasies.
Boris Johnson, a man who referred to black people as "piccaninnies" with "watermelon smiles" – a man who called men who frequent gay clubs "tank-topped bumboys" and compared gay marriage to bestiality is to be your new unelected Prime Minister.
A former Tory has described him as: "a habitual liar, a cheat, a conspirator with a criminal pal to have an offending journalist's ribs broken, a cruel betrayer of the women he seduces, a politician who connived in a bid for a court order to suppress mention of a daughter he fathered, a do-nothing mayor of London and the worst foreign secretary in living memory . . . "
Matthew Parris writing in the Times sketches out a scenario whereby Johnson's elevation triggers a series of crisis and elections:
"I want to lift eyes from the immediate Tory leadership race starting on Monday and instead look three and perhaps four elections ahead. This is no scan of distant horizons. At least three and, I'll hazard, four of those elections will have taken place before the end of next year".
He explains:
"The first starts on Monday as nominations for the Tory leadership semi-finals close. The second, the finals, when two candidates go before the whole national Conservative membership, will be decided by the end of next month. The third would be the early general election that would be overwhelmingly likely once Boris Johnson had darkened Downing Street's door, as the Commons wrestled him out of taking Britain out of the EU without a deal."
This seems both terrifying and highly likely.
Although Johnson will be elected by the Conservative Party membership he will be catapulted by a combination of his own brand of Anglo-British nationalist fervor, and the sheer dread of a Corbyn government, mythologised and amplified by the clutched pearls of Tabloid England into a No Deal endgame.
As of today's vote, there will be no Westminster protection to this insanity. There will be no "adult in the room". We will be "off a cliff" as they say.
At this point in comes Rory Stewart to inject some rationality into this prospect:
I have no respect or interest in Rory Stewart but in this analysis he is absolutely tight.
So what does this mean for Scotland?
It depends, but here's one likely scenario…
With Johnson as the new Tory leader and Prime Minister we'll have a general election – either because of a vote of no confidence or because of his need to assert himself with the electorate.

In such an election a Johnson-led Conservative Party would be promising a hard Brexit – and likely they would do a deal with Farage and Co to disband in return for a place or two in the Cabinet.
In this scenario the Tories would win a huge majority – and Scotland would be likely to return 58/59 SNP MPs, the Labour Party having been destroyed by it's own divisions and incompetence.
Under this scenario what is the likelihood of Boris Johnson – awash in flags of St George  – giving a Section 30 Order?

Precisely nil.
Discuss.