Chelmsford Blues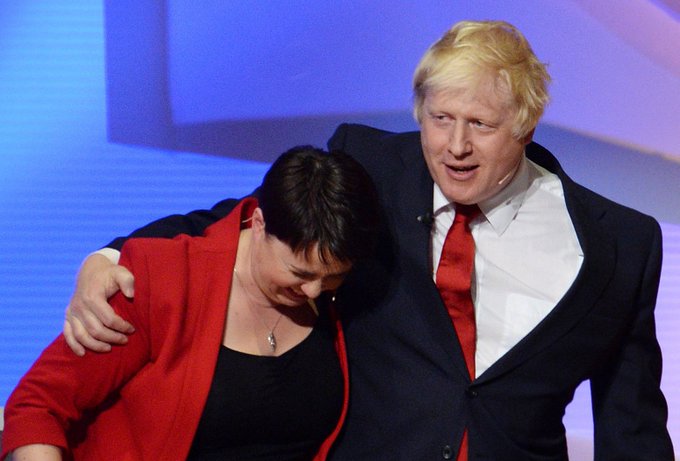 There's a scene in the US version of The Office where Jim says about his co-worker Dwight: "This is the smallest amount of power I've ever seen got to someones head".
I was reminded of it watching Ruth Davidson in maneuvers in Chelsmford this week, backtracking faster than a Chieftain about her thoughts about working with the incoming PM Boris. The latest media operations may have been the prelude to parachuting her into a safe English seat after defeat in Edinburgh Central. Who knows? It was an act of bravado that would normally have been eclipsed by the extraordinary announcement of the "delivery of the new UK Government Hub in Edinburgh" by the Secretary of State for Scotland.
The announcement was met with muted silence by most of the media, which is itself testimony to David Mundell's complete lack of impact and credibility as a politician.
Here, on the face of it, is a potentially threatening constitutional move – a seismic event which has largely passed by below radar with a contemptuous shrug.
In the hands of Rifkind or Michael Forsyth, or even Douglas Alexander, such a move would have been met with protest, incredulity or at least forensic analysis. But given Mundell's shambolic discredited delivery the arrival of approximately 3000 new civil servants was largely ignored.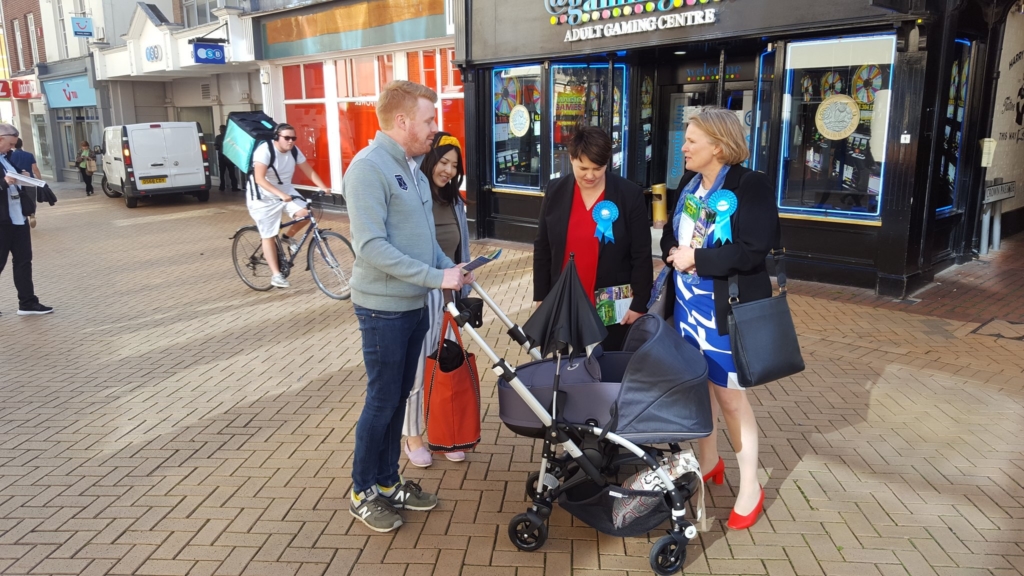 But if David and Ruth's week confirmed them to be diving to previously uncharted depths of public disdain, there were other deliciously stupid opportunities opening up.
I'm not sure why she should be the arbiter of any of this but its noted that it's noted that in a BBC interview last week, Scotland's Tory leader said that a mandate for a fresh vote would be secured "if she (Sturgeon) gets another majority in a Holyrood election".
Under questioning, Davidson helpfully went on to clarify that the definition of majority refers to the number of MSPs elected, not share of the vote ("seats; that's the way we always do these things").
Now given Mundell and Davidson's ability to Say one thing one day and Unsay it the next, this probably doesn't matter. But combined with the new influx of civil servants and Boris Johnson's coronation we can conclude that things are coming to a head.
Mundell's army of functionaries probably has a dual role of managing the power grab and the Brexit chaos, plus a shed-load of "communications" – but its Davidson's suggestions that will confirm to people the pathway forward: win an indy majority at Holyrood, win an indy majority at Westminster elections and hold and win an independence referendum.
Anti-Democracy
This week we've learnt that the Conservatives are considering just 'electing' Boris Johnson and dispensing with further votes.
Given that the Conservatives don't want a general election, don't a second vote on Brexit, don't want a Scottish referendum, this isn't a huge surprise.
In the face of these anti-democratic forces the Yes movement should continue to create a pre-figurative politics where we build institutions, structures and ways of thinking and acting that act as if we were becoming an independent country, because we are. This means acting positively for change – stretching al of the powers under devolution and creating the policies and institutions we will need for the years ahead.
Many groups and projects are doing this already, and the fact that Ruth Davidson feels the need to campaign on the streets of Chelmsford (393 miles away from her constituency) maybe tells us she knows this too.