The Positive Case for Independence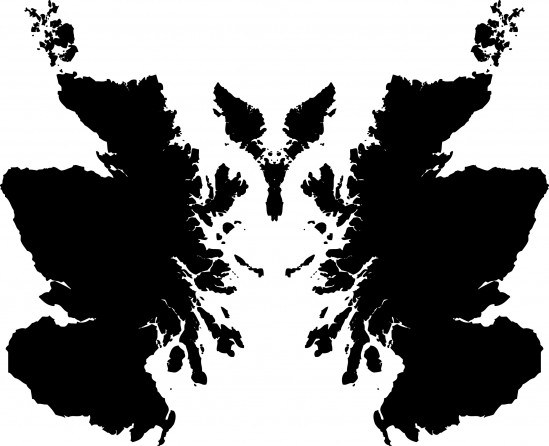 In recent months and years Britain has descended into a parody of itself. The Brexit Britain we find ourselves in is not the Cameron-Osborne Britain of 2013/2014. It is a country wallowing in self-humiliation.
Launching his bid for the Tory leadership last week, Dominic Raab announced: "We've been humiliated as a country."
As Fintan O'Toole has written:
"Yes, of course, the Brexit debacle has reduced Britain's prestige around the world. And the withdrawal agreement negotiated by Theresa May is indeed a miserable thing when compared with the glorious visions that preceded it. But Britain has not been humiliated by the EU – the deal was shaped by May's (and Arlene Foster's) red lines. Britain did not get what the Brexiters fantasised about, but it did get what it actually asked for. That's not humiliation."
"Britain is humiliated by the EU because it expects to be superior. It is not humiliated by Trump because, for all the illusion of a special relationship, it accepts that it is a junior partner. In one context, dominance is demanded; in the other, subservience is accepted."
Now O'Toole's analysis is very sharp, and it's no coincidence that the best commentary of Brexit is from Ireland.
But I'd have to take exception with the idea that "Britain" expects to be superior.
As much as these generalisations make any sense, I think England does, and Scotland desperately wants to be normal or equal to other countries.
These are very different aspirations.
But it does point to how the nations within Britain have changed since 2014 and how the future is being debated.
Better Together
We have seen the bulk of the arguments for Better Together fall away or collapse entirely.
There was the idea that by being part of the "UK" Scotland was somehow part of an outward looking, contemporary, multi-cultural and rich entity – poster-boy Mo Farah and the London Olympics. Those of us advocating independence were "separatists' and would be parochial and cut-off.
Post-Brexit, pre-Boris that looks like a sick joke.
There was the idea that Britain was a source of financial and economic security.
Now the Fraser of Allander Institute report estimates 80,000 job losses from a "hard Brexit".
There was the idea that only by voting No would we remain in the EU.
In a televised STV debate on 2 September 2014, Ruth Davidson said: "I think it is disingenuous of Patrick [Harvie] to say that No means out and Yes means in, when actually the opposite is true. No means we stay in, we are members of the European Union."
Better Together tweeted saying:
What is process for removing our EU citizenship? Voting yes. #scotdecides

— Better Together (@UK_Together) September 2, 2014
There was the idea that we were loved and that we were part of a "family of nations" and a "partnership of equals" – and quite a lot of energy was put into exploring the somehow unique special "precious Union" and its history.
That just looks untenable now.
And so on and so on, we can all go through the well-rehearsed arguments that have fallen through.
Now we are faced with the tortured hand-wringing of Dominic Raab and the blaming of some 'other' for all of Britain's woes as Boris prepares us for WTO terms.
The writer Dawn Foster has observed that:
"For three years now, millions of people across Europe have observed the playing out of a peculiarly English psychodrama: it is one that evokes the spirit of the blitz and a world war few are old enough to remember; it rehearses idealised images of a return to a golden age of imperial influence and prestige, all as the Conservative party tears itself apart in its attempts to perform Brexit.
Within Britain, any references to "national character" remain spectacularly English. The Conservatives have done little to thrash out an image of how the UK can expect to define its post-EU identity – other than vague invocations of sunlit uplands – because they cannot yet fathom how to properly exit. But most politicians and members of the public who are heavily invested in Brexit tend to speak of English exceptionalism as the trait that will pull them through.
When Brexit happens, the pressures leading towards a political breakup of the United Kingdom will become intense. Why wouldn't every other country abandon England? If the backstop continues to threaten trade and people in Northern Ireland don't feel listened to, what is to be gained by being tethered to Westminster?
But if Britain has become a chaotic dysfunctional place, with a harder more extreme politics seeming to stagger from crisis to crisis, and led by figures so incredibly disreputable that it beggars belief, I would still counter against just assuming the whole thing will collapse and we will be presented with 'freedom'.
One of things that was striking about the 2014 referendum was how bad the case for the Union was.
It was almost exclusively backwards-looking projection, to past glories, wonderful shared histories and by-gone events.
The case for the FUTURE of the UK was never really made. It is only being made now.
The case at the time was deeply tentative.
It was what I called the shortest manifesto in history: UK:OK.
Blair MacDougall and others were quite clear that there strategy was to identify peoples fears and worries and then amplify them.
I can't think of a more desultory existence than planning then implementing that strategy, but there you go.
So we should remain critical of the negative case for the Union, but I fear that we have fallen into the Project Fear trap and are now, almost exclusively doing the same.
Building a Positive Case for Scottish Independence demands the following elements:
Accepting and dealing with past mistakes and failures. This may sound counter-intuitive, why would we admit failure when we're trying to be positive? Well because 'positive' doesn't mean unrealistic or other-worldly, it should mean practical, credible and grounded. It should mean saying "yes here is a problem and here is our proposed solution which we have given proper consideration to and may not be perfect."


*

Having concrete thought-through policies and plans and a vision of where we're going and why. This doesn't mean that we have to have an answer to everything but we need to have direction and some sense of how we're getting there. I simply don't buy the argument that we can say "we want sovereignty and we'll figure everything out after". I don't think that's credible.


*

Creating institutions and structures now that help take us forward. I'm thinking of things like a Scottish Investment Bank, a Renewable Energy Company. These are essential. But we should also be much more pro-active about language, culture and soft-power. Creating a national film studio would be a game-changing act.These things are coming in to place but too slow.


*

Remember that ends and means do actually matter, a lot. What does that mean? That the way we carry out our campaigning and our communications is as important as the content of those campaigns. When we last had a big march in Glasgow – the feedback was (as always) of peoples pride in it being a peaceful upbeat family affair. But suggest tat we take that pride and that conduct onto our online presence and you are denounced as a Yoon! Traitor!


*

We need to be not just 'Not Britain' we need to be a new Scotland and that means not just replicating all the old failed systems, outlooks and institutions on a smaller scale but with a saltire. We need to remember and re-grasp that independence means change – it doesn't mean No Change. Even better it should mean real change and transformation – because we are in the midst of social and environmental crisis that we've never seen before and aren't uniquely immune to. I get the "don't frighten the horses" argument but I also look at the socio-ecological reality and realise that we are way past that. Its fashionable to frame these debates within our movement as between left and right but I think they are far deeper than that as we face unprecedented challenges ahead.The idea that creating an independent Scotland isn't a rupture with an old order and can be somehow slid through without major change is crazy.


*

If we're trying to develop a movement that's consistent in means and ends that means people being critical thinkers independent thinkers and being allowed to be so. Too often we have group-think and calls for "unity" when really we need open discussion and different views.


*

A positive case needs to be based on addressing real needs – in housing in social inequality in poverty, in climate breakdown, in jobs and education and moving beyond ameliorating the worst of being part of Britain and looking to how we can transform Scotland for its citizens.


*

A positive case means stopping being obsessed with trivia and conspiracy. Robert. The Fucking. Bruce.


*

Highlight the key issues that sovereignty will unlock (investment in just transition and clean energy, public utilities, a peace dividend, fairer taxation etc) not just the dire state of UK politics. Everyone knows Britain is broken but focusing exclusively on that makes people think that politics itself is broken.


*

Again it sounds counter-intuitive but showing solidarity with the people who are left in the UK will also be key to highlighting that Scottish independence isn't a departure, its a progression.
A Prefigurative Politics
So we have a positive vision and we create a way of communicating that is consistent with that vision. How do we then build a base and a mass movement for independence?
Many educationalists have observed that we learn things by doing not by being shown. So we don't just tell people about independence we let people experience a glimpse of it.
In this scenario people "get" independence because they have experienced it. It moves from being an abstract concept to a daily reality.
A definition:
Prefigurative politics are the modes of organization and social relationships that strive to reflect the future society being sought by the group. According to Carl Boggs, who coined the term, the desire is to embody "within the ongoing political practice of a movement […] those forms of social relations, decision-making, culture, and human experience that are the ultimate goal".
The politics of prefiguration rejected the centrism and vanguardism of many of the groups and political parties of the 1960's. It is both a politics of creation, and one of breaking with hierarchy. Breines wrote: "The term prefigurative politics […] may be recognized in counter institutions, demonstrations and the attempt to embody personal and anti-hierarchical values in politics. Participatory democracy was central to prefigurative politics. […] The crux of prefigurative politics imposed substantial tasks, the central one being to create and sustain within the live practice of the movement, relationships and political forms that "prefigured" and embodied the desired society."
What does that actually mean in practice?
This is kind of what Lesley Riddoch has been banging on about for the past decade in Blossom and in halls up and down the land.
When you live in a society where you have a viable say in your local community or municipality, where you have access to land, where housing and energy aren't all privatised and exploitative, the world begins to look a bit different.
Building peoples confidence in "independence" looks very different under this model.
The reality is that in 2014 not enough people believed in themselves. People voted to be dependent.
A prefigurative politics would mean building:
Think-tanks and re-connecting universities with civil society
Energy systems that people own and control
Housing that people can afford and have a say in
Media structures that people have faith in
New political structures and systems (including but going far beyond citizens assemblies)

We need to create these now for people to engage in and shape and form and control.
Finally I'd say that a positive case for independence has to start building communications outwith the independence movement. We are far too much involved with ourselves and we need to break free from the sub culture of the Indy movement and move out to the wider public at large.
The political task of our generation remains to engage with people who don't agree with us or who need persuading or are not part of our networks and circles.