May in Stirling, Widdecombe in Brussels, Johnson in No 10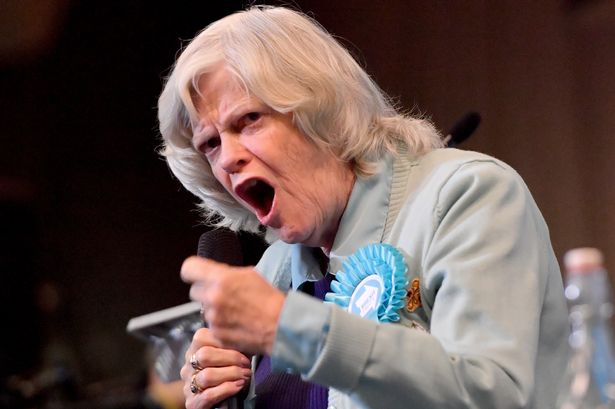 Decline at first seems like a slow process, then collapse comes quickly.
As the Labour vote sinks to 18% the far-right of the Conservative Party has re-located to Brussels in the host body of Farage's latest incarnation where they can indulge their fantasy of oppression. Brexit Party MEP Ann Widdecombe made her maiden speech in the European Parliament shouting:
"There is a pattern consistent throughout history of oppressed people turning on the oppressors. Slaves against their owners. The peasantry against the feudal barons."
For revived empire loyalists to reference slavery and colonialism in their self-imposed pantomime of elite populism is a new low.
Labour's David Lammy said: "It is impossible to explain how offensive and ahistorical it is for you to equate my ancestors tearing off their chains with your small-minded nationalist project."
One silver lining in the Brexit fiasco may be that these people will not be given the opportunity to embarrass themselves in public after October 31.
In the meantime we have to endure Theresa May's darkly-comic search for a "legacy", like someone packing late for the summer holidays with the kids already in the car, she's throwing everything and anything she can in the suitcase.
Yesterday she rushed out the door then suddenly realised she'd forgotten the car keys and the "United Kingdom".
The discredited and broken Prime Minister spoke earnestly about the Precious Union in Stirling yesterday.
It was a speech that John Crace described as "going down like a cup of cold sick". A description that one who attended told me was overly-generous.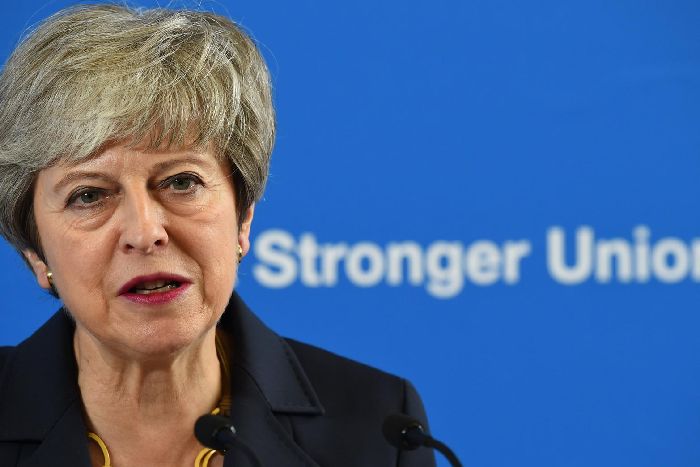 Crace writes:
"After a short pause to wipe a speck of dust from her eye, May resumed her narrative. The Scots had been allowed the indulgence of an independence referendum back in 2014, the voters had chosen to stay part of the UK and now it was time for everyone to move on. Try to look at that referendum as a meaningless one night stand and recommit to the marriage. Besides, it had been the English that had bailed out the Scottish banks during the financial crisis and the English that had supported the oil industry when the price had collapsed, so it would be nice if the Scots could just be a bit more grateful for what they had got. This understandably went down like a cup of wet sick. As did May's attempts to blame Nicola Sturgeon for the breakdown in relations between the UK and Scottish governments. It was the Scottish first minister who was doing her best to ensure devolution failed in order to trigger a second independence referendum, while she had worked tirelessly to make Scotland, Wales and Northern Ireland have a small say in their own affairs. Which might have been more convincing had she even once consulted the devolved governments about the Brexit process or not presided over the 900-day absence of a power-sharing executive in Northern Ireland. Or done a confidence and supply arrangement with the DUP and alienated the rest of Northern Ireland for that matter."
This sort of detachment from any sense of reality or process is a mirror to her former colleague Miss Widdecombe in her unhinged rant about being a slave.
The only good bit about being this level of unconsciousness is that they are completely blind-sided to the coming change.
With Johnson and Hunt competing to smear and undermine each other whilst spouting the wildest rhetoric and nonsense to appeal to their tiny electorate the ongoing media coverage is a gift and an insight.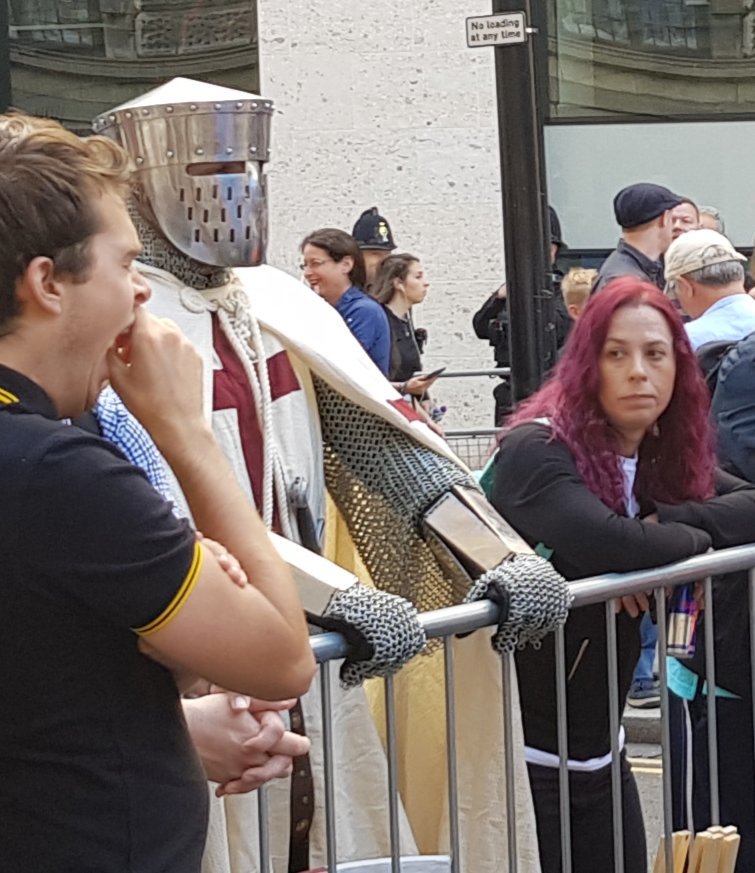 Yesterday Jeremy Hunt explained that he would travel to the Queen in Scotland to seek her approval to form a government rather than ask her to break off her Balmoral holiday. The scribes at The Times dutifully reproduced this gibberish:
"The Queen, who is 93, spends every summer on the Aberdeenshire estate and concerns have been raised about the practicalities of her travelling 500 miles back to London to approve of Theresa May's replacement.
Mr Hunt's supporters told The Times that he would do whatever was required to accommodate the Queen if she decided that she did not want to make the trip.
"There would be no better demonstration of Jeremy's commitment to strengthening the Union than forming his government in Scotland," a spokesman said.
The reverence for such banality is sobering.
But as Theresa May desperately remembers the importance of the Union as she flees out the door – and Tories ponder to what extent they can spike Johnson's campaign without sinking the whole party. The levels of delusion that are running deep through Conservative and Brexit party minds is best exposed by the rhetoric about "No deal" and the notion that "Brexit can heal Britain".
Johnson's view of his 'appeal' in Scotland is explained by The Spectator ('A new tune: Boris Johnson on his plan to unite Britain'):
"Scottish Conservatives worry that he could prove a flop with voters north of the border. For his part, Johnson remains optimistic. He dismisses a recent poll that gave him a -37 approval rating in Scotland – behind Nigel Farage – on the grounds that he was greeted warmly when he visited Aberdeen. 'Actually I went up to Scotland quite recently and found I had an extremely warm reception wherever I went,' he says. 'I'm very suspicious of this data.'
Declaring "Fake News' when confronted with evidence of your own unpopularity is positively Trumpian. But again, this level of self-delusion can only be good for Scottish democracy.
In a sentence of wonderful perversity Katy Balls and James Forsyth write: "He hopes to help Davidson by delivering a Brexit which, he says, will strengthen the union by making separation less attractive."
Just rest with that for a moment: a No Deal Brexit will make "separation" less attractive.
Johnson rambles:
"The SNP, post-Brexit, will be launched on an entirely quixotic campaign to lead Scotland back into the EU, into the euro, into the Schengen group, under the whole panoply of EU law. The SNP will be logically committed, post-Brexit, to giving up control of Scottish fish again. I really can't see that as a winning electoral proposition in Scotland."
There's only a rizla paper of sanity between Johnson's assumptions expressed here and Ann Widdecombe's swivel-eyed ranting in Brussels.
In Stirling the Prime Minister for July leaves a cry for help and issues a Get out of Jail Card pleading "It may be 'too late' to save the union unless we make it a priority now" – to which the response comes from Jeremy Hunt: something about re-introducing fox-hunting whilst swigging Scotland's other national drink; and from Johnson the idea that crashing out of the EU will ruin the SNP.
I think Johnson may be a little optimistic.
We can look forward now to a full summer of coverage of the Brexit Party in action as the wonders of Brian Monteith, Claire Fox and Nigel Farage sink home and the prospects of economic devastation from the hallucinogenic imaginings of English nationalism are revealed to the Scottish public.
Add to this the 'candidates' lining up to deny and denounce the idea of a second referendum (or indeed almost any popular expression of democracy) and the worst fears of poor Theresa are coming true.
Boris's coronation can't come soon enough.