The Definition of Craven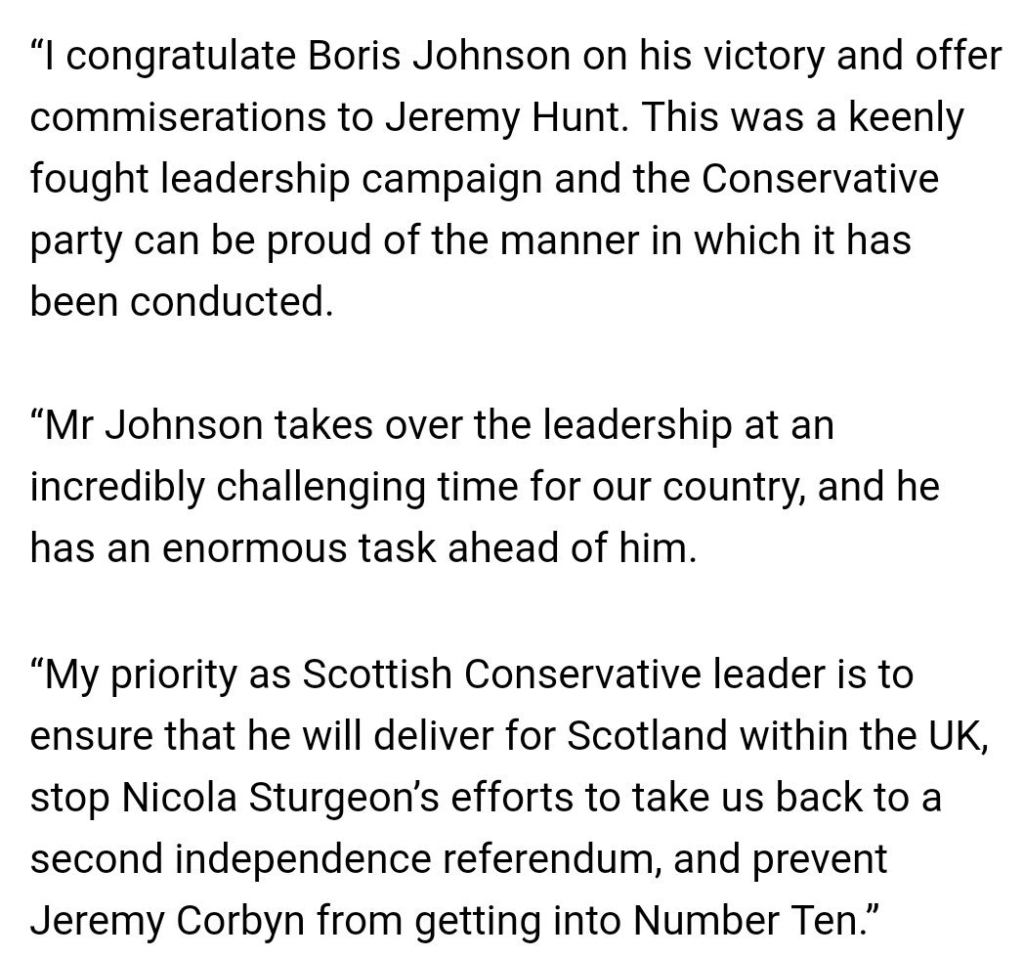 Right on cue Ruth Davidson's issued a statement about Boris Johnson contradicting her previous statements.
For anyone interested this is the definition of the word craven …
craven
/ˈkreɪv(ə)n/
Learn to pronounce
adjective
adjective: craven
1.
contemptibly lacking in courage; cowardly.
"a craven abdication of his moral duty"
synonyms: cowardly, lily-livered, faint-hearted, chicken-hearted, pigeon-hearted, spiritless, spineless, timid, timorous, fearful, trembling, quaking, shrinking, cowering, afraid of one's own shadow, pusillanimous, weak, feeble, soft; yellow, chicken, weak-kneed, gutless, yellow-bellied, wimpish, wimpy, sissy, sissified; wet; candy-assed; chickenshit; poltroon, recreant, poor-spirited
"a craven surrender"
antonyms: brave
noun: craven; plural noun: cravens
1.
a cowardly person.