Brexitland: A Perfect Storm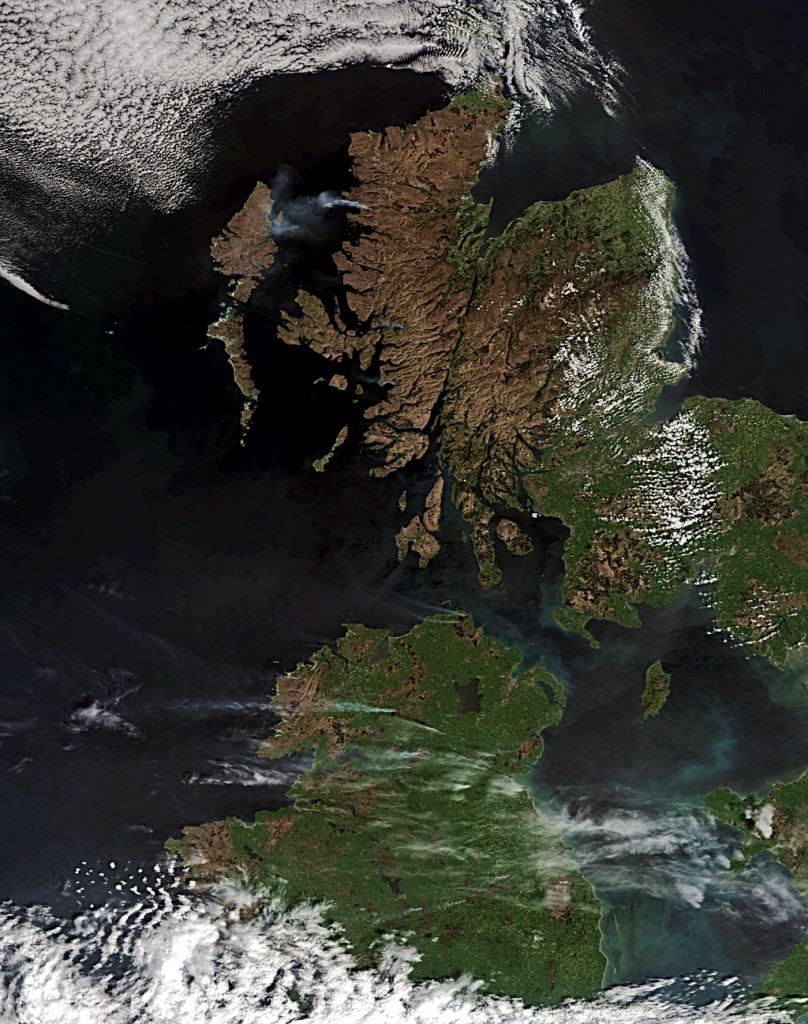 It's been a bad week for Boris, who is (booed in Edinburgh – booed in Cardiff) we should remember still enjoying his "honeymoon" period. God knows what his reception will be when he's been in the job a few weeks.
The entire experiment is a severe miscalculation by the Conservatives, lured by their over-active imagination and spooked by the Double Bogeymen of Nigel Farage and Jeremy Corbyn. Johnson's position is untenable and as his election campaign moves from the blue-rinse brigade of the Tory party to the, you know, actual electorate, his policy of either a) saying nothing at all and hiding, or b) talking gibberish sprinkled with Latin, won't actually work.
Having been startled by the Brexit Party's collection of ghouls and the Labour Party's apparent momentum, they have panicked and elected a charlatan. But it won't work and only a week-in everybody can see that it's not working.
As Fintan O'Toole points out, there is no honeymoon, there is no 'Boris Bounce': "The usual arc of a premiership runs from illusion to disillusion, from great expectations to more or less bitter disappointments. Even Theresa May, let us remember, seemed, at this same moment in the cycle in 2016, sincere and serious and deserving of some goodwill. The disillusion took a little while to set in. Johnson cannot disillusion anyone, for no one is under any illusion that he is truthful or trustworthy, honourable or earnest. His fitness for the highest office is not about to be tested – it is the most conspicuous absence in modern British political history."
So this week Johnson was lying in Edinburgh, lying in Cardiff and lying in Belfast.
He and his party are beleaguered by forces they have created but can't comprehend:
How he can recreate a Withdrawal Agreement that neither the Irish nor the rest of the European countries involved will renegotiate? (he can't).

How a politics of absolute sovereignty (No Deal) accommodates the supposed shared sovereignty of the UK? (it can't).

How can he win a general election without splitting the UK further? (he can't).
Boris Johnson and his gang have now created a War on Three Fronts. It's the perfect storm.
As Micheál Martin, Fianna Fail's Leader of the Opposition in Ireland said yesterday:
"To be absolutely clear; the refusal by PM Boris Johnson to engage with European leaders and our Taoiseach without pre conditions on the issue of Brexit is unacceptable and is not within the realms of normal diplomatic or political behaviour."
From a very different political background Sinn Fein's Mary Lou Macdonald said on Sky News that the issue of "consent" critical in Northern Ireland on #Brexit given the province voted Remain & that a "Unity poll" to achieve a sovereign, united Ireland is now inevitable.
The threat of direct rule in Northern Ireland is a travesty and and a new dimension to the Tories constitutional crisis.
In a forthright speech in Belfast here she declares simply that "Irish Unity is the solution to Tory Brexit".
Ireland, north and south have less to keep them apart as cultural and social norms around gender, sexuality and human rights become normalised and updated.
The Irish border remains as intractable a problem for Johnson as it was for May. No amount of wishful thinking or 'optimism' changes this.
Macdonald has stated:
"If Boris Johnson is indeed willing to see a hard border reimposed on our island, then he must also provide for a unity referendum as laid out in the Good Friday Agreement.
"That is the route back to the EU for the people in the North – unionist nationalist and neither – who voted against Brexit in the first place."
The polling, and trajectory in Wales should be sobering reading for any of Johnson's advisers.
After an inspiring weekend in Caernarfon Plaid is in the lead for both the constituencies and the regions for the Senedd. A historic moment. Lots of work left to do, but we're on the march. We can do this. pic.twitter.com/kp1SxZA09t

— Adam Price (@Adamprice) July 29, 2019
The mood music has changed. When once we could be asked to pretend that Britain is a gateway to Europe and a connector to the world, it increasingly looks like it is the opposite.
In Wales Adam Price, the leader of resurgent Plaid Cymru states: "We're not inward looking nationalists. We are Welsh internationalists. We want to be part of the world. Independence is the best contribution Wales can make…".
All of a sudden the Better Together argument that self-determination was somehow about parochialism and separatism is turned on its head.
With the flag-waving booze-cruise Britannia in the headlines it's emblematic of the state of the (English) nation, and its less and less of an attractive prospect for ordinary people in Scotland, Ireland and Wales. Brexit has exposed the folly of partition in Ireland, galvanised the case for Welsh independence and offered a new dimension to Scotland's case.
Partition has failed in Ireland, Union has failed in Scotland.
If, as is being widely reported, the Johnson government is preparing for a general election before Brexit failure, he will face these constitutional demons as a battle on three fronts and its more than likely his political project will be face mass rejection.