The Motherfucker of all Parliaments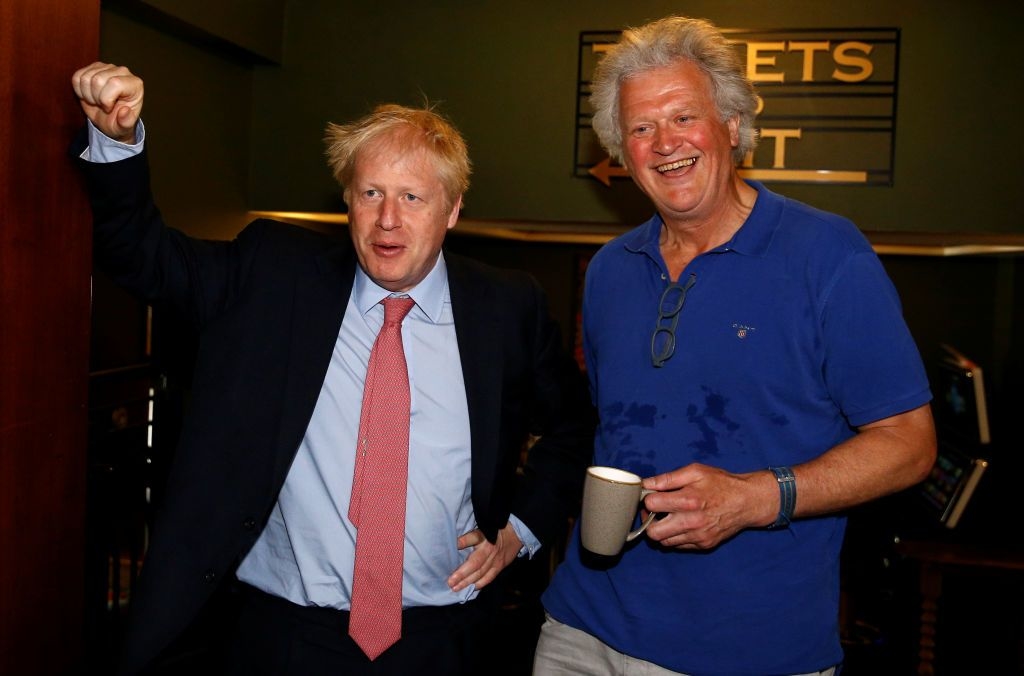 To recap:
The Unelected Head of State has agreed with the Unelected Prime Minister to dissolve our elected representatives in the name of popular sovereignty. This is for a plan which nobody voted for and which we know will cause economic self-harm.
Are you following?
The Left want to leave the EU because they want Labour to sweep to power and don't want to be constrained by EU competition rules.
The Right want to leave the EU because they are engaged in a dream-fantasy politics about England/Britain's Past/Future (and because they've mainstreamed overt racism).
The Middle doesn't understand Brexit but won't support Corbyn because they've swallowed a whole heap of ridiculous propaganda smears about him and 'the People'? Many of the people won't vote for Corbyn because they don't think he could organise a tombola.
British Democracy today became like the infamous Vietnamese provincial capital Bến Tre: "It became necessary to destroy the town to save it."
If people didn't have their alarm bells ringing when they saw the Brexit Party rallies or the "Unleashed" Cabinet, or the Hostile Environment, or the Hate Van, or the attacks on civil liberties or the economic violence of austerity, they might hear them ringing loud and clear now.
British democratic institutions are broken and irredeemably so. There are no checks and balances, Johnson and his colleagues couldn't give a fuck about Scotland, or Ireland, or anywhere really.
As the day wore on it became apparent that neither the Queen (surprise!), Sinn Feinn or the Archbishop of Canterbury were going to ride to the rescue at the very last moment. Liberal Britain is so confused and aghast its clinging onto anything and everything it can as it watches its institutions and beliefs swirl down the kazzy.
Now what?
All exits are cut off.
I'm dubious legal challenges are credible, but bringing down the government with an immediate vote of no confidence is.
Only this doesn't work either.
Earlier in the week it had been revealed that the Brexit Party would do a deal with the Conservatives in the event of a General Election, thereby virtually guaranteeing them a victory in England and ushering-in some of the most swivel-eyed monsters from the Brexit gene-pool. It had also been revealed that Johnson was considering flooding the Upper House with Brexi-enthusiastic Lords, like the Wetherspoon tycoon Tim Martin and other intellects.
This is what happens when you live in a semi-feudal country of unreconstructed and broken institutions unfit for the 19th never mind the 21 century.
So a General Election can be forced and may result in a huge SNP majority in Scotland and a Brexit confirmation in England, where would that leave us?
It would leave us in (further) constitutional crisis but there are gains to be made amidst the chaos.
Given that the crisis has been inherited but not created by the SNP it seems clear there's a few other things they should add to the mix.
Here's five ideas:
Any SNP manifesto should be demanding a Section 30 Order and making clear they'd be assuming a big majority would be a mandate for such.
I'm not sure it's worthwhile returning to a Johnson-Farage Westminster. It might be worth considering refusing to sit and staying in the north creating dual-power institutions.
Currently its proposed Scottish police go to Northern Ireland in the event of No Deal. That's a devolved matter and should be refused.
Plans should be advanced to hit the Unionist networks in the three areas where they are most vulnerable: land, defence and education. Extensive land reform of the kind not yet seen would cause apoplexy in the Scotland in Union networks, as would the reform / closure of private schools.  Defence is reserved but there are still ways in which the Scottish Government can insist on changes and assert power.
Scotland needs to get serious about enforcing its soft power, on which more tomorrow.
The gloves are off.
It may be necessary to destroy Britain to save it.