Five Years Clear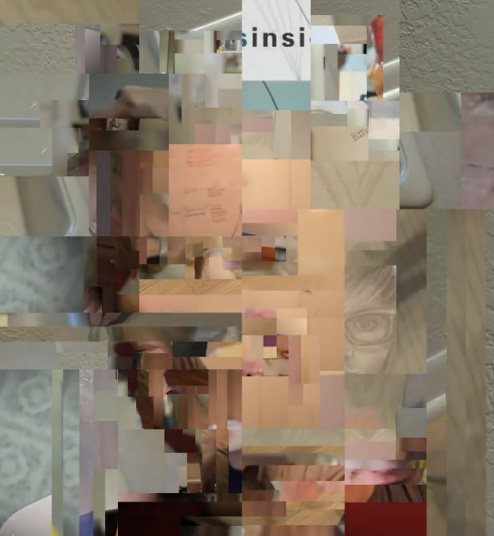 Memory is supposed to fade dreams. Time is supposed to make things hazy and indistinct. But the craziness of Brexit and the rapid disintegration of Britain has had the opposite effect.
Five years on and all of the issues around 'sovereignty' seem more focused, more clear, more precise than ever.
Sovereignty lies with the people of Scotland, and all of the obstacles put in our way, for our own good, are just obstacles to our democracy.
We thought we wanted a parliament, but it was a democracy that we needed.
This week David Cameron released his memoirs which were full of sorrow, mostly for himself.
The 'revelations' that he had suggested the Queen make an intervention in the last few days of the referendum, and that she did, and the further revelation that the whole thing was staged and then followed up with a phone call to the BBCs "Royal Correspondents" to suggest they make more of it (as revealed on Radio 4) makes a mockery of British democracy. But then, by this stage in the game, there's not much left to mock. Sure we have a feudal relic of a sovereign, but we also have a Prime Minister who has publicly abandoned the rule of law and shut down parliament, so a bit off aristocratic black-ops to shut down the recalcitrant Jocks is small beer.
But the revelation shows us more than Better Together's state of high-panic this time five years ago. They show us we need a much deeper level of change.
Cameron's crude propaganda efforts were in response to Alex Salmond's own claims that the Queen "would be happy to reign over an independent Scotland". Given that the Queen reigns over dozens of former colonies this seems possible, but closer to home this might have been a little less comfortable. But Salmon's efforts to sugar-coat the indy offering and reassure Middle Scotland and enthusiasts for Celebrity Feudalism seems less a good idea today.
Given the constitutional carnage of Brexitland Britain, given the revelations about the politicisation of the monarchy and given the role of the scribes of Royal Correspondents on the public broadcaster, a new approach is needed. "Don't frighten the horses" has failed.  What we need is a clean break.
This week Nicola Sturgeon was asked about Mr Cameron's remarks during First Minister's Questions at Holyrood by Patrick Harvie, the co-convenor of the Scottish Greens.
"Another referendum is coming," he said. "Does the First Minister think that we can trust that the head of state won't once again be invited to interfere in a vote of the sovereign people?"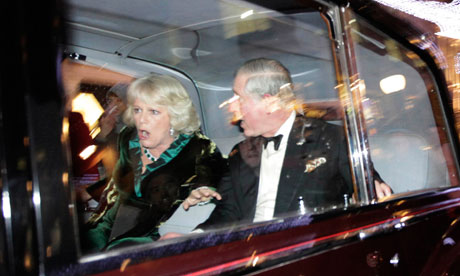 Time for a Scottish Republic
The idea that we can disentangle ourselves from the British state whilst still clinging on to the monarchy seems now improbable. The idea that we can claim 'sovereignty' whilst retaining a 'sovereign' seems odd. The idea that we can gain independence while remaining attached to the figurehead of the state we're breaking with just doesn't make sense.
If the argument is that we are breaking with the Union of 1707 not the Union of 1603 then fine, but the political value of Elizabeth is spent. She is the Queen of England. The numbers of pro-indy Scottish monarchists must be dwindling, and their numbers must dwindle further when Queen Camilla sits beside daft Charlie Boy?
We need a radical re-imagining of Scotland with a new written constitution.
Whilst that sentence would, a few years ago been thought to be another outlandish notion from the nationalist left, in the light of the Brexit meltdown, the need for new constitutional visioning seems like an urgent practical act, rather than some lofty daydreaming pretension. Boris and Farage and Brexit screams out: "How your democracy is structured actually matters!"
Andy Wightman has this week suggested we start that process by returning Holyrood Palace to the people – and instead it should be used to host an elected second parliamentary chamber.
Mr Wightman said: "The Scottish Greens believe Scotland should be a normal, independent, European republic where the power is invested in all the people, not simply in those who have been born into a particular family."
"When Scotland does regain its independence it will be because the people have chosen that path and I think it would be particularly fitting if at that point the people and their institutions were returned to complete democratic control. The Palace of Holyroodhouse is ideally situated to host an elected second parliamentary chamber, which will no doubt be needed to assist with scrutiny of the considerable additional administrative responsibilities that an independent Scotland would take on."
It makes perfect sense that we start by declaring ourselves a republic. Who in the world would form a new democracy in the 21st Century and hang on to a monarchy?
But not having written our new constitution yet I don't think we can second guess that we would just mirror it on Westminster.
We might well re-think rather than replicate the idea of a central government. We might not want a bicameral set up at all. We might want to radically de-centralise our government. We might want to create far more participatory forms of democracy. After all, in the economy of the near future the idea that we would produce lots of goods that we don't need, and a propaganda industry to persuade us to buy them, will be obsolete. Any credible response to the climate crisis will mean we will work less and produce less and buy less, giving us more and more time to be. This will provide more time to participate in a functioning democracy. There is no functioning democracy in 2020 and beyond that requires a monarch. It's time to throw off the pathological deference of Unionism that has its heart the idea of a hierarchy of lords and nobles and kings and queens.
We need to think bigger and look beyond the trappings of this failed imperial state, as we watch it faltering and collapsing before our eyes.