Eton Mess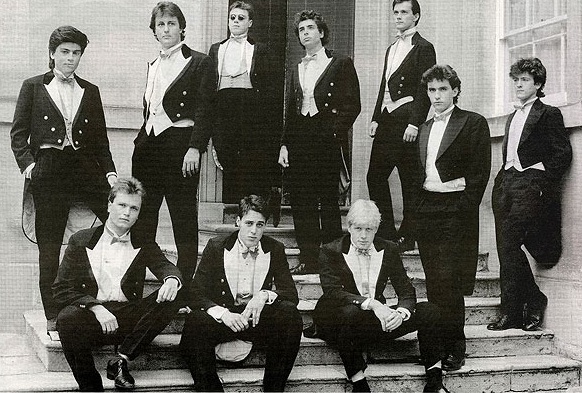 The hysteria about Labour's notion to 'abolish private schools' is a foretaste of what would happen if anyone in this country actually challenged entrenched power and privilege.
If anyone was to actually abolish or reform the House of Lords, the monarchy, the industrial-scale tax evasion or the many pillars of the established order, they too would feel the same wrath of hysteria come down upon them.
For those defending private schooling they must also defend the reality of 64% of Boris Johnson's cabinet being privately educated and 45% coming from Oxbridge.
They must think that the fact that – out of the 52 Prime Ministers, 19 have been from one school, Eton – is okay, or somehow a refection of some meritocracy at work.
Cringe, much?
What we are seeing is the debate about education and power in private schools bringing to the surface latent geneticism in elites:
If you scrapped private schools it wouldn't make as much difference as the Left thinks. That's because educational performance has high genetic component, meaning it can only be socially engineered so much. Private schools facilitate genetic potential better than state, that's it

— Charlotte Gill (@CharlotteCGill) September 22, 2019
In 1959 thirteen ministers were all from Eton. In 2011 the number was eleven:
David Cameron
Lord Howell (Foreign Office minister)
Henry Bellingham (Foreign Office minister)
Lord Astor of Hever (Defence minister)
Hugo Swire (Northern Ireland minister)
Sir George Young (Leader of the Commons)
Oliver Letwin (Cabinet Office minister)
Nick Hurd (Cabinet Office minister)
Philip Dunne (whip)
Bill Wiggin (whip)
Lord DeMauley (whip)
Lord Sassoon (Treasury minister)
A research by the Sutton Trust and the social mobility commission found that more than half of Britain's senior judges, top civil servants and Foreign Office diplomats were privately educated, as well as substantial numbers in the media, arts and sports.
We know all this, but you can't rage against 'Westmonster' and declare the Labour Party 'Red Tories' then reject every time they come up with genuine change.
We can and should make a distinction between Scottish Labour's woeful leadership – and the positive arguments for change that come out of radical and progressive forces within Labour (and elsewhere across the UK and Europe).
A National Education Service should be seen in the same way as we view the National Health Service, and private education should be seen in the same way as we see private health care, something that undermines the public good, distorts the 'market' and offers the wealthy the opportunity to ring-fence their privilege.
The hysteria about Labour's idea to 'abolish private schools' is a mirror to the hysteria that met the case for Scottish independence. Breaking up these elite networks would be a key to smashing the Union and the political powerbase that sustains it.