Westminster Gilead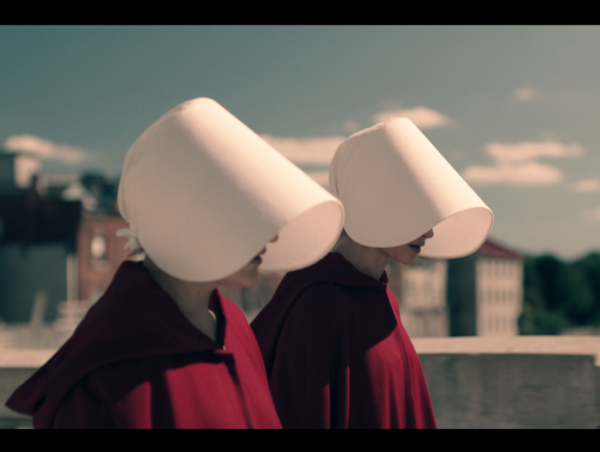 Yesterday the unelected Prime Minister told the Commons "The best way to honour Jo Cox's memory is to the get Brexit done." It's such a brutally crude comment even his own sister is denouncing him today. I'd suggest that the best way to honour someone murdered by far-right extremists is to combat far-right extremism, for whom Boris Johnson has now become a totemic figure.
The Independent have reported that: "Far-right extremists are celebrating Boris Johnson's "brilliant" comments in parliament amid mounting condemnation over his rhetoric. Britain First, Tommy Robinson and Katie Hopkins are throwing their weight behind the prime minister after he dismissed an emotional plea from a friend of the murdered MP Jo Cox as "humbug". Their supporters have previously called for riots at demonstrations supporting Mr Johnson, amid warning that his language was "calling to" nationalists. Last week, police named far-right extremism as the fastest-growing terror threat to the UK and said groups "anywhere along the spectrum" could inspire attacks, as MPs receive "unprecedented" abuse. Robinson's official channel on the encrypted messaging app Telegram shared a post mocking warnings that MPs were receiving death threats."
The English Defence League founder has called on his followers to "back Boris" and characterised him as a champion "for the people" versus "traitors in parliament", and "corrupt elite scumbags".
The Football Lads Alliance accused "corrupt and evil" MPs of "taking orders from a foreign power" and Britain First and its former deputy leader Jayda Fransen were yesterday sharing clips of Mr Johnson's appearance in parliament on Wednesday evening, showing him accuse Jeremy Corbyn of wanting the "entire country to be held captive in the EU".
English nationalism is wildly out of control. But it's been joined by a new element.
The dismissal of threats of violence to women in public life, and the dismissal of the actual murder of a sitting MP was an extraordinary moment in British political life, the braying Tory MPs celebrating their discredited post-legal leader with unrestrained hysteria.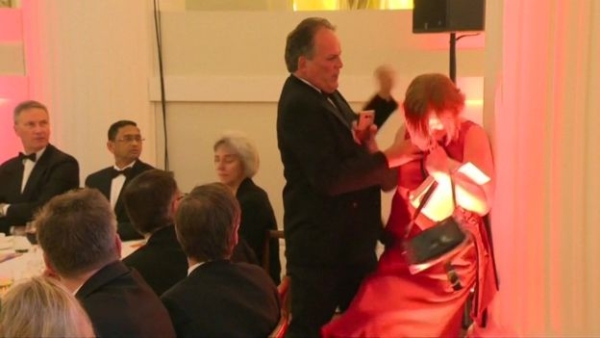 The narcissism, sociopathy and egomania on display is spoon-fed by toxic masculinity, but it is male privilege of a particular class at a particular time.
Rebecca Solnit's writing about Donald Trump, could easily be about Boris Johnson:
"Once upon a time, a child was born into wealth and wanted for nothing, but he was possessed by bottomless, endless, grating, grasping wanting, and wanted more, and got it, and more after that, and always more. He was a pair of ragged orange claws upon the ocean floor, forever scuttling, pinching, reaching for more, a carrion crab, a lobster and a boiling lobster pot in one, a termite, a tyrant over his own little empires. He got a boost at the beginning from the wealth handed him and then moved among grifters and mobsters who cut him slack as long as he was useful, or maybe there's slack in arenas where people live by personal loyalty until they betray, and not by rules, and certainly not by the law or the book. He fed his appetites and exercised his license to lie, cheat, steal, and stiff working people of their wages, made messes, left them behind, grabbed more baubles, and left them in ruin."
If Johnson and Trump's authoritarianism skirts the law it does so from an experience of unrestrained power, a culture of hubris and exceptionalism.
Solnit explains: "We gain awareness of ourselves and others from setbacks and difficulties; we get used to a world that is not always about us; and those who do not have to cope with that are brittle, weak, unable to endure contradiction, convinced of the necessity of always having one's own way."
The violence of language is commonly understood by those who experience it – and railed against by those who don't. The gammon class who mock people for being "woke" and cling to phrases like "pearl-clutching" are angry and unconscious.These are the "anti-woke" – according to Afua Hirsch: "Today, the person using the word is likely to be a rightwing culture warrior angry at a phenomenon that lives mainly in their imagination."
This is less than a generation from those who'd bark: "its political correctness gone mad" – but they've been justified and apologised for by the new obsession with "freedom of expression" which has been weaponised by "libertarians" of the new right.
This is the thin-edge of a culture war, a generation war and a gender war, in which the bewildered forces of privilege attempt to re-assert their social control. It is no surprise that the target of much of this inchoate anger were women, already being harassed and threatened. Figures like Gina Miller, Greta Thunberg, Mhairi Black, Luciana Berger, Paula Sherriff, Nicola Sturgeon and Diane Abbott face extraordinary daily abuse. They all have very different politics, but they have the temerity to have a presence, to attempt to have a voice. In an increasingly patriarchal and hysterical Brexit England this is just intolerable.
Occasionally, such as the unfortunate incident at the Mansion House, actual violence spills into view, which is frowned upon. But the language of violence is now a necessity for the political forces attempting to drive through their plans to their endgame, whatever that might be.  The language of "Traitors" and "Surrender" betrays not just a nation (England) but a class and a gender that feels lost in the 21st Century. This is not just about a fictional 'Europe' it's about a whole world that's been lost.