The Age of Protest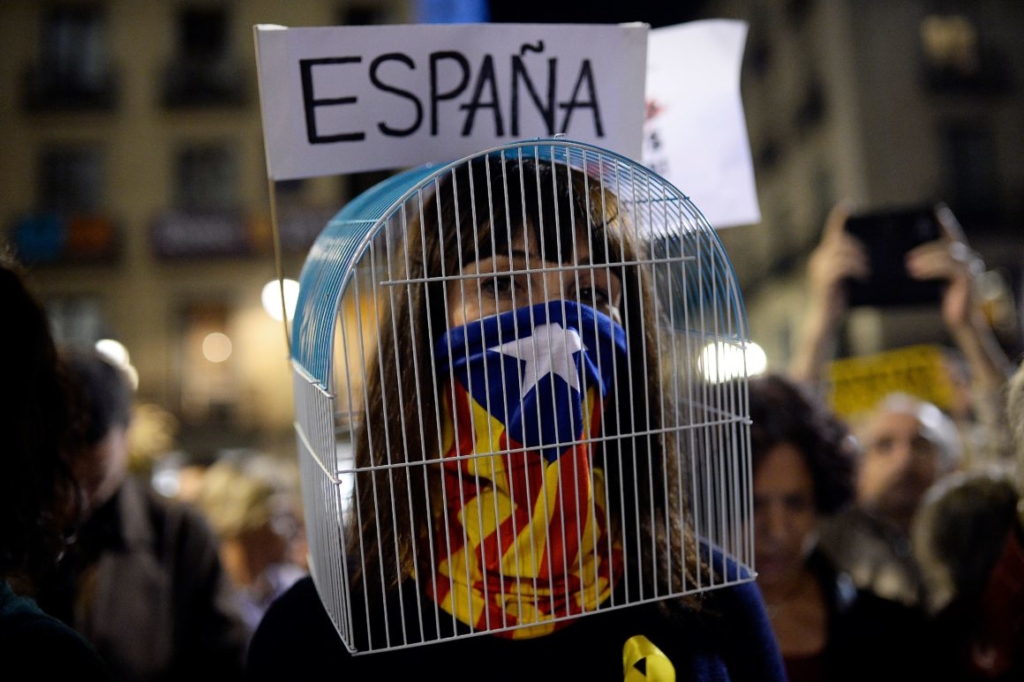 Across the world protest is raging, some desperate and violent, some silent and dignified, all driven by fear and hope for a better world.
These disruptions are what philosopher Alain Badiou called
the event
, and what the Marxist thinker Water Benjamin calls
messianic time –
the eruption of something unexpected and uncontrolled, challenging the monotony of domination. In Edinburgh thousands marched for self-determination, in Minnesota thousands gathered to protest the manchild and his criminal gang masquerading as a government, in Barcelona thousands have taken to the streets against the latest oppression, in Hong Kong hundreds of thousands are resisting the loss of (fragile) civil liberties as post-Maoism meets techno-dystopia, and across the world millions are gathering to demand we avoid
Extinction.
For many people protests are an annoyance, an interruption to their lives of obedient consumption or detaining there arrival at the building where they are a wage-slave. Obedience and unthink are deeply normalised.
For Extinction Rebellion the issue is simple: "We're scared" they say:
"Ordinary people today have risked arrest to show how vulnerable we are. Extreme weather due to the emergency is already leading to increased crop failure, food crisis, and social unrest. As these increase, can we trust that the transport infrastructure will cope with the kind of shocks that are coming? We're talking about the system that keeps us fed and free to travel. Can we trust that we won't be facing empty supermarket shelves in the near future?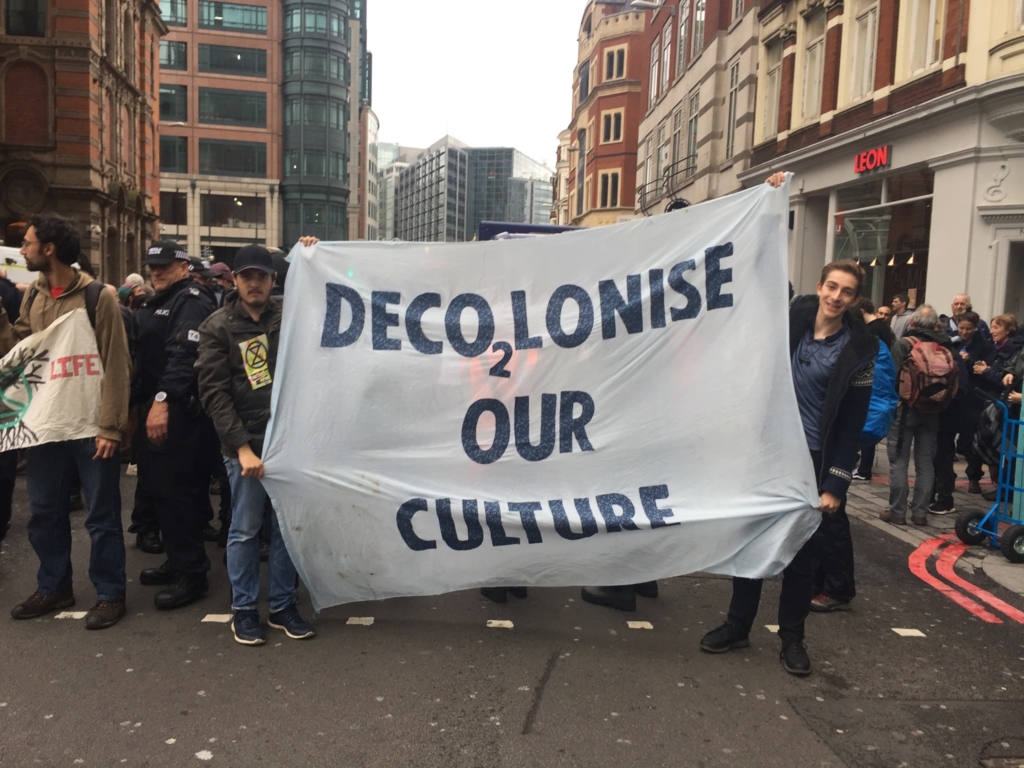 If a few hundred people can create this much disruption, what is global climate and ecological breakdown about to do? We are the early warning system ringing the alarm."
*
Extinction Rebellion is explicit about some of the problems we face:
*
"Once any part of the system begins to break down, there is no margin of error. Very quickly there will be food shortages, no flights, disrupted water and blackouts. The Government has no contingency plan for this terrifying and imminent prospect. It doesn't want us to know that it is totally unprepared. Parliament's own Environmental Audit Committee last month expressed deep concern about the impact of rises in food prices on the poorest and most vulnerable people in the UK – and the government's complacency on the issue."
They conclude:
"Today's action isn't about targets in the years 2050 or 2100. It's about now. We are all living inside a system that is taking us to a catastrophic fate.
"Extreme weather will tell this truth unless the Government does first."
As I write in Paris
XR France have barricaded themselves inside a major shopping mall in Paris for the last 12 hours and the police keep trying to break in using tear gas. It's like something out of Dawn of the Dead.
In London the police kettled a giant home-made Octopus.
The establishments response is to hound and ridicule the climate protestors.
A Telegraph editorial took up the cudgels, resurrecting an old trope of confusing peaceful protest with terrorism:
"The right to protest does not extend to acting like a terrorist"
, it assured its readers. But Extinction Rebellion explicitly practices non-violent direct action, the principles of which the group trains its activists in. As police arrest people, they chant that "they love the police". To confuse the actions with terrorism is completely irresponsible.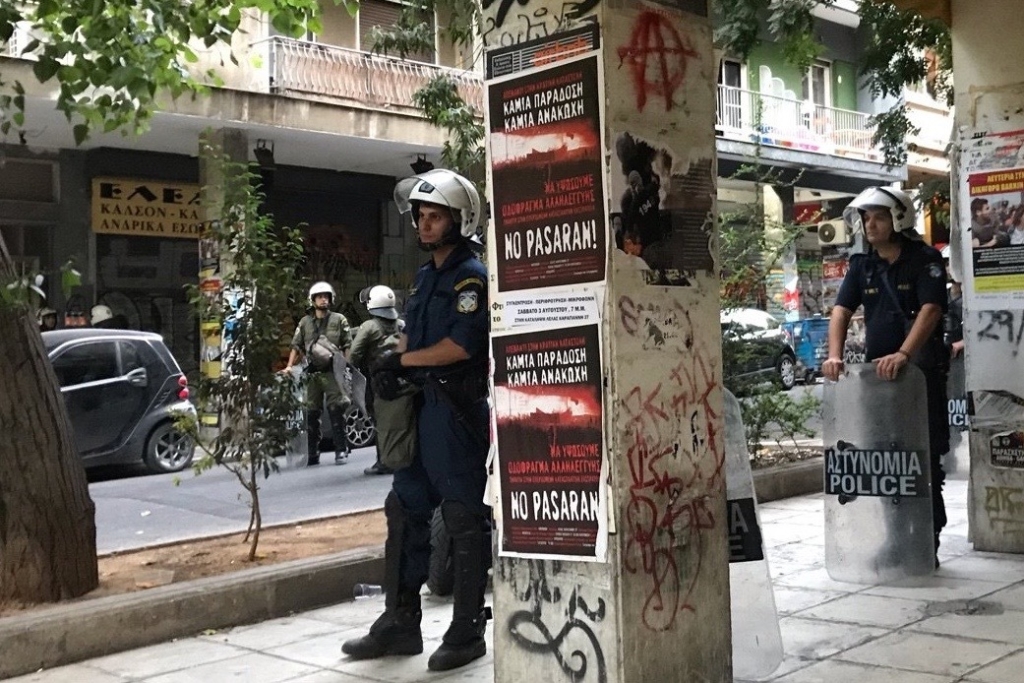 Earlier in the the week the Prime Minister had set the tone. As a fortnight of peaceful protest started in London, Boris Johnson called the Extinction Rebellion protestors "importunate nose-ringed crusties in hemp-smelling bivouacs" at an event at Banqueting House for the launch of the third volume of an official biography of Margaret Thatcher.
The howls of derision echoed across the right-wing media.
Leo McKinstry in The Sun called ER "a deranged fundamentalist religion." "Extinction Rebellion trades in misery and fear, with suffering as the only route to salvation. Filled with loathing for mankind, there is nothing compassionate about this creed. Its activists warn of climate change disaster, but their own policies would lead to chaos, meltdown and mass unemployment," he said
McKinstry's tirade was echoed in the paper's own editorial, which rather confusingly calls Extinction Rebellion a "Marxist doomsday cult".
What these people don't like is that ER is articulating a specific argument: that our economic system is destroying our planet. This is an intolerable message to receive. It's impossible to process and so the entire weight of the state and its propaganda wing will be brought into play.
In Hong Kong protestors are using "hidden clinics" to avoid being arrested in hospitals as the classes show no sign of abating, nor any sign that a reconciliation can be found.
And if you thought this was a neat clash between 'western liberal values' and authoritarian eastern ones, you'd be wrong.
Apple Inc this week removed an app used by protesters in Hong Kong to track police movements, but the move has resulted in anger on social media against the United States-based tech giant.
*
Apple says the crowdsourcing app, HKmap.live, violated its rules because it was used by protesters to ambush police, and by criminals who used it to victimise residents in areas with no law enforcement.
*
The company had rejected the app earlier this month but then reversed course last week, allowing it to appear on its App Store.
The incident shows that corporate America for all its CSR and sloganeering will side with oppressive states at the drop of a hat.
An Amnesty report "Patterns of Repression" tells us:
"Mass protests arose in Hong Kong in April 2019, worsening from 9 June onward, initially over proposed legislative amendments that would have allowed for extradition to mainland China. The protests have continued at least weekly, and often daily, ever since. In response, the Hong Kong Police Force has frequently resorted to indiscriminate and unlawful use of less lethal weapons, such as tear gas, and has engaged in a clear pattern of unnecessary and excessive force during arrests of protesters. Police abuses appear to have steadily worsened over the course of the protests.
The vast majority of protesters have been peaceful, but protester violence appears to be escalating alongside excessive use of force by the police.   Protests at Hong Kong's airport turned violent, and protesters have also broken into the Legislative Council Complex and vandalised Mass Transit Railway (MTR) stations. This violence has been seen to increase alongside the government's failure to address public demands and the police's consistent use of excessive force."
"The Hong Kong Police Force has committed pervasive human rights violations as a state actor in responding to the protests and is not in a position to investigate itself and to remedy the widespread unlawful suppression of protests."
State violence is endemic and can be seen across the globe, as modern capital sells arms and repressive technology to suppress unrest. What we need as citizens and protestors is to bring light to the darkness, bring hope to the fear and strength to the streets. These disparate protests are a cry for help as system collapse increases and manifests itself in different forms across the globe. The state response is violence, as failed elites cling to power using the new technologies to bring to bear new forms of surveillance and repression. We need maximum solidarity, alt-tech support and innovation in political strategies to counter the new authoritarianism.