Getting on with the Day Job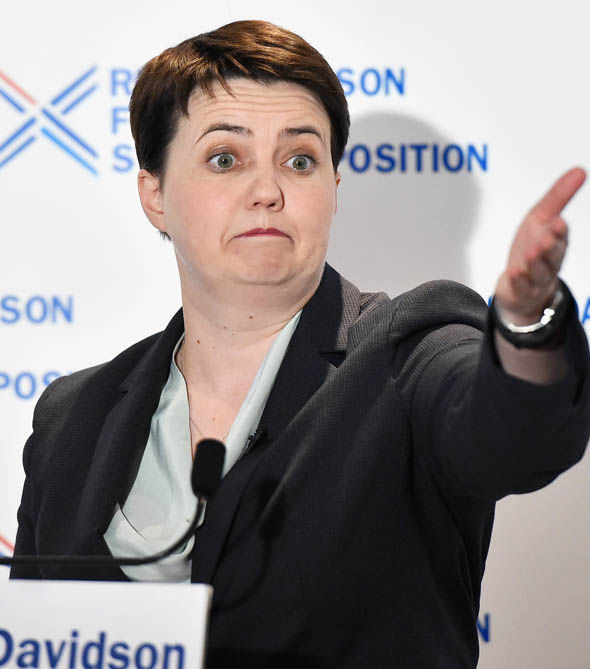 This week former Scottish Conservative leader Ruth Davidson faced mounting calls to quit as an MSP over her £50,000 second job with a PR firm. These cries are set to increase as it further emerged she has also set up her own consultancy business, and that one would fund the other. "Get on with the day job" just doesn't have the same ring to it any more. Davidson's descent from the Greatest First Minister We Never Had, or, alternatively, A Prime Minister in Waiting, depending on what gushing hagiography you read, has been swift.
In one such memorable article ("
Why Ruth Davidson is Heading for Westminster
", New Statesman 29 May 2018) Chris Deerin speculated she would return after maternity leave "with a bang" (readers it was a whimper). Deerin fantasizes "…there will be around two years until the 2021 devolved election, which will decide what she does next, and she will be chafing at the reins. She could conceivably, at that point, become first minister as leader of the largest party".
Many have tried to define the effectiveness of Davidson's career.
Deerin suggested:
"…she is the genuine article, the real deal, a politician of surpassing talent. She is built for the big stage: charismatic, funny, as sharp as a shipyard put-down. She works for audiences in Scotland because she is ordinary and has a bit of patter, and she works in the southern shires because she has that recognisable trait of can-do, not-buggering-about, up-and-at-'em spirit. She wasn't in the Territorial Army for nothing: as Wodehouse describes Bertie Wooster's love interest Honoria Glossop: "one of those robust, dynamic girls with the muscles of a welterweight and a laugh like a squadron of cavalry charging over a tin bridge."
Barely able to conceal his excitement, Deerin ended:
"I'd bet money, though, that Ruth Davidson will end up at Westminster. She's too young, too talented, and too ambitious to sit on the opposition benches at Holyrood for much longer. She has the chops for the big offices of state, and, as has been noted by many, the kind of liberal instincts and personal charm that can attract voters from across the political spectrum. So, to my English friends: not now, not this decade, but soon. She's coming. Prepare yourselves."
Chris Deerin was not alone in hyper-ventilating about Davidson's talents. Perhaps she appealed to the sort of Conservative Party these scribes longed for, not the sort of Conservative Party we endure. But Brexit has delivered all of the nightmares rolled into one, even if the Scottish commentariat doesn't want to quite face that truth. The reality of Davidson's departure is that she couldn't stomach the government we have to, and her balancing act of acting as a human shield for the toxicity of her own party, whilst simultaneously entertaining the charade of her own social liberalism became impossible to maintain.
As she departed a barrage of puff pieces appeared bemoaning the difficulties of a work-life balance (
the Scottish Mail on Sunday said she referred to difficulties when "a childcare crisis or unexpected work commitment will mean the two worlds have to collide")
, the iniquity to women and mums and the great public servant she'd been (despite the overwhelming evidence she's a terrible constituency MSP).
So the revelations this week that she's to take a lucrative post in lobbying firm
Tulchan Communications
had a bad smell about it.
In an
interview with the Evening Standard newspaper
published yesterday (24 October), it was confirmed that Davidson will be paid £50,000 for 24 days' work a year by Tulchan Communications, the managing partner of which is Tory fundraiser Andrew Feldman. This salary would be in addition to the £63,579 she already earns as an MSP.
Even the director of the UK's largest PR trade body thinks this was a bad idea: "It is simply wrong for lobbying agencies to employ legislators. The possible conflict of interest in doing so is clear."
PRCA director general Francis Ingham described it as "wholly unethical"  to employ Ruth Davidson while she is an MSP
.
In the simplest terms the MSP code of conduct says that MSPs "should not accept any paid work which would involve them lobbying" or "to provide services as a Parliamentary strategist, adviser or consultant".


*



Scottish Labour MSP Neil Findlay, who is putting forward at Member's Bill at Holyrood to prevent MSPs from having a second job, also called on Davidson to resign, saying: "Ruth Davidson's actions bring the Scottish Parliament into disrepute.
"Instead of standing up for her constituents in parliament she will be standing up for the firms that her bosses are paid to lobby for.
*"You cannot be a parliamentarian and a highly paid lobbyist at the same time."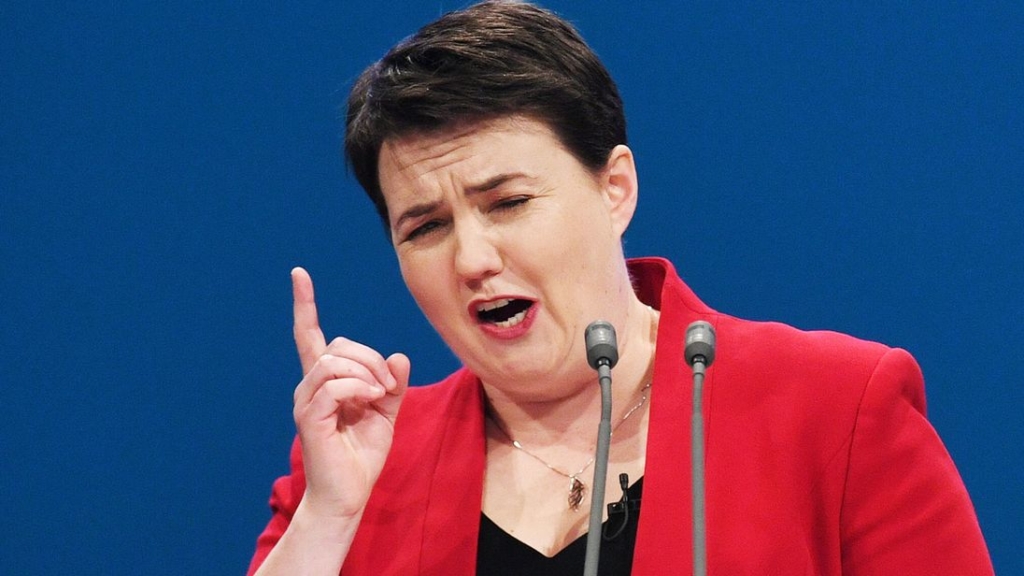 These sentiments were echoed by Alison Johnston of the Scottish Greens and SNP MSP Gordon MacDonald who called it: "a monumental misjudgement from Ruth Davidson, who simply cannot be allowed to accept cash from a lobbying firm while continuing to sit as an MSP."
Others have been less generous.
Adam Ramsay has called it "corruption", arguing:
"In many countries, this would be seen as utterly shocking. Democracy can't work if elected politicians sell access to themselves, their platforms and their influence. This is why, in the past, politicians were smuggled wads of cash in brown envelopes: when they wanted to undermine the democracy that gave them power and paid their wages, they had to do so in secret. But in modern Britain, Davidson doesn't need to be surreptitious. She knows she can rely on a pliant newspaper, run by one of her mates, to break the story in a friendly way. After all, her experience of funding significant electoral success with
large piles of dark money
consisted largely of being lauded by the media."
He's right of course and this is why the story of Davidson's political demise is closely linked to the other story of the week, Peter Oborne's expose of the "No 10 Sources" scandal – the faithful handing down of whispers and gossip straight out of the Prime Ministers inner cabal. Oborne slated – amongst others  Nick Robinson on the BBC's flagship Today programme for engaging in No 10 fantasies about an investigation into 'foreign collusion' of Remain MPs that simply didn't exist; BBC political editor Laura Kuenssberg's for being an accomplice-journalist and Robert Peston for effectively being a conduit to Dominic Cummings messages.
But it's not just that our media is broken at the time of our greatest need. Politics itself has become an arena in which actors and media spinners thrive way above anyone of any substance. Populist politics and clickbait media go hand-in-hand, over the cliff, taking us down with them. Davidson is the creation of such a world which combines a calculated superficiality with a murky lack of transparency.  Everything is appearance. The thin line between politician and journalist is being eroded, as more and more slip seamlessly from one profession to the next. Davidson is one example but so too are Nigel Lawson, Ed Balls, and indeed our own current Prime Minister.
There may be a reckoning coming though. The Scottish Conservatives poured so much into the Davidson brand it is bereft without it. As a Christmas General Election looms the Scottish Tories will have to fight it with Davidson's departure still in the air and the arrival of her replacement unlikely to give even a dead cat bounce. The reality is that the raft of MPs that is frequently given as her greatest achievement are such an embarrassment they face annihilation. Ross Thomson, Douglas Ross, Kirsten Hair and Co are Davidson's legacy. The miasma of Davidson's leadership has been so dominant that her replacements are low-grade non-entities that no-one has ever heard of. Having put such great energy into the cult of personality politics this is a problem for the Tories in Scotland, teetering on the brink of Johnsonian oblivion.
Davidson's career may have some usefulness if it serves to represent everything that is wrong and broken about our politics and how this is only possible with a pliant press, allured to personality and failing in the most basic terms.