Why this won't be a Coronation for Boris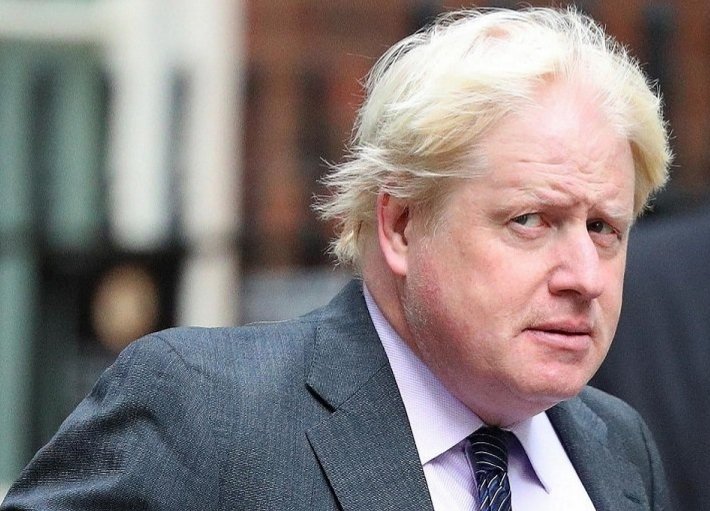 Order comes from chaos, and Brexitland Britain is a petri-dish of disorder and malcontent. The preening hubris of Conservatives about the coming election is worth listening to. But there are reasons to suggest this will not be the coronation that Prince Boris thinks.
As Channel 4's Krishnan Guru-Murthy put it: "All I'm predicting is that this isn't nearly as predictable as everyone who got their predictions wrong before think it is now."
This General Election will not just be about Brexit, it will unleash a backlog of anger and discontent, and the unelected PM – blind-sided by a cosy media – may be in for a surprise.
Here's ten reasons to suggest the General Election won't be as easy as everyone thinks:
1. There's evidence that pro-Brexit Labour voters in northern England will find it very difficult culturally to vote Conservative. They may vote for the Brexit Party but in doing so they will split the rights vote.
2. The Conservative Party manifesto is being written by Rachel Wolf, a lobbyist for the fracking company Cuadrilla and major internet companies such as Amazon and Facebook. While this raises serious issues about technology, data and the role of lobbyists, perhaps the bigger question is the role of climate change in the General Election. A survey tells us:
54% of people say climate change will affect how they vote
66% agree the climate emergency is the biggest issue facing humankind
63% of people support a Green New Deal
60% think banks should ditch investments in fossil fuels
The Conservative Party have nothing to say about climate change.
3. 2 million people have registered to vote in the last 8 weeks. All of them are invisible to pollsters.
4. All the polling suggest the Conservatives face wipe-out in Scotland. Shorn of their talisman leader, that's an unlucky 13 less for Boris Johnson. The contempt shown towards Scotland through the Brexit process has accelerated a feeling of repulsion to Johnson's government and to the Union that will be given an opportunity for expression.
5. The relentless smearing of Jeremy Corbyn has bottomed out. Everything that has been said about Corbyn has been said, every smear has been thrown at him.
6. The Conservatives are terrible at campaigning. This isn't just about being Theresa May, this is about being a government that imposed austerity and has presided over social devastation. Boris Johnson is a divisive figure that a few years ago no-one would seriously have believed would become Prime Minister. The Tories may try to conduct the entire campaign in contained set-piece events to invited guests and party members, but this is difficult to sustain and the optics are really bad.
7. The pent-up age demographic that cuts across Scottish independence, Brexit and climate change will be a big player as first time voters get a chance to express themselves. They'll vote Labour in England and SNP in Scotland in huge numbers. The contempt shown to the idea that the vote should be given to 16 and 17 year olds has a resonance beyond those excluded young people.
8. Brexit weariness is a real thing. The Conservatives will try to frame this as a Brexit election but people will also have an eye to the future and how to reconstruct the country after this interminable process grinds to some sort of conclusion.
9. Jeremy Corbyn is a weak leader in charge of a party riven with division and at times seeming incoherent. But Momentum is a real force and Labour are, arguably much better at campaigning than they are at mobilising at Westminster.
10. The Conservatives have sacked dozens of their own party in the past few months and its unclear who will stand as an independent and who will stand as a Tory. Blue on blue friendly fire may take down several key marginals. Despite frantic efforts to bring them back into the fold, this isn't a Happy Party. Johnson's Brexit offering is incoherent and his illegal prorogation will be remembered. He's a reckless and desperate leader who won't play well on the campaign trail in front of real voters. He's a proven liar and racist who will become the focus for the campaign from all sides. This is a rogue government seeking a mandate from a divided country with an incoherent message.