New Orleans. Heaven or Hell?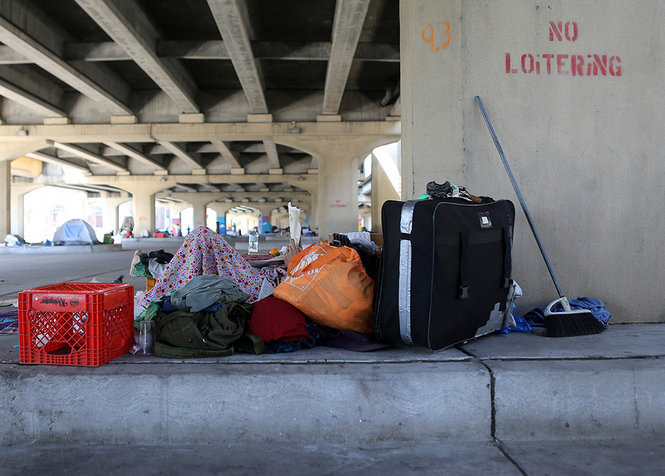 Maxwell Macleod sends his last report on his month as a story teller in Mississippi State University. There's not many global warming cynics in New Orleans any more.

Imagine a hundred people dying inside Ibrox Stadium after Govan had flooded with thirteen feet of water?
Absurd? It almost certainly happened here in New Orleans in 2005 and will almost certainly happen again, not only here but all over the world. And it may even happen in Govan.
August 2005. Hurricane Katrina hits this magical city and bursts their dams in twenty three different places. Eighty per cent of the city is flooded . Many of those who stay are the poor who don't want to leave their uninsured homes.
There's heroism and horror. Katrina was the worst civil engineering disaster to ever hit America.
It's hard to get facts but we do know that many thousands took refuge in the football stadium. Initially there was calmness and then what Thomas Hobbes described as "Bella omnia contra omnes" – the war when everyone is against everyone else. It wasn't pretty … Rape, drugs , kangaroo courts, at least one rapist executed by the mob. Squalor. Guns. Knives. A scene that many of the next generation may see repeated hundreds of times as our coastal areas are flooded by global warming. Maybe even in Govan.
How many died in New Orleans at Katrina? A thousand, two thousand? Nobody knows.
We do know though that there's not many global warming cynics in New Orleans. They know what happens when floods come, and are frightened, though many are fatalistic as they think Jesus will save them. It's strange, so much drink, so many drugs, so much casual sex, and yet so much talk of Jesus.
So is New Orleans all horrible in the wake of Katrina ? Not a bit of it. I love it, and so do most. Last night, Saturday, for example I was out in the streets till the early hours. Dancing, laughter. These guys sure know how to have fun.
And then I fell in with that bloody Dr P, a Prof of Global Warming again. I had met Dr P that day at the New Orleans conference on instilling creative education that I have been attending. I was speaking up for Mississippi State University as their local story teller. Went down well. Narrative is the new buzz word. Creativity must be supported as much as having exam skills. Diversity in both race and skills.
Now let me not be nasty about Dr P, he was one of the most interesting and delightful of the young Profs I met there. He described himself as a Professor of depression , a marketeer of gloom. Said that one of his main jobs was keeping his students from getting too depressed about their subject. Steering them away from suicidal thoughts. Said he sometimes diverted them to Tolkein, just to prevent them from thinking about it.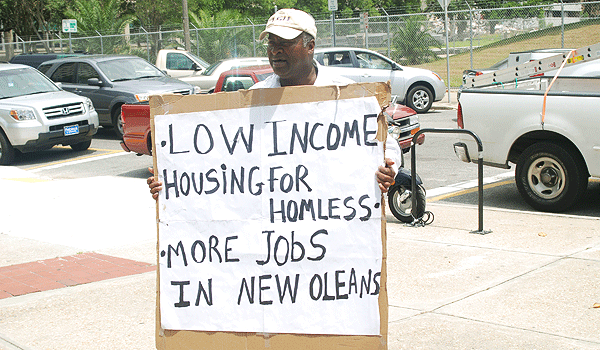 I put it to him that it was hard not to see New Orleans as being a place that was sometimes Hell and sometimes Heaven. Heaven when you thought of all the great jazz and the wonderful people, and Hell when you realised that the floods were almost certainly going to come back and that next time they might not recede so much . He agreed and we pondered how in our childrens lives there will be dozens of Katrinas, dozens of flooded cities, and a great deal of Bella Omnia Contra Omnes.
And I told him , with complete honesty, that the worst two minutes of my month in the States was when I had heard President Trump say at the Mississippi Rally that there was nothing to be worried about with the environment as we all had bags of clean air and water and the economy was growing.
I told him my best two minutes in America was when I had met him and he had shared my horror at the unfolding global warming nightmare and Trump's crass stupidity in not attending to it. And so we talked of the psychology of global warming and decided it was like gambling and that nobody faced reality when the times seem good, and that if you had no solutions, and no leaders that there seemed, for most people, little point in worrying about it.
One of the themes of the conference we had both been attending had been the need for Universities to start taking a more radical new approach to education and encouraging new thinkers, more creativity, rather than just promoting plodders who could pass exams. We need the brave and the imaginative to face the massive challenges facing the next generation.
Don't we just. I am not ashamed of being a story teller. I would however be ashamed of supporting Trump.
On the way back to my hotel I fell in with a pan handler, one of those who had been telling me that morning about the floods in 2005, and I asked him for his thoughts on global warming. He was very cold and on freezing nights many of the homeless use what call their "rabbits " to get them through. They don't sleep. They just walk, repeating their rabbit. It's a sort of night mantra. Many feel too frightened to sleep in case they don't wake up. It's not so stupid. If you fall asleep on a cold pavement on a freezing night you do stand an increased chance of death, particularly if you are drunk. So they just walk, and sometimes talk to passing story tellers, laughing as much as they can.
I told him that when I had lived twice, very briefly, on the streets of New York (and always with a warm hotel room to run to) that my rabbit had been; "Who seeds the clouds, the clouds as big as cathedrals in the skies above America ? Why Jesus does, Jesus and his aeroplane."
And he had laughed and said it was a good rabbit.
I said I worried for America. Worried how it could be saved from itself. I suggested that I hoped that maybe Jesus will persuade the faithful to wake from their sleeping. Jesus and his aeroplane. And he laughed through chattering teeth.
I asked him what his rabbit was going to be for that night and he laughed, thought about it, and replied; "Buy only bullets and canned goods and always find somewhere on the high ground to defend."
Hmm, I thought, maybe we should get him a job in creative teaching.
Funny old place New Orleans. You never know if you are in heaven or hell.