What Prince Andrew Tells us about Britain's Banana Monarchy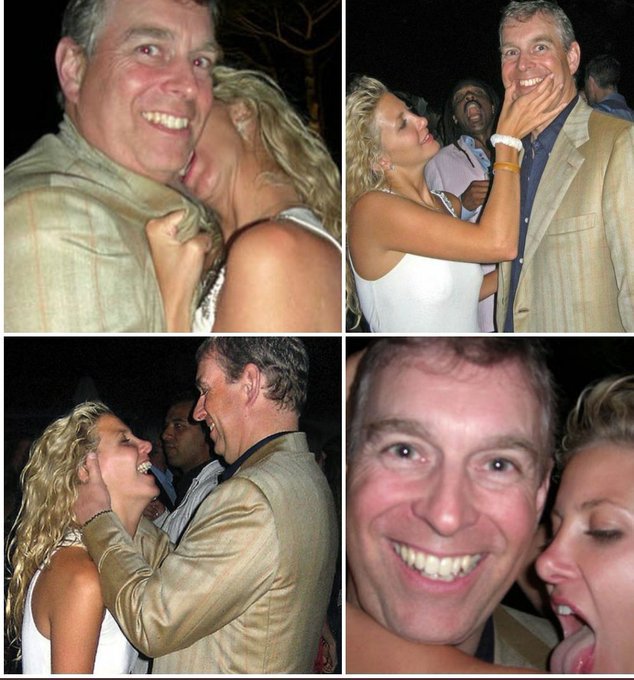 For those of you less than convinced that the Earl of Inverness's recent interview with Newsnight's Emily Maitlis was a tremendous success, described by some as more of a car-crash than a night out with Prince Philip, let's cut to the chase. This isn't just a personal epiphany for the publicly-funded predator it's a constitutional one too. Let's not get lost in his own escapades and tottering PR disaster and remember what it means for us  – his subjects.
I had written that we couldn't be in this state without a pliant media, but to give Maitlis her due, she did a great job, gently allowing Andrew enough rope.
It was, as Suzanne Moore called it, an exercise in "monstrous self-pity and frankly astonishing stupidity".
The Prince had been advised not to do this interview. Jason Stein had been hired in September to attempt to "revive Andrew's reputation", and he quit after his advice was ignored. One palace source said the BBC interview would "go down as one of the single worst PR moves in recent history".
Stupid, worthless and forgetful. This is what British meritocracy looks like.
There's too many ghoulish macabre aspects to this man. But one is the gulf between his complete void of empathy about the people he was interacting with and his presentation as a family man cherishing his daughters Beatrice and Eugenie. This is a man who inhabits a binary world with a two-tier view of the female sex. As Marina Hyde has written:
"There is a world for their daughters, hopefully insulated from men like their friend Jeffrey, and then there is another world for the girls who service their friend Jeffrey … And so with the girls in the stories that swirl around Epstein and his circle, they are all daughters, too, your Royal Highness. The Russian masseuse on your feet, the 17-year-old runaway on whose bare hip you have your hand in that fateful picture in London, the terrified 14-year-old who ran screaming from your great friend's house in her underwear, who you must have read about at the time, because I did, and I didn't even know the guy. And all the others. They are each someone's daughter, or they were once. They all once played at princesses and castles and imagined their own fairytale weddings."
The fairytale may be ending for the Royal family too, not just for Andrew. After the scandals and disaster of Charles and Diana's marriage and its aftermath a PR reboot was attempted by a seemingly endless spree of jubilees (2012), weddings (2011, 2018), and babies (2013, 2015, 2018, 2018 again and 2019).  But the William and Harry reboot has flopped in part because the tabloids can't help themselves, and partly because Meghan Markle continues to suffer abuse and degradation from the British media that no other royal has been forced to endure as the barely-concealed racism spills out.
But the media coverage is contradictory.
While the salacious gossip about the royals and minor royals is an endless dribble into public life, and indeed has been a prime driver of the tabloidisation of the British media in the last thirty years, the wider framing, the meta-framing is really about deference.
This is important – as Gary Younge has written about the media and politics:
"We can and do, of course, make up our own minds. But we don't make them up out of thin air. The framing is so dominant and pervasive, and reproduced so consistently, omnisciently and persistently, that it ceases to feel like a frame at all."
This seeming contradiction actually make sense. Porcelain Kate Middleton is to be preferred over Meghan Markle as she herself knows her place, and provided she can be treated like a brood mare she'll be fine. The wives and mothers get an easy ride along as they comply strictly to a code of silence and duty and conformity, and that's the message we've to take away too.
Prior to Harry and Meghan Markle having a baby the Mail on Sunday's, Rachel Johnson, wrote that if the couple had children, "the Windsors will thicken their watery, thin blue blood and Spencer pale skin and ginger hair with some rich and exotic DNA", while the Daily Mail headlined an article with "Harry's girl is (almost) straight outta Compton".
But as the tabloid feeding-frenzy will continue the state broadcaster has other worries. Nicholas Witchell is concerned that this will tarnish the royal family and is worried about the lack of PR control, and conflates Harry's comments about the blatant racism against his wife with Prince Andrew's defense of his friendship with convicted trafficers and sex-offenders. He said:
"We had Prince Harry with his rant against the tabloid media which was absolutely against the advice of his communications officials who were in despair over it. We have a similar situation now. The mainstream advisors of the Queen at the Palace were not a part of this Prince Andrew debate."
If the Royal Correspondent is worried abut the Palace's PR the Express's Kate Whitfield sees another downside.
The paper reports:
Prince Andrew's eldest daughter Princess Beatrice got engaged to property tycoon Edoardo Mapelli Mozzi this year. The couple had yet to announce a date for the nuptials but said it would take place at some point in 2020. But now, some royal experts are questioning what impact the Duke's interview could have on his daughter's big day. Royal expert and author Marlene Koenig tweeted: "Beatrice's wedding will be collateral damage." She added: "I will not be surprised if she has a rather quiet wedding, out of the public eye, with a few photos, no live coverage."
The true tragedy in all this?
As Hyde said:  "They all once played at princesses and castles and imagined their own fairytale weddings."
But if the Express is more worried about Princess Beatrice's wedding and the BBC's Royal Correspondent is more worried about the Palace's PR, we should be worried about what this tells us about our society and our media and how we can create institutions of democracy that do away with these disgraceful people.
This article was updated to change the line "publicly-funded paedophile" to "publicly-funded predator" on 18 November.