Who Should Represent Kirkcaldy and Cowdenbeath?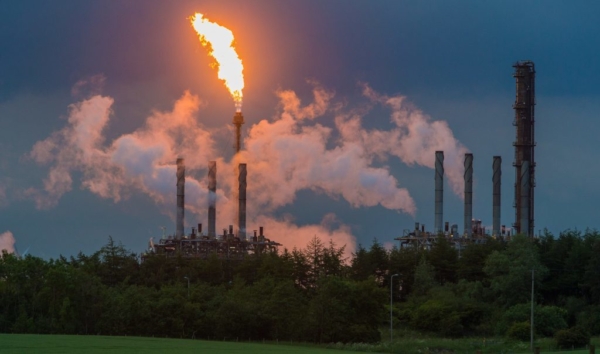 Local activist, Dougie Grant, reflects on the fallout from the Neale Hanvey controversy in Fife. With the issues of employment and health and environmental justice very live in the constituency the question is a live one.

You can watch hustings between the candidates here.
In the Kirkcaldy & Cowdenbeath constituency with the General Election fast approaching, pro Indy supporters have a dilemma – vote SNP or vote Green to unseat Lesley Laird (who recently, due to a lack of Labour activists, had to make a plea to friends and family to help her campaign?).
At the start of the campaign, most would have thought that with a strong candidate and a strong pro Indy message the SNP would have taken the seat back from Labour.
But now, after allegations of anti-Semitism against the SNP candidate, Neale Hanvey, the SNP have withdrawn their support for him.
When the story broke, there was confusion. Do Yessers concentrate the pro Yes vote on the Green candidate, Scott Rutherford? Is the "SNP" candidate withdrawing? That would have left a clear run for the Greens and the return of a pro Independence MP to Westminster. Will Neale Hanvey stand as an Independent, pending an investigation?
Scottish Green candidate Scott Rutherford stated:

Last night, Hanvey Tweeted an apology and announced that he intends to continue – so what now?
Local activist Grant Buttars:
"What is striking is that while the SNP have taken welcome and decisive action here, where were they when Hanvey was being rightly called out for transphobic comments a few weeks ago? The fight against bigotry cannot be selective. The independence vote should now swing firmly behind Green candidate, Scott Rutherford, who has an excellent profile and record as a local activist and would provide a strong voice for the constituency at Westminster".
"I'm still clueless as to who we support. A lot of people still seem to think Neale can still win" is the opinion of another activist, Craig Dempsey.
Comments among Yes voters on Twitter have ranged from "Sorry Scott but all this will do is split the vote and allow Lesley Laird to be a shoe in", to "supporting the Greens would send the right message about the values of the independence movement".
And probably most tellingly "Many people in Kirkcaldy won't know about this and still vote SNP – voting Green could make it more likely Labour take the seat. It's (sic) a right mess".
Only time will tell.