Locking the Doors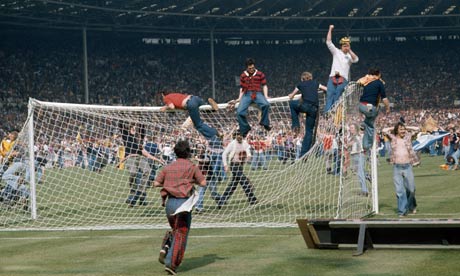 Stephen Bush is the political Editor of the New Statesman.
Here he puts our Prime Minister's dilemma very well:
"If Boris Johnson kids himself that it's sustainable for the Anglo-Scottish union just to say we'll lock Scotland in the cupboard… I just think that's crazy. If your partner says they're going to leave you and your response is to say 'I'm going to lock all the doors', well okay you physically can do that, but it's not a good idea and it's a bad thing to do and it destroys the relationship…"
Stephen Bush, "I think it's basically unsustainable at this point for anyone to be able to argue that the referendum mandate in 2014 for Scottish independence could possibly be said to still be alive" pic.twitter.com/A2OHZIvvqn

— Robert Of The 🎄 (@RobDunsmore) December 14, 2019
So what can be done to put pressure on Boris Johnson? It's not credible to say that the options are a) wait for a legal referendum or b) hold an 'indicative vote'. Both of these options are flawed.
We need to find a point of leverage to exert pressure. What does the rUK actually get out of keeping Scotland in the "Precious Union?"
Most of it is just a fuzzy sense of history and possession, a deep sense of entitlement. But stripping that away there are very specific tangible things that 'Britain' gets from Scotland being in place.
Here's three ideas. You may have better ones.
They are world power through WMD, oil revenue and democratic legitimacy.
1. One of the great drivers of Brexit and Johnson's election is a huge desire for prestige and power in the world. This is derived from being one of the top five permanent members of the Security Council. This only exists because of Trident. Trident is a source of power.
How about we create massive demos at Faslane? Shut it down and close it off. Demand that its withdrawn. Stop it on the roads. Valiant CND members are already doing this. The next AUOB should be at Falsane Peace Camp.
2. What if the issue of North Sea Oil became a constitutional rather than an ecological imperative?
On both the issues of WMD and oil the Scottish Government has limited powers. Both are reserved. But both are contingent on co-operation. Withdraw the co-operation.
3. The British establishment prides it self on some myths about the "Mother of All Parliaments" – the "world's most successful union" etc etc.
With a majority of 80 the effectiveness of the 47 SNP MPs is questionable. We should consider whether its more effective to withdraw our MPs from Westminster until such time as we are awarded a Section 30 Order.
Withdraw legitimacy.
Distort and disrupt.