Alasdair Gray's Bella Caledonia
We are deeply sad to hear about the death of the writer and artists Alasdair Gray (1934-2019) who was an inspiration for us in founding Bella Caledonia in 2007. Alasdair created our masthead, font and logo. We will be organising a special event to celebrate his life in the New Year, but here are some brief thoughts on his life and legacy and his involvement with Bella.

We launched Bella Caledonia in 2007 as an online magazine combining political and cultural commentary, in part inspired from earlier print magazine including Edinburgh Review for which Alasdair had created this beautiful masthead.
Bella was named after a character, Bella Baxter,  in Alasdair Gray's Poor Things (1992). Like Bella we were looking for a world and a publication that is innocent, vigorous and insatiably curious. We declared ourselves "aligned to no one and sees herself as the bastard child of parent publications too good for this world, from Calgacus to Red Herring, from Harpies & Quines to the Black Dwarf."
Poor Things is a remarkable book. Presented as the memoir of Dr Archibald McCandless, it describes his life and that of a colleague – Godwin Baxter. A monstrous proto-Frankenstein, Baxter performs surgical marvels, his greatest achievement being the (re) creation of life: he brings to life a drowned woman by transplanting the brain of the foetus she is carrying. The full-grown woman with the infant's mind, is Bella.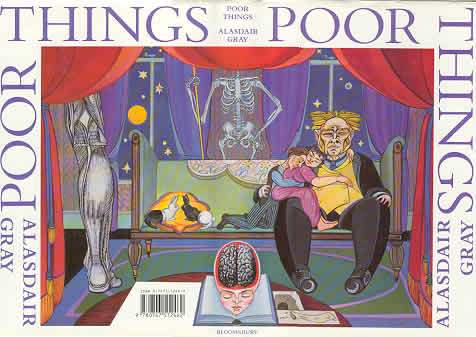 In Gray's story Bella is a metaphor for a nation.
As Kirsten Sterling tells us in ("Scotland Deformed?"):
"The label "Bella Caledonia" below the portrait of the main character on p. 45 of Alasdair Gray's Poor Things (1992) suggests that Gray wants us to read the character Bella Baxter as a female personification of the Scottish nation, in same tradition as Britannia or France's Marianne. Bella's "tall, beautiful and full-bodied" exterior would seem to qualify her for the statuesque role of national figurehead, and her external integrity and beauty form the shell that contains the essence of the nation and the political structures of the state. She sits, with a plaid over one shoulder and thistles on her hat, in a recognisably Scottish landscape (we see the Forth Bridge over her right shoulder). However, since the Frankenstein-like narrative of Poor Things tells us that Bella has literally been constructed by Dr Godwin Baxter, it seems that beneath her elegant exterior this personification of Scotland must be in some way monstrous."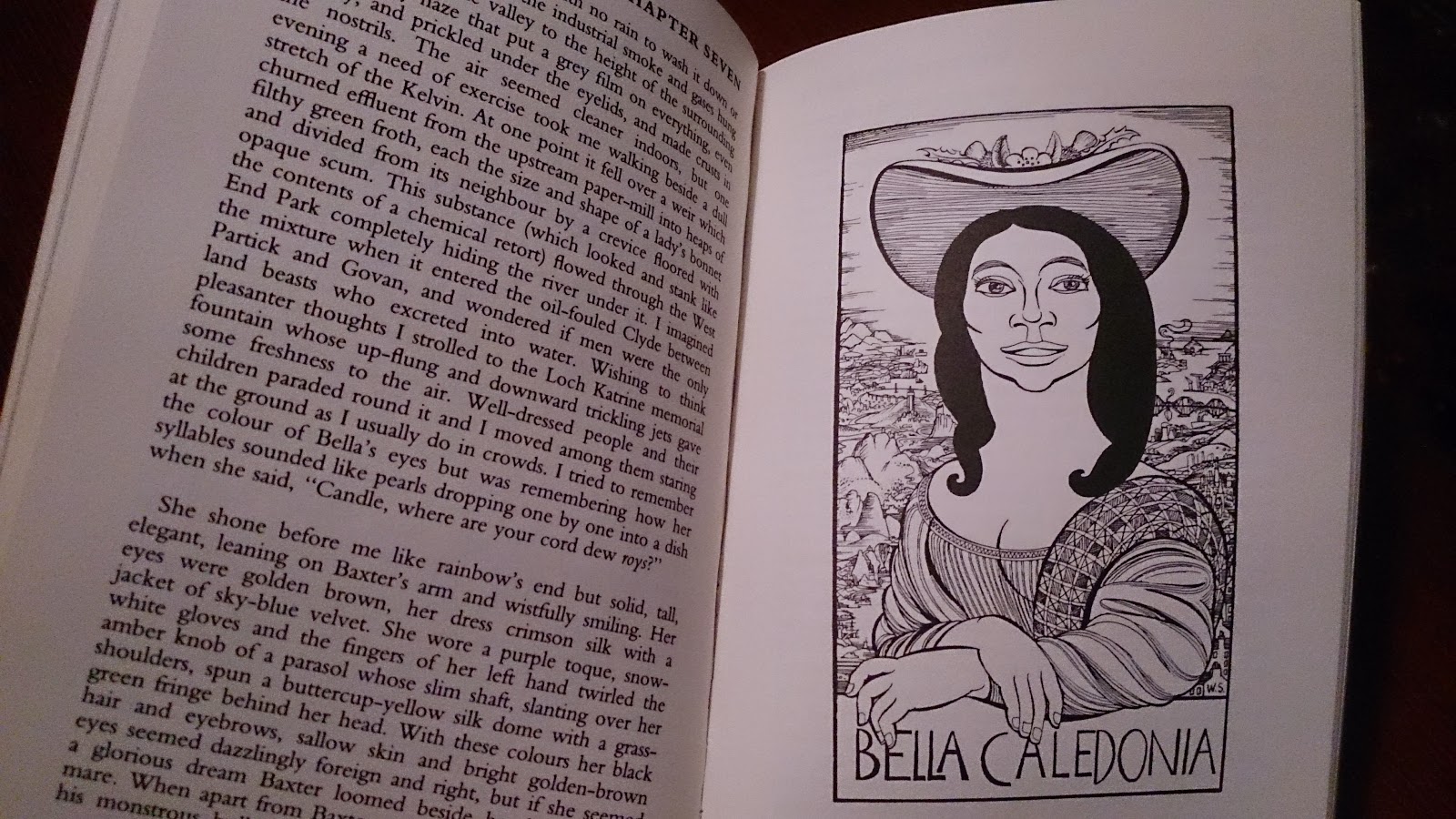 In Why Scots Should Rule Scotland (1992), Gray proposed a possible female figurehead to represent Scotland:
"Since the 18th century sculptors and political cartoonists have often represented nations as single people, usually robust and beautiful women with names like La France, Italia, Germania. If Scotland were so depicted the head would have to be shown attached to the body by a longer neck than the poor lady's height; moreover the head would also be attached by a neck of normal length to a different and much stronger body. No wonder many Scottish limbs and organs are underfed, numb and disconnected from each other. Too many of them cannot act without orders from a remote head which is distinctly absent-minded toward them because it must first direct a far more urgent set of limbs and organs." (p 58-59)
Our original masthead and font was designed by Alasdair Gray, with the (possibly over-optimistic) slogan 'fresh thinking for the new republic'.  You can see how the font was adapted from the one he created for the book. He also updated the Bella character giving her a new hat and refining her look.


There are various iterations of the image that Alasdair produced for us, all of which we have in hard copy.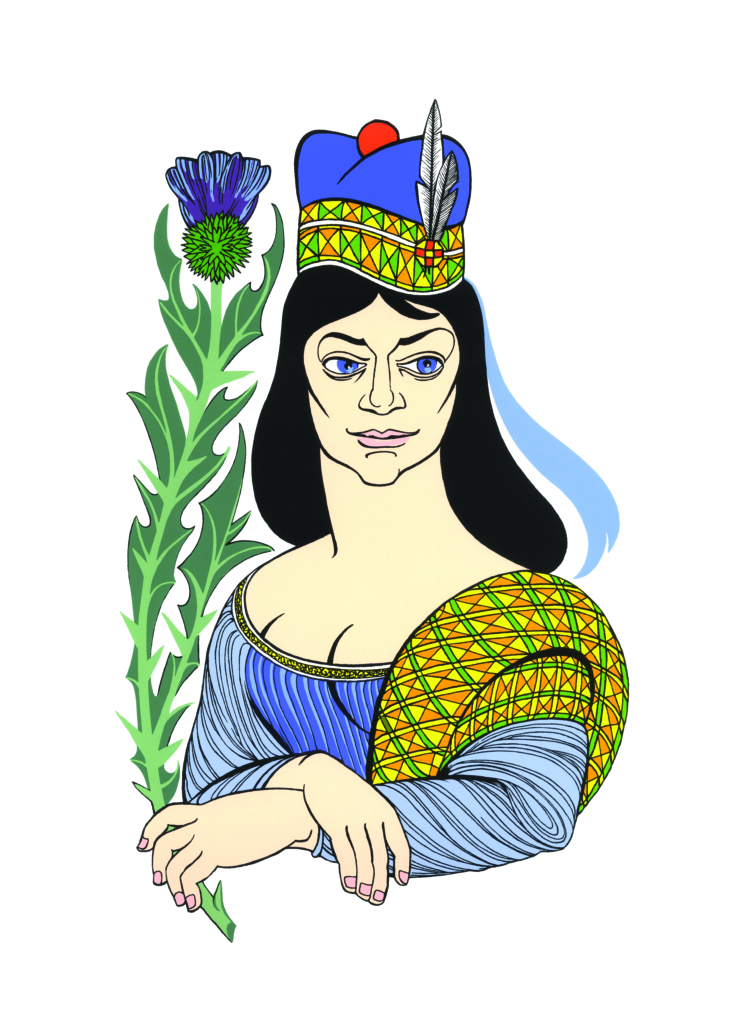 For us Gray's vision of Scotland and his spirit of generalism were an inspiration, as was his weird concoction of civics, futurism, socialism and aspiration for a better Scotland. Nationalism (particularly Scottish Nationalism?) was imbued with an old-world aesthetic, and socialism was dogged by a commitment to 'struggle' and the industrial past that seemed incongruous with the 21 C.
Gray's world was spectacular, vivid, sexual, magnificent. It was a world where Scotland was something and could be anything.
He wrote: "A truly independent Scotland will only ever exist when people in every home, school, croft, farm, workshop, factory, island, glen, town & city feel that they too are at the centre of the world".
His response to our ideas was as others have described: completely open and generous and collaborative.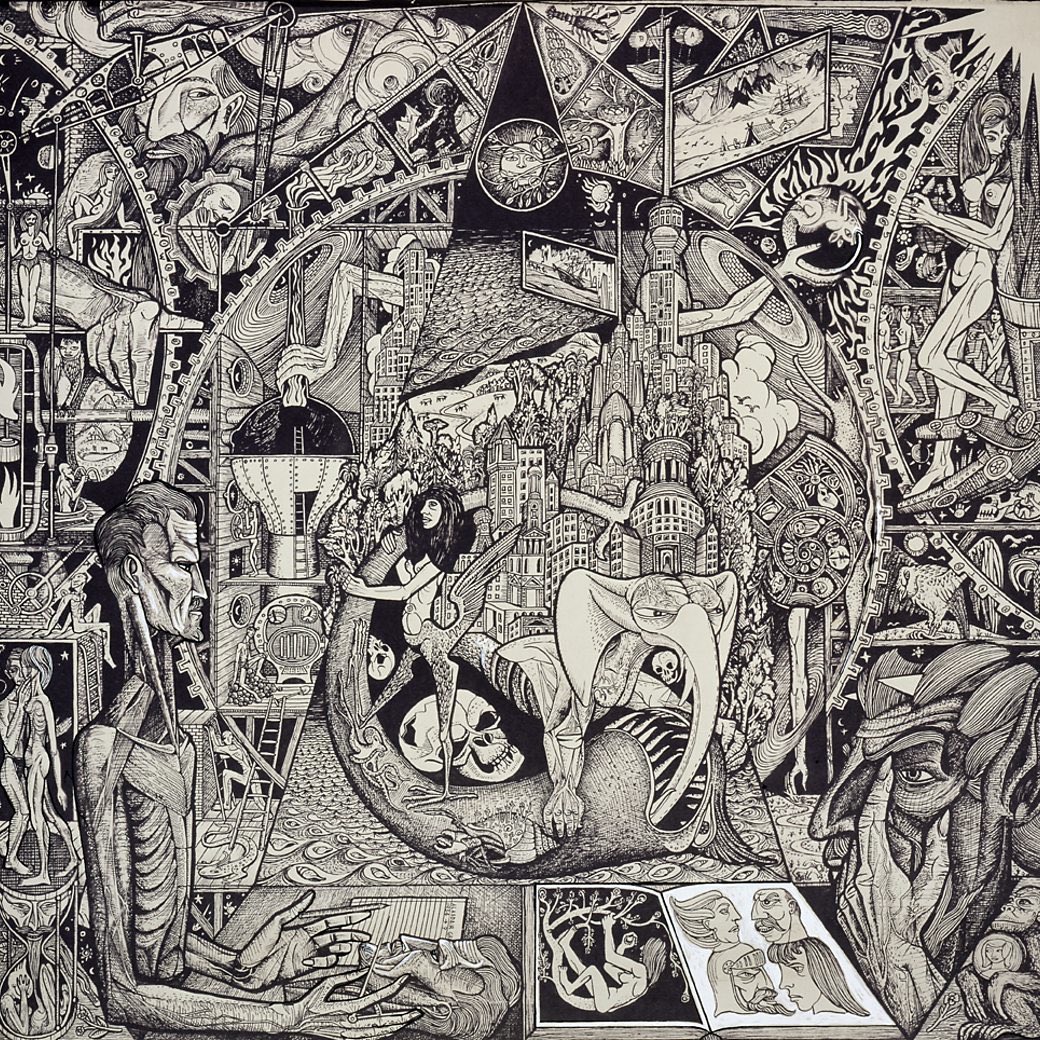 Life and Legacy
It's important not to let Gray's memory be consigned to 'national treasure' or 'quirky eccentric'. He might have worn it lightly but Gray was deeply political and radical.
His humour shouldn't be allowed to mask the edge and sharpness of his writing, often brutally honest, often politically acute, sometimes controversial.
When Gray wrote in Unstated of "settlers and colonists" he was roundly attacked.
In response Isobel Lindsay wrote for Bella 'The Sociology of the National Cringe':
"Liz Lochhead and Alasdair Gray have been subject to predictable abuse for raising the question of the number of Scots in leadership positions in the arts. Others have met the same response for questioning the social class background of elites and the gender and ethnicity distribution of those in top jobs. It is not only legitimate to raise these questions, it is irresponsible to avoid them because they are socially significant."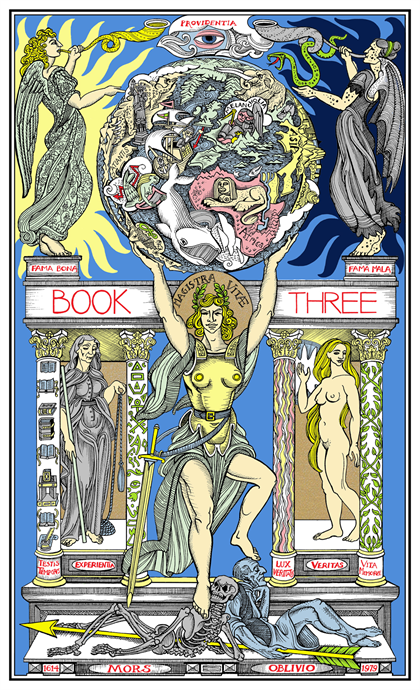 Nor should Gray's classic Lanark: A Life in Four Books, published in 1981, be allowed to obscure his other works in all other mediums.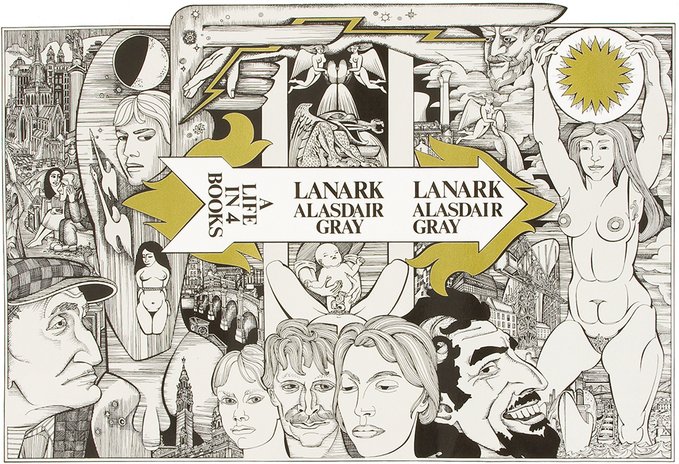 As Alasdair Braidwood has written:
"It is as one of Scotland's greatest writers that he is best known, and, as often happens when someone writes a much-loved and acclaimed classic, (as Gray unarguably did with Lanark), their other work can get overlooked. As well as his novels, which include his own favourite 1982, Janine, Something Leather, Poor Things, A History Maker and Old Men In Love, he was a master of the short story, with the collection Every Short Story 1951 – 2012 being an essential publication.
Then there are his often overlooked collections of poetry, the plays, the non-fiction, just a few of which are Why Scots Should Rule Scotland, The Book Of Prefaces, A Life In Pictures, and Of Me & Others: An Autobiography, and his translations. And that's before you consider his work as an artist and illustrator for others. Alasdair Gray didn't just tell us that art was essential – through his life and work he showed us it was."
Magnificent Citizen
Gray's generalism was indistinguishable from his socialism, which was itself rooted in his understanding of Scotland. This should be remembered.
He was was as committed to Scottish culture, here illustrating Dwelly's illustrated gaelic dictionary, as he was to peace and disarmament, as seen below by his illustrations for Scottish CND: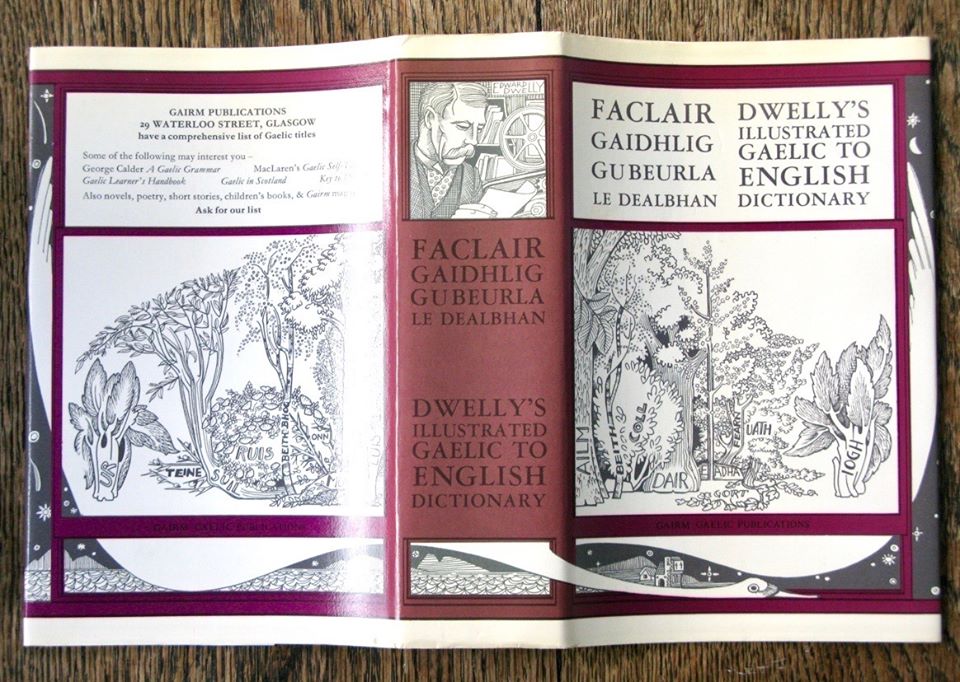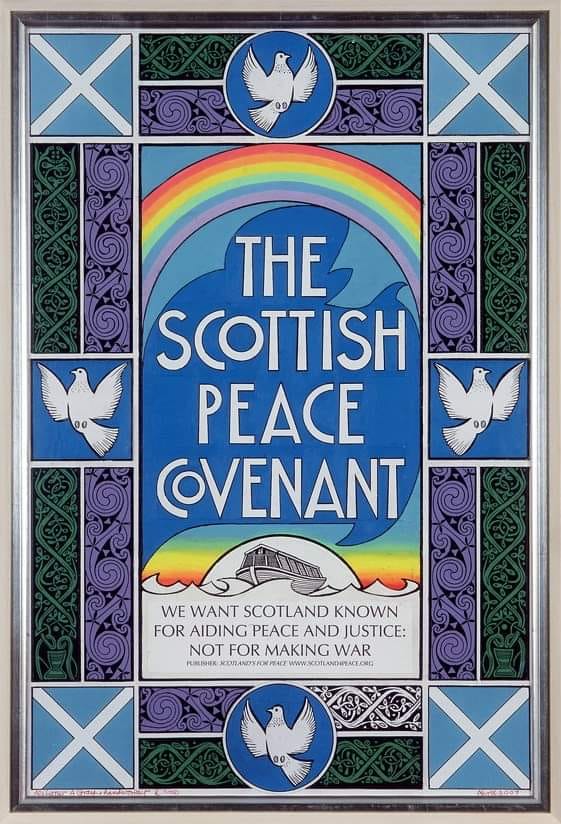 As Valerie Stivers noticed in an interview for the Paris Review, one of Gray's great legacies is his influence and his collaboration with a generation of Scottish writers:
"Lanark's urban realism, playfulness of form, and imaginative splendor ­emboldened a generation of Scottish writers to look locally for inspiration. The book, Irvine Welsh told Gray's ­biographer Rodge Glass, "is probably the closest thing Scotland's ever produced to Ulysses. What it said to me was, it would be fucking great to be a writer."
Ali Smith has written: "When I was 19 or 20 I went to a reading Alasdair Gray gave in Aberdeen, and I came away from that reading knowing that anything and everything were possible in writing. Scottish writing was in revolution and Gray was the heart of a literary renaissance which revitalised everything."
This sense of extending the possible and inspiring others around him in a playful, wildly imaginative projection of a possible future is what Gray's lasting legacy will be for me.
*
Bella Caledonia will be organising a special tribute event to celebrate Alasdair Gray's life and work. Details soon.