COP 26 in Jeopardy from Johnson's Climate Denialism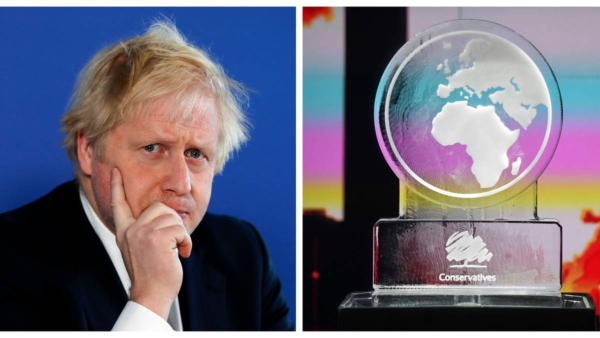 From the very start Boris Johnson made it clear that COP 26 in Glasgow would be firstly a political football for international grandstanding and secondly a climate summit. His abrasive dysfunctionalism needs to be put in the context not only of his constitutional crisis but his climate denialism.
Johnson was famously replaced by a block of ice after refusing to take part in a Channel 4 leaders debate because Nicola sturgeon was included – and is now under intense pressure after the abrupt sacking of the former energy minister Claire O'Neill last Friday.
As a portent for things to come the (nominally Scottish) Michael Gove and Michael 'Something of the Night' Howard have been suggested as possible replacements to head up the COP.
The background to all of this is the Prime Minister's belief on climate change.
In one of his hilarious articles for the Telegraph back in 2015 ("I can't stand this December heat, but it has nothing to do with global warming") Boris is playing ping-pong with colleagues at the office Christmas party and worried about his profuse sweating.
He draws on the wisdom of renowned climate denialist Piers Corbyn. :
"The current mild spell would last till the end of January, he said, and it would then turn bitterly cold in February. Whatever is happening to the weather at the moment, he said, it is nothing to do with the conventional doctrine of climate change.
And there, of course, he is in agreement with the vast majority of mainstream science. Meteorologists of all kinds – climate change sceptics and believers – can see the difference between climate and weather; between randomly occurring changes and deep, long-term trends.
We ordinary human beings are not so rational; we are no different from all earlier cultures in that we have to put ourselves in the story, and to attribute this or that individual weather event to our own behaviour or moral failures."
Left Foot Forward outline the long record of climate denialism and dark money behind Johnson here ('Boris Johnson's comments on climate change should worry everyone').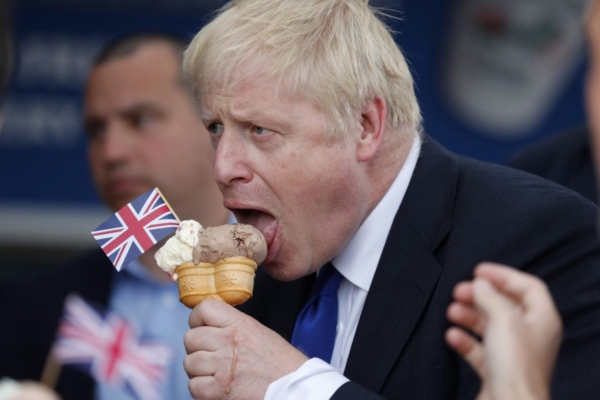 As the New Scientist says: "The most pressing global issue of our time has again been reduced to a tawdry political row…But to reduce this to a reshuffle politics story is to utterly miss the big picture…The urgency to get the summit back on track couldn't be greater, as the planet keeps reminding us."
Now, even Johnson's father – acting in some weird un-elected proxy-Ambassador role – is tipped as having a role (if you read between the lines) 'Boris Johnson's father spoke to Chinese ambassador about coronavirus'.
As Fiona Harvey and Rowena Mason point out at the Guardian: "When the French government took on the COP presidency ahead of the Paris agreement in 2015, ministers had clear roles and a roster of events for the year was set out covering all aspects of a possible agreement, from climate science to green technology, and the delivery of finance for developing countries. Every ambassador and high-ranking officials in French embassies around the world were given instructions to bring up climate change at every possible meeting. At the UK launch, apart from a new logo for a "year of climate action", there was no detail on how COP 26 would be managed."
Carbon Brief reports: a Sun "exclusive" reports claims that Johnson launched a foul-mouthed tirade against Scottish first minister Nicola Sturgeon at a meeting on COP26 in Number 10.
He is consumed by personal animosity to the First Minister and his hubris and climate denial prevents him making decisions within a moral framework.
COP 26 may be one of the most significant meetings of our time, with the much vaunted "global leadership" of post-Brexit Britain on show. Instead it is descending into a farce of opportunism and political gamesmanship as a juvenile delinquent Prime Minister frantically tries to find ways of making personal advantage.