The Year is 2030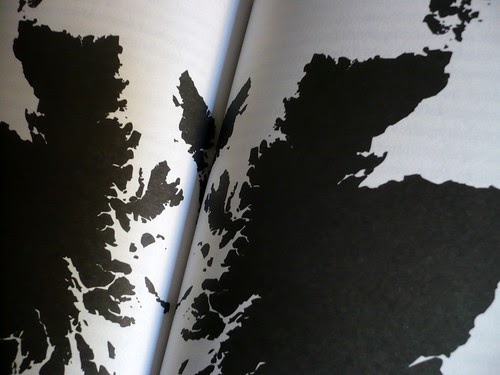 Inspired by the Daily Gael, and channeling Without Day and The Book of Scotlands – give us your model for 2030 (300 words max)
The Daily Gael
The year is 2030. Kate Forbes is President and has been for 9 years. English has been banned for being too hard to spell. Everyone speaks Gaelic, everyone is happy. Dingwall is the capital. 400k people live there and all of them are in the Mallard.
Mackenzie
The year is 2030. Robin McAlpine is President. His weekly address to the nation is broadcast by Independence Live, the public broadcaster and can last for six hours at any one time. Commonweal's policy programme has been adopted in full by the Scottish Senate.
Dalriada
The year is 2030. Glasgow and Edinburgh have been merged and are known simply as 'Harthill'. After a second insolvency event in 2021 Rangers merged with Heart of Midlothian and play at an enlarged Falkirk stadium in the Northern Division of the European League 2.
Schiehallion
The year is 2030. Scotland has been independent since 2022. Little has changed because the new state and economy mimicked all of the attributes of the British regime and so the country remains riven with poverty, inequality and hierarchy, but a Saltire flies over Edinburgh Castle.
The Tweed
The year is 2030. Jim Monaghan is Culture Secretary and opens the Peoples Palace in Princes Street Gardens funded by the Edinburgh Festival Cultural Fund in front of a crowd of 200,000.
Shang-a-Lang
The year is 2030. After Irish reunification in 2022 and Scottish independence shortly after a pan-Celtic alliance is formed and Ireland, Scotland and Wales share diplomatic and cultural links and a renewable energy network.

In the Bunker
The year is 2030. No-one is president because politics has been restructured into a series of confederated regional assemblies and citizens govern by rotating lot. The Dissolution of Hierarchy Act was passed by the Peoples Council in 2025. The consequences of the Bioregional Revolution of 2028 are still being felt, in which all golf courses have been sequestrated as part of an urban agricultural programme and Scotland has become the soft-fruit capital of Europe.
Hit the North
The year is 2030. Ruth Davidson is President but rules from the House of Lords which has been expanded to have a northern chamber in Manchester. The Scottish Parliament was abolished in 2025. Military training is compulsory for under 18s. First Minister Carlaw attends the British Cabinet meetings on Tuesdays.
Skinflats
The year is 2030. JK Rowling is President after her conversion to Scottish independence. She has led a literary revival in the country and opened 500 new libraries.
Solaris
The year is 2030. The highlands have become the centre of a major European Space Port. Thurso to the lunar outpost of Mare Tranquilitatis takes three hours.