You're So Vain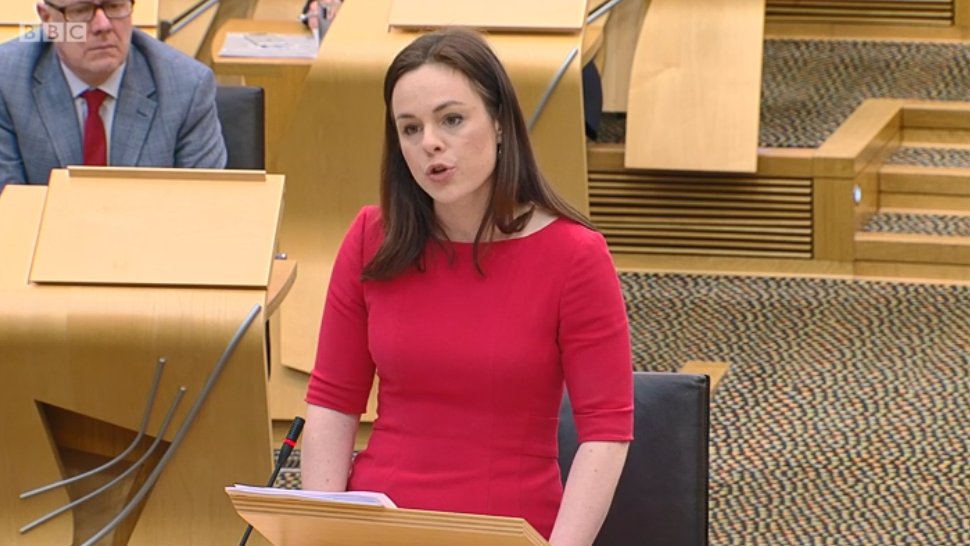 Despite a two-decade commitment to the principle, the SNP has, so far, failed to achieve gender balance among its elected representatives. There is a sense of a new commitment to the idea, however. Gender balance is customarily seen as an equality issue, and, of course, it is that. But it is helpful to reframe this as an effectiveness question as well. We need more women in leadership roles. We need younger candidates, and we need more ethnic minority MSPs and MPs, including more people born in England who have chosen to live in Scotland. This is a time when the SNP needs a renewal. There is no shortage of talent among younger members. Perhaps all of these questions can be addressed together. While this article is specifically about the SNP and its processes, there could be lessons for opposition parties, too.
Background
Currently the focus for the SNP has turned to the 2021 Scottish Parliament elections. There is a possibility that this contest may also become a surrogate Indyref, or something like it, so it's important we do well. A NEC-backed resolution at last October's Annual Conference called for all constituency candidates to be in place by 'Spring 2020', and the Party has just fired the starting gun in this process. Conference resolved to 'aim for 50/50 gender balanced representation' using all female lists where an existing MSP is standing down, and 'zipping' the regional lists. At first glance this seems worthy, but perhaps also a bit timid. We might 'aim for 50/50' and still make no actual difference. And, anyway, would it be disastrous if women outnumbered men for a change? (Spoiler alert: it wouldn't! In Finland, all the major party leaders are female, and 12 of the 19 cabinet portfolios are held by women mainly under the age of 40. They seem to be doing fine).
At the Holyrood election in 1999, the SNP returned 35 MSPs, mostly on the 'additional member list'. Some 43% were women and the average age of all SNP MSPs was 46. In 2020, there are 61 SNP MSPs (note: two less than in 2016). Now, women still count only 43% but the average age (of male and female MSPs) has risen to 54. In these two decades, while the shift towards gender equity has been, at best, marginal, the age of MSPs has increased significantly. At present, only one of our MSPs is under the age of 30. (Although it took place after the 2019 National Conference decision on gender balance, the selection process for Westminster resulted in only one third of SNP MPs being female, and only two under the age of 30).
The SNP has been in government for over 12 years now, and there are signs of entitlement and privilege among some longer serving members, notably male members, which could prove a huge drawback for the Party in the next few years. Natural political gravity is taking its toll. There are hints of the last few months of the John Major era with only the hapless and fractured opposition at Holyrood standing between the SNP and a period out of government.
The Selection Process
It is necessary to say just a little about how the SNP selects its parliamentary candidates. The process is not well understood by the Party's large membership. Potential candidates are assessed ('vetted') by HQ after they apply to join the 'rolling list' of candidates. Theoretically you can apply at any time, but in practice there are peaks and troughs which relate to the Holyrood and Westminster electoral cycles. For those lucky enough to be considered, assessment involves a day of workshops and an interview. (Some potential candidates don't make it that far, being filtered out on a basis of references, or possibly being 'red-lighted' by a more powerful rival).
Approved candidates are then able to seek a constituency nomination, and, if there is a contest, all party members in that constituency get to vote in an online ballot. This part of the process is overseen by Constituency Associations. There are some drawbacks in all this.
It is commonly held that we will improve the quality of our representatives by increasing the proportion of women leaders. Hence the proposal for all-female lists in event of an MSP retiring. But it is also true that if we increase the standard and quality of our candidates and leaders, then the proportion of women will rise automatically. Let's look at the evidence.
Confidence vs Competence
Gender imbalance in leadership roles is all but universal, historically favouring males. It transcends national boundaries and crosses many disciplines. So, male dominance is commonplace in industry and professions as well as politics. Tomas Chamorro-Premuzic, an Argentinian psychologist now working in the USA and London, has an interest in this debate. His recent very readable book "Why do so many incompetent men become leaders? (and how to fix it)" addresses this headline question in a concise 200 pages.
The dust-cover introduction reads:
"Marshalling decades of rigorous research, Chamorro-Premuzic points out that although men make up a majority of leaders, they underperform when compared to female leaders. In fact, most organisations equate leadership potential with a handful of destructive personality traits, like overconfidence and narcissism. In other words, these traits may help someone get selected for a leadership role, but they backfire once the person has the job. When competent women – and men who don't fit the stereotype – are unfairly overlooked, we all suffer the consequences. The result is a deeply flawed system that rewards arrogance rather than humility, and loudness rather than wisdom."
(The work is erudite, but accessible and, at times, entertaining. Reporting the 2005 research of the eminent psychologist Janet Shelby-Hyde of Wisconsin University, researching gender difference on huge data sets, Chamorro-Premuzic reports that negligible differences are found in IQ between males and females. On the other hand "in 22% of cases, men and women differed: men can throw an object further and faster than women can, men tend to masturbate more frequently – or at least they are more inclined to report it – and men tend to have a more positive view of casual sex.")
In explaining 'why most leaders are inept', we read:
"We have created unspoken stereotypes of leaders as people – usually men – who seem oblivious to their weaknesses. And we have great tolerance for people – again, usually men – who are not as talented as they think". In the 'difference between competence and confidence', this dichotomy is expressed as "competence is how good you are at something; confidence is how good you think you are at something". And again: "Imagine that you are getting a root canal, and the dentist is coming toward your mouth with the drill. Would you rather that he or she was lacking in confidence, or competence?"
How much does this matter in a political party? Chamorro-Premuzic lists some catastrophic leadership mistakes which have derived from overconfident decisions, including Napoleon's march on Moscow, John F Kennedy's Bay of Pigs invasion, and the Vietnam War, concluding: "by the same token, overconfident leaders routinely put themselves forward for tasks for which they are not qualified or equipped, and their lack of competence seriously handicaps the performance – and morale – of their teams".
Spotting narcissism at work
So what do we need to know about negative psychological traits? Narcissism is 40% more prevalent in men compared to women. And several times more prevalent in leaders than in the general population. You will recognise these people. You may have worked with some.
"Firstly, narcissism involves an unrealistic sense of grandiosity and superiority, manifested in the form of vanity, self-admiration, and delusion of talent. Second, narcissists tend to be self-centred. They are less interested in others and have deficits in empathy, the ability to feel what they are feeling. For this reason, narcissists are rarely found displaying any genuine consideration for people other than themselves. Thirdly, narcissists enjoy a high sense of entitlement, commonly behaving as if they deserve certain privileges or enjoy higher status than their peers enjoy". Rules are there to be broken: Party rules, GDPR, expenses claims, marriage vows, whatever, these don't apply to the narcissist. Recently, several studies have shown that you can detect narcissism from a person's digital footprint. For example, sexier, more attractive, self-promoting Facebook pictures, . . . . all suggest narcissism".
Again: "Whereas a good leader gets along with team members and peers to help them get ahead of competing teams and organisations, a narcissistic leader gets ahead within his own team. Such a leader becomes a lone wolf at best and a parasite at worst'. Narcissists are significantly more prone to counter-productive and antisocial work behaviours, such as claiming credit for other people's work, bullying, gaslighting, fraud, white-collar crime and harassment, including sexual harassment. And, given the contagious nature of these toxic traits, their teams and organisations are more likely to engage in these unethical and destructive activities as well.
Emotional Intelligence
Arguably the flip side of narcissism is Emotional Intelligence (EQ), a term coined by Yale's Peter Salovey in 1990. Now there is a vast body of research on the topic. EQ strongly predicts people's resilience and tolerance to stress, and enables three important leadership competencies: transformational leadership, personal effectiveness and self-awareness. EQ is strongly associated with empathy, the ability to know what other people are feeling and thinking. Empathic leaders have the ability to see problems from other people's perspectives, making them less self-centred and more flexible in problem solving. Here's the thing, and it's not really a surprise: women tend to have higher EQ than men. Select your leaders from candidates with higher EQ, and you will have a better group of leaders. You will also have more women.
What should we do?
Some cultures venerate older people, but this is not an obvious feature of modern Scottish society. People can gain wisdom and valuable experience with time. There are clearly some older SNP MSPs (especially those with a ministerial record) who approach being indispensable to the Party. Negative traits can also increase with time, however. It is not hard to spot the representative whose aura of entitlement has burgeoned over the years. Some exude a sense of superiority, and are clearly wedded to the healthy salary and to the prospect of a fat pension. The latter group may not be the best we have available. They are mostly men. When the SNP started winning seats in serious numbers, for example in the Holyrood election of 1999, I don't ever recall any party activists saying: "Isn't that great! A few guys will now have a job for life!"
We know a fair bit about the population that favours Independence most strongly. They are young. Almost 75% of voters under the age of 30 support Independence. A higher proportion of young people have also fallen off the voters roll in the last few years, and we know young people are less likely to vote. So why are we putting up so many older males "just because they are there"? Fortunately, there is some low hanging fruit, and where SNP HQ has information on sitting MSPs which threatens their suitability to represent the Party, it should not be ignored. What else are the 'men in grey suits' for?
Conclusion
After 12 years as the natural party of government in Scotland and with a potential Independence Referendum on the cards, the quality of our elected representatives is crucially important, and a period of renewal is called for. For a party which has its greatest support among voters under the age of 30, and recognises a challenge in appealing to female voters, it is counter-intuitive, maybe catastrophically so, to stick with a slate dominated by greying older males, including some potential 'tabloid time-bombs'.
The SNP should put up the best candidates it can find. SNP members, and the wider Independence Movement deserve the finest available representatives, and are surely entitled to some degree of sanctimony as we choose them. We should look particularly to women and to younger people. It's time. After the Independent Labour Party (ILP) won its 1922 landslide in Glasgow in 1922, John Wheatley addressed his jubilant supporters, saying "In all things we will abjure vanity and self-aggrandizement, recognising that we are the humble servants of the people and that our only righteous purpose is to promote the welfare of our fellow citizens and the well-being of all mankind." How our hopefuls rate on the 'humble servants of the people' scale is a legitimate question – and, at times, a legitimate concern.
The Party, centrally, is acting in good faith in addressing candidate selection issues, but needs to do some heavy lifting. De-selection of a sitting MSP at constituency level can't be done without serious adverse publicity for the Party. So, here's my take home points for selection panels at HQ and for Constituency Associations faced with choices:
Focus on the quality of applicants and the proportion of women selected will increase.
Don't confuse confidence with competence.
The aspirations of serving representatives and the needs of the movement can be strikingly divergent, and we should favour the latter.
For the good of the movement at this critical juncture, serving MPs/MSPs should face the same process and be subject to the same criteria as new applicants.
Too many self-important, grey-haired men are an electoral turn-off.
Recognise obvious 'red flags' and take appropriate action.
Competing interests: None. Malcolm Kerr joined the SNP in 1967, successfully passed candidate selection in 1999 and 2015, is currently Constituency Organiser in Cunninghame North, and has no personal ambitions in politics.
Address for correspondence: tuathair@aol.com