On the Buses – the SNP and the Greens Budget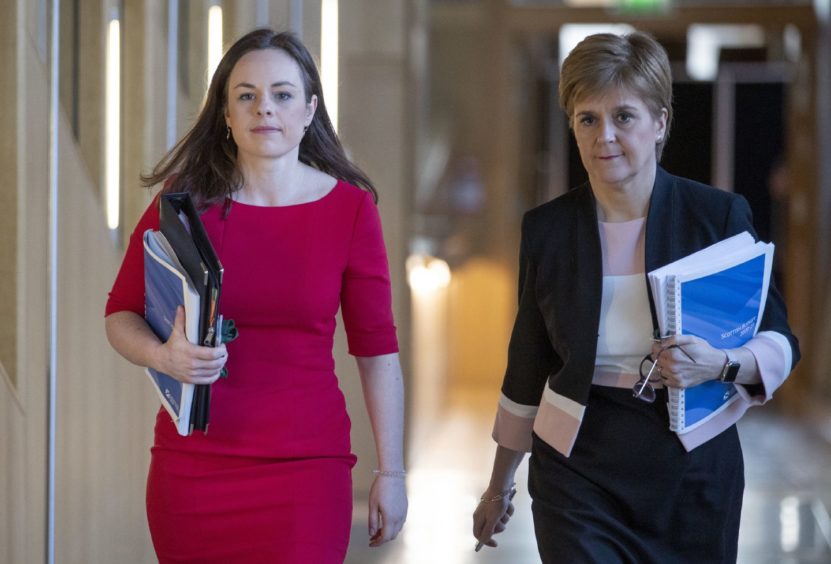 NOT MISSING THE BUS – SCOTTISH BUDGET MARK II
"…the SNP government has to find support across the aisle if it is to secure a majority to get the budget passed. That could have been baked in early by offering something more inspirational on climate change. Say, free bus fares for young people. That could have brought on board Labour and the Greens and played well in the country. I'm still flummoxed why Nicola's team seems reluctant to go in this direction. True we got a scatter of new green projects, but I fear the impact will be lost in the crush. An extra £5m for electric police cars is minor compared to turning the younger generation on to public transport so they lean not to need cars in the first place".
But let's not moan. This is progress. It adds to the list of services and goods which the SNP Government has de-commodified over the past 13 years, including medical prescriptions, tuition fees and (with a bit of a shove from the other parties) sanitary products.
This de-coupling of access to basic life-enhancing goods and services from the market (i.e. rationing by access to income) is the road to genuine socialism. I left the Labour Party when Gordon Brown abandoned such universal provision, opting instead for bogus "welfare targeting" – a form of rationing which, as well as robbing the poor of their dignity, is always the first thing cut in a state austerity drive.
That said, we need to be realistic about what is gained from provision of free bus travel for the young.  There is evidence from experiments in other countries that the initial result is to shift young people away from walking or cycling to school rather than persuading parents to reduce morning car journeys.  The real gain is in empowering young people with freedom of movement and inculcating a culture of using public transport – good things in themselves.
However, free public transport for everyone – which I support – does not automatically reduce car journeys per se.  The key issue is the extent and efficiency of the bus network, and the ability of the bus provider to update routes constantly, to match shifting population location.  Otherwise people revert to using their car for reasons of convenience.  Conclusion: the quality of the public transport system is as important as the price of a bus fare.
RABBITS FROM HATS: WHERE DID THE NEW CASH COME FROM?
In her original budget presentation to the Scottish Parliament, Kate Forbes swore blind there was no spare cash, and that the other political parties would have to offer cuts if they were demanding a shift in spending to other priorities.  Of course, nobody believed this and (also of course) they were right.
Where has the extra cash come from?  First, there's been a recalculation of likely Barnett consequentials from the upcoming Westminster Budget – plus some jiggery-pokery with the forecast underspend in 2019/20.  The cynic in me thinks these permissible accounting fiddles were being held in reserve all along.
There's another £50m from "reprofiling" the Non-Domestic Rates pool. This is Mekon-speak for bringing anticipated Non-Domestic Rate income forward into 2020/21.  That could leave a gap in later years.  But such annual shifting of funny money is normal.  It's a form of fiscal "keepie-uppie" that depends on not dropping the ball from one year to the next.
Finally, there is new "anticipated income from the Fossil Fuel Levy".  No one seems to know what this is about.  Answers on a post card, please!
COST BENEFIT GAMES
Surprisingly, the Greens have accepted all these new budget numbers and abandoned their demand for the Scottish Government to scrap its £3bn plan to dual the A9 between Perth and Inverness, as a budgetary quid pro quo.  Of course, this £3bn is capital spend rather than revenue, so you can't shift one for the other. But £3bn is a lot of dosh and could be better used in de-carbonising existing housing stock, putting in district heating and providing new social homes.
The SNP Government continues to argue the A9 dualling makes economic sense as the costed gains in reduced congestion outweigh the environmental losses. However, if you take a peek at the cost benefit numbers done by the SNP Government's consultants, the A9 project only meets the official investment guidelines after you add in a cost calculation for the reduced anxiety caused to motorists by having dawdle along behind caravans, as they make their way north.
To be precise, the value of removing driver frustration is assessed as £430 million – £86 million more than the value given to collision reduction. Once the value assigned to removing driver frustration is added, the project is predicted to return £1.12 for every pound spent by the Scottish Government.
However, these bogus calculations on driver frustration depend on adding up those costed swear words and finger gestures over fully 60 years! That is statistical nonsense.  For in 60 years, anyone still driving to Inverness in a single car will letting a robot do the driving.  There are not six decades of driver frustration left, even if you don't dual the road. Driverless cars will ensure frustrations will be a thing of the past, when it comes to safety, speed and overtaking conducted via AI.
Conclusion: the cost efficiency calculations used to justify the A9 dualling are mince.  The Greens should have stuck to their guns and had the cash shifted to a genuine climate change projects.