Breaking Bad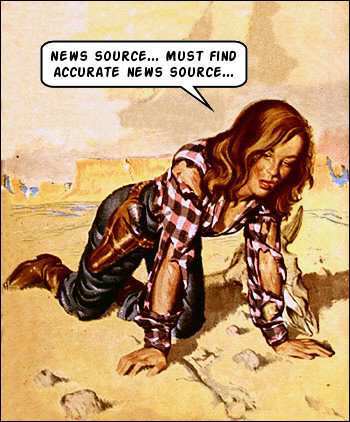 In light of the publication of the Scottish Press Awards Shortlist 2020 (an annual exercise in mutual back-slapping for hacks) we're delighted to announce the first annual Worst Scottish Media Awards (The Bawbags).
The categories include: Worst TV Show, Worst Newspaper, Worst Radio Programme, Worst Editorial Judgement, Worst Columnist, Worst single Column in the last year, Worst Blog, Worst Radio Station, Worst Sports Reporter, Worst Magazine, Worst Twitter account, Worst Business Journalist and Worst Journalist of the Year.
The awards are a celebration of the very worst in Scottish press print journalism and broadcast media, but there is room for UK and international examples if they are truly dire.
Who has reached new depths of ineptitude? Who delivers a truly terrible production week in week out? Who indulges in churnalism, clickbait, fake news and chumocracy? Who's been embedded too long?
Your nominations please by Friday 20 March.
Email us here or DM on Twitter your suggestions.
The longlist will be updated daily.
Longlist for 2020:
Worst TV Show
The Andrew Neil Show
BBC Question Time
Good Morning Britain
Worst Newspaper
The Scottish Sun
The Daily Mail
Worst Radio Programme
Call Kaye, BBC Radio Scotland
Worst Editorial Judgement
Neil Mackay
Alison Fuller Pedley
Brendan O'Neill
Fraser Nelson
Rob Burley
Iain Martin
Mandy Rhodes
Worst Columnist
Iain Macwhirter
Stephen Daisley
Brian Beacom
Brendan O'Neill
Worst single Column in the last year
Stuart Waiton
Brian Beacom
Craig Murray
Worst Blog
Craig Murray
Wings over Scotland
Guido Fawkes
Barrhead Boy
UniversalCreditSuffercom
These Islands

Worst Radio Station
BBC Radio Scotland

Worst Sports Reporter
Keith Jackson
Worst Magazine
The Spectator
Spiked
Worst Twitter account
Dan Hodges
Piers Morgan
Duncan Hothersall
Stuart Campbell
Tom Gallagher
Alex Tiffin @RespectIsVital
Kevin Hague @kevverage
Worst Business Journalist
Worst Journalist of the Year
Laura Kuenssberg
Robert Peston