Cancelled Festival is an Opportunity for Edinburgh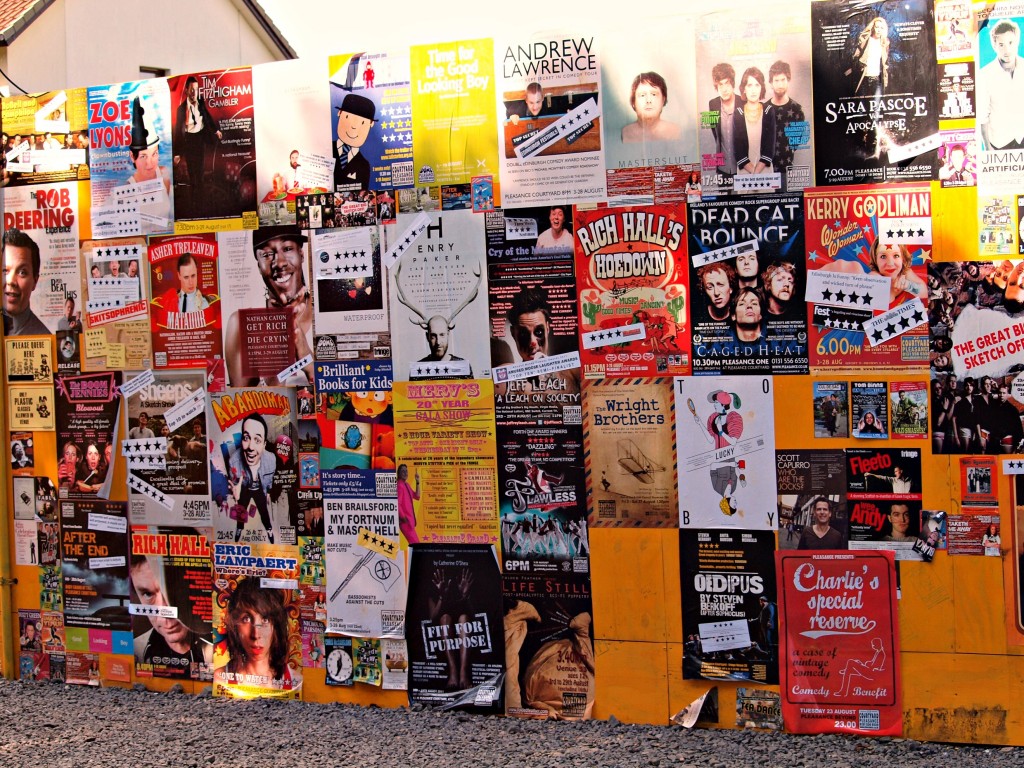 After much prevarication Edinburgh's five August festivals have been cancelled. A statement read:
"For the first time in over 70 years, the five festivals that transform Edinburgh into the world's leading cultural destination every August are not going ahead this year due to concerns around the Covid-19 pandemic. Edinburgh Art Festival, The Edinburgh Festival Fringe, Edinburgh International Book Festival, Edinburgh International Festival and The Royal Edinburgh Military Tattoo are not happening as planned in 2020."
Fergus Linehan, Festival Director, Edinburgh International Festival,
"We are hugely disappointed to announce this cancellation but given the current outlook we believe it is the correct decision. We recognise that Edinburgh's festivals play a very important role in the cultural, social and economic lives of our city and country, and this decision has not been taken lightly. Our thoughts are with all the country's key workers and we hope that we can celebrate your heroic efforts when this awful pandemic has passed.
"The Edinburgh International Festival was born out of adversity – an urgent need to reconnect and rebuild. The current crisis presents all at the Festival with a similar sense of urgency. Work begins straight away on a 2021 Festival season that will boost both our spirits and our economy.
"As we observe our essential social distancing we can, I hope, look forward to being back together soon: sharing brilliant music, theatre, dance, literature and art from the greatest creative minds of our time. Until then, thank you for all your good wishes and keep safe in the coming months." 
Shona McCarthy, Chief Executive, Edinburgh Festival Fringe Society said:
"It's heart-breaking that the Fringe and our sister August festivals will not take place as planned this summer. However, having taken advice and considered all the options, we collectively believe this is the only appropriate response. 
"The safety of participants, audiences, local residents and indeed everyone connected to our festivals will always come first. Our thoughts today are with the doctors, nurses, health and social care professionals on the front line, as well as all those affected by this dreadful pandemic. Our sympathies too are with the thousands of artists and participants directly affected by today's decision – we will do everything we can to support you over the coming months." 
This is obviously the right decision and provides a great opportunity for a major re-think of the event. But it also raises questions about what can and can't 'go online'.
Author readings and Q&As maybe could, and potentially have bigger audiences. Margaret Atwood even famously pioneered a remote book signing called. LongPen. It could mean a welcome return for written poetry as a welcome re-balance away from the obsession with performance.
Theatre is essentially a live experience. Much of what is good about the festival (any festival) is that you are in a space experiencing something live and un-mediated. It is a shared crowd experience. This is what is good about it.  When we talk about how to innovate and adapt to this crisis we should be careful not to lose that. What no-body in the world needs is more screen time.
Resisting Normalcy
Like almost everything we are experiencing the virus is making us appreciate what we can't have, whether that's proximity, intimacy or fusilli. But in this appreciation what we should avoid at all costs is the urge to bounce back to 'normal'.
This is the opportunity not just to appreciate art and culture, live music and performance but also ask who the festival is for and how it is organised.
Other opportunities and questions emerge in this crisis too. To what extent is Edinburgh a rentier economy and who benefits from this? How can you diversify the economy away from the over-reliance on tourism?
With the Air BnB sector collapsing and air travel limited this is the opportunity to re-think how and why we travel and how we structure and provide housing in this city and others.
For large parts of the city 'Normal' wasn't working.  This is a unique opportunity to change.