On Colonels, Lord-Lieutenants and Old Britain in Times of Crisis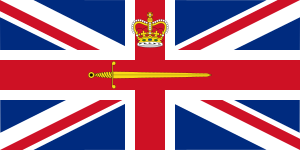 It's been a tough week for many, but some more than others. Semi-retired MSP, Colonel, Privy-Councillor and (remarkably) E-Politician of the year, Ruth Davidson blurted out the identity of the head of MI6.
We've all done it.
Now, with the country in crisis she is carrying out her important work, announcing to us all: "Delighted to see Sandy Manson appointed Lord-Lieutenant for Aberdeenshire. Such a warm, accomplished and thoroughly decent man. He'll be superb in the role."
Hurrah!

Manson we're told "… trained and qualified as a Chartered Accountant with Arthur Andersen in Edinburgh in 1985 and over the ensuing four years worked with the firm in London and Zurich before returning to Scotland. In 2007, he was appointed as Chief Executive of Johnston Carmichael. In August 2019, Sandy stepped down as Chief Executive and became Chairman of the firm. Sandy was appointed a member of the Council of the Institute of Chartered Accountants of Scotland in 2011 and elected President 2018/19."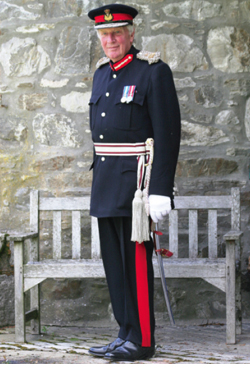 "In addition to this, his roles as a Deputy Lieutenant and Honorary Consul for the Netherlands, Sandy sat on various local charity fundraising committees and has personally supported a number of good causes and speaks at many business and social events."
He certainly sounds remarkable, but what IS a Lord-Lieutenant you ask from the ventilator queue?
Luckily the Colonel prods us towards this handy explainer which tells us: "The Lord-Lieutenant represents the Queen in Aberdeenshire and his prime duty is to uphold the dignity of the crown. The Lord-Lieutenant's role is non-political. He seeks to encourage a spirit of co-operation in the voluntary services and benevolent organisations and takes an active interest in the business, industrial and social life of Aberdeenshire."
"The office of Lord-Lieutenant is of military origin. Today, links are maintained by association with Volunteer Reserve Forces. They are also connected with other uniformed organisations such as the Fire, Police and Ambulance services and many local voluntary bodies, also The Cadet Forces and other youth organisations."
But this workload can't be achieved single-handedly. Luckily Sandy has a Vice Lord-Lieutenant for Aberdeenshire (who is The Most Hon the Marchioness of Aberdeen).
In addition the Lord-Lieutenant has NINETEEN Deputy Lieutenants (!):
The Most Hon the Marquess of Aberdeen DL
Mrs Nicola B Bradford DL
The Right Hon the Lord Forbes DL
Mr Douglas Fowlie DL
Mr Richard L O Fyffe DL
Mrs Jean Haslam DL
Rear Admiral Christopher Hockley CBE DL
Major Grenville Archer Irvine-Fortestcue DL
Mrs Fiona Kennedy Clark OBE DL
The Rev Kenneth MacKenzie DL
Miss Sarah Mackie DL
Mr Steven Mackison DL
Mr Alexander P Manson DL
Mrs Miranda McHardy DL
The Hon Mrs Katherine Nicolson DL
Mr Andrew Salvesen OBE DL
Mrs Clare Thorogood DL
Britain is riddled with this nonsense, filled with liggers, baubles and semi-feudal detritus. Most of it's just background noise as the circuit of Viscounts, Rear Admirals and Major Generals do their stuff. Normally the activities of some puce-faced retired accountant would be of no consequence but in times of crisis the Ruritanian state of Britain is striking.
It's also interesting to compare notes from the Scotland in Union data dump (2017) with the lists of the royal hangers-on and networks of patronage.
Ruth Davidson is surely just marking time before the inevitable brush of ermine, and nobody really minds if retired people want to play with hats and medals and swords from the British dressing-up box, but there is an actual state of emergency here. We could instead of this network have a genuinely useful contemporary network of people who's prime duty would not be to "uphold the dignity of the crown" but to support people in times like these.
Image former Lord-Lieutenant of Aberdeenshire, Mr James Ingleby