Peat & Diesel a' toirt buaidh mhòr air saoghal ceòl Gàidhealach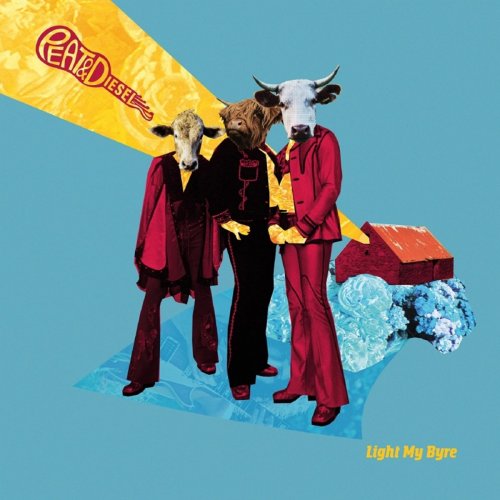 As BBC ALBA screen Peat & Diesel, That's the Way We Do It, Emma Felber reports for Bella.
It's Friday night in Clerkenwell, central London, back in a time when we could go to gigs. To the south, the towers of the Barbican frown toothily down at the Guildhall; to the west, red 63 buses sail to and from Kings Cross. In the basement of a small bar, ten minutes' walk from the Bank of England and a short Tube ride from Oxford Circus, eighty people are punching the air and bellowing in unison over the top of a buzzsaw guitar,
'I AM A COUNTRY BOY
I DON'T LIKE THE CITY
I'D RATHER BE AT HOME, WATCHING THE TELLY
THE COWS AND SHEEP ARE ON THE CROFT
AND I'M HIRING OUT MY GRANNY'S LOFT
TRYING TO FIND A WAY TO MAKE A LIVING'
Despite the shadow of the skyscrapers over our heads, it's not a lie. No-one who lives in this city likes it all the time. Here, tonight, we have come into town to be reminded of what it feels like to not be in the city at all; to be at home under an empty sky, after a day gathering sheep, gritting roads or changing B'n'B bedlinen, taking drugs with our friends out in the shed and then stumbling over the field back towards the lights of the house trying not to fall in the ditch.
Uilly, Innes and Boydie are the boys in the corner. Uilly with a peaceful smile no matter how hard he's drumming, Innes smoothly compering the show and playing accordion, and Boydie, who opens his unassuming mouth and belts out his songs with a gravelly yell. Small, quiet and watchful, he reminds me of my friend Hector, who is capable of one-handedly rolling, lighting and smoking a cigarette while steering an open boat through a Force 8 south-westerly, one hand on the outboard and a can of lager between his knees. They are Peat and Diesel, and this pub basement feels insultingly small compared to the Barrowlands, where they played a sold-out show earlier in the week.
The density of Highlanders in London is roughly the same as it is in some parts of the Highlands i.e. about four of us per square kilometre. To go to a Peat and Diesel gig is to feel surrounded by cousins. Three pints in half the place is shouting along to 'Lovely Stornoway' while the man beside me announces to no one in particular, 'Anyone who says this is folk music can fuck off. They can FUCK OFF!'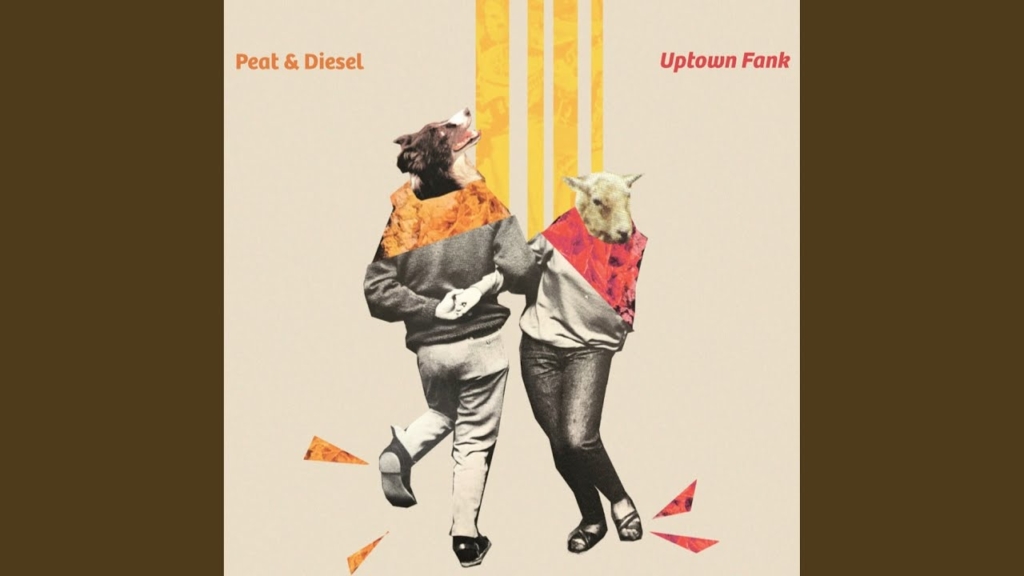 Emigrant Gaels are not strangers to loss and longing. Entire albums have been recorded of songs telling our story: Oh, How I Wish I Still Lived in that Place I Left. There are a lot of deaths in our canon, a lot of farewells and broken hearts and white sails setting off for America. Peat and Diesel cheerfully drive a tractor through that by singing about living and doing, with all the sweat, mud, dodgy characters and judgmental ministers left in. Likewise, by singing in a mix of Gaelic, Scots and English that most people can understand, they bring the canon – or the cànan – back down to earth and make it available to everyone. Never mind your hunters lost on the hill, or your love back in port while you are out on the high sea: if you grew up in the Highlands there can be no more relatable phrase in the world than 'there's bodachs and cailleachs all over the place and they're looking at me like I'm a disgrace'. I left twenty years ago, but that toe-curling feeling is as familiar as the shape of the islands on the horizon when I look out west from my mother's living room.
For those of us who have left, and those of us who have stayed and those of us who only just arrived; It turns out that what we collectively needed, as well as a tune that moved you, was a snapshot of lives we recognise, and value, sung about with affection but without sentimentality. These are not songs about missing an idealised homeland, or about the collective soul of the Gael (with a pride and revindication that can tiptoe queasily close to ethnonationalism.) Peat and Diesel put together a great riff with an accordion part and Boydie's Golden Virginia growl over the top, and tell stories of work, family, love and drinking that bring out the vitality, chaos and connection with a sparkling energy that comes from a steady warm heart, like a firework lit off a smouldering peat. Instead of the emptiness popularly thought to characterise the Highlands and Islands they tell of interconnectedness. The rolling wheel of favours, jobs, drunken sessions and tea at your Granny's, as well as the stifling surveillance of neighbours and church, goes by, driven by a bouncing 8-bar tune you could probably dance the Gay Gordons to if you wanted. In every original song, there is someone or something you recognise; an old crofter whose house is in an alarming state, a daft overexcited dog, a rusted Transit van held together with baler twine that still manages to bomb through the village fast enough to make your mum tut and shake her head.
Back in Clerkenwell, the band finish with 'Island', a song of commonality in difference. (By this time I have made twelve new friends from seven different islands). 'We'll feed the sheep and cut the peats until the day we die!', we roar up the ceiling of that little dark basement bar, all us civil servants, charity administrators, systems engineers and management consultants. We swell with the memory of oars and fleece and peats in our hands and salt water and whisky in our throats. We feel the weight of having chosen otherwise, of choosing streetlights and offices and trains, and we raise up our arms and throw it in the air together. It feels a lot lighter when it comes back down. We carry on dancing.