Agamben Vs Zizek: How their 'debate' reflects the social reality of Covid-19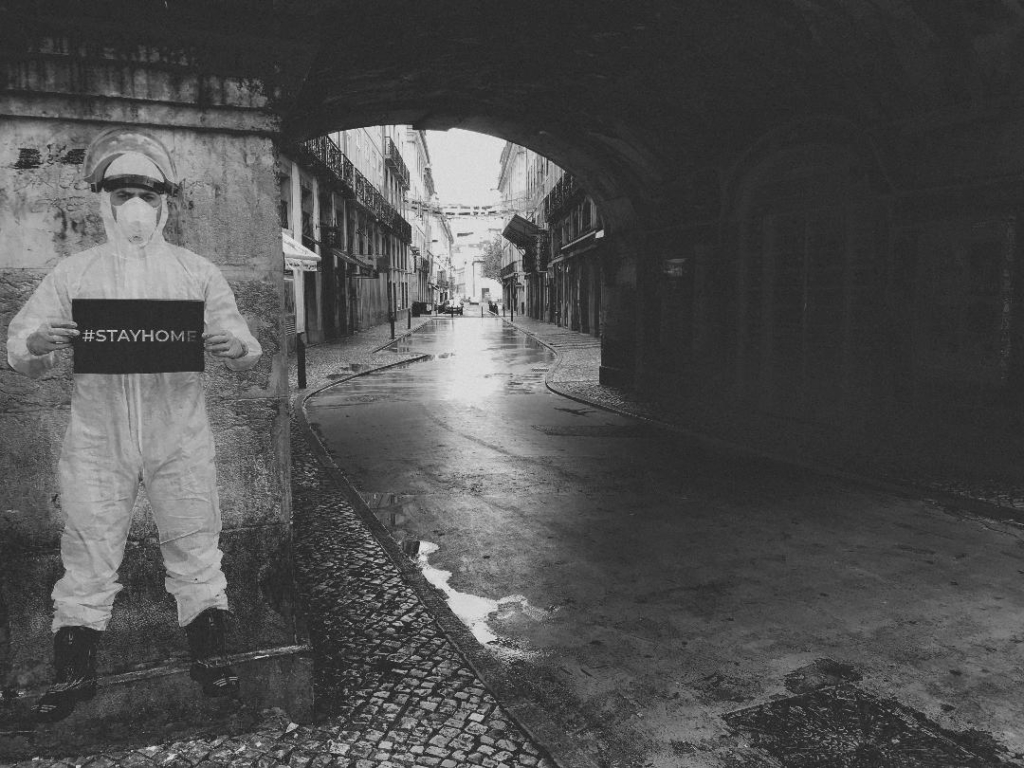 The pandemic crisis has affected various parts of the world in different ways and degrees. While a ''lockdown means very different things to different sectors and classes of people'', it does affect them all, irrespective of their political, social and economic positions. On one hand, public health physicians are concerned about the UK government's failure to implement community contact tracing; on the other, the outbreak of Covid-19 gives various global authorities the justifications they need to step up social surveillance. These new emerging states of power, under the shadow of the pandemic emergency might prove irreversible: previous examples include 9/11 in the United States or the state of emergency in France after the spate of terrorist attacks in 2015. As the NYT reported, China's AI surveillance gives the world a blueprint for how to build a digital totalitarian state.
The philosophical/sociological debate that arose in the past weeks between the Italian philosopher Giorgio Agamben and the Slovenian philosopher Slavoj Zizek offers some interesting perspectives on the topic of our social reality under the threat of Covid-19. Our society is coming closer than ever to the 'Orwellian' dystopia – an almost banal phrase, having been overused for its symbolic power – and this is the point of departure on which the two philosophers build their arguments. Their articles are structured in the form of a logical debate, although both positions can be used in a parallel way of understanding for the current crisis.
Agamben draws attention to "the state of fear, which in recent years has diffused into individual consciousnesses and which translates into a real need for states of collective panic, for which the epidemic once again offers the ideal pretext.''
Giorgio Agamben focuses on the lack of critical reflexes in times of crisis. However, his first publication was widely criticised for his comparison of the coronavirus to a 'common flu'. This rendered his own arguments logically fragile. Since then, he has further explained his position and grounded it in an urgent call addressed to society.
In a subsequent interview, he argues that for modern politics, biological life (or our right to exist) has always been a priority over quality of life (our right to have a good life). Our current socioeconomic systems are based on this prioritisation. He states that we are experiencing a "biopolitical crisis". One could connect this crisis to the collapse of the "human rights" frameworks in western capitalism which were supposed to safeguard our right to live rather than simply to exist. Examples of the tendency to prioritise "bare life" over quality of life abound, and can be found from the prison system, to the structure of the economic systems, to simple bioethical matters such as the issue of abortion.
The Italian philosopher continues by using Italy as an example of such a reality: ''fear causes many things to appear that one pretends not to see. The first thing is that our society no longer believes in anything other than naked life. It is evident to me that Italians are willing to sacrifice practically everything, normal living conditions, social relations, work, even friendships, affections, and political and religious convictions, in the face of the danger of contamination.''
In response to Agamben, the Slovenian philosopher Slavoj Zizek published a critique of his positions on the 16th of March.
Zizek points out that "Agamben's reaction is the extreme form of a widespread Leftist stance of reading the "exaggerated panic" caused by the spread of the virus as a mixture of power exercise of social control and elements of outright racism ("blame nature or China"). However, such a social interpretation doesn't make the reality of the threat disappear.''
The problem with Agamben's position on the rise of state surveillance under Covid-19 is that the explanatory potential of his arguments is seriously limited by the uncritical acceptance of the alternative scenario's validity. To simplify somewhat, Agamben fails to keep a well-balanced analysis and to propose a realistic, immediately applicable alternative response. His critique over the public's acceptance/ submission to the current measures of surveillance is disproportionate to our real capacity for simultaneous responsive activity and protection. Time is running. Even being able to observe, analyse, and challenge state policies is currently a privilege. The medical staff putting their lives at constant risk are the first to suffer due to an already problematic financial system. Blindly disobeying the state won't offer them more hospital equipment but keeping an eye on the situation will secure our future.
Moreover, there is the problem of ''rigid radicalism'' as Bella Caledonia mentioned in its recent article: "[…] its not just the right that is caught in an ideological straightjacket. The left is guilty of it too. As carla bergman and Nick Montgomery describe in 'Joyful Militancy' ''[…]A major force that has contributed to rigid radicalism is rigid ideology, and its tendency to generate certainties and fixed answers that close off the potential for experimentation.''
Zizek continues by attempting to answer his own question: ''Does this reality compel us to effectively curtail our freedoms? Quarantines and similar measures, of course, limit our freedom, and new Assanges are needed here to bring out their possible misuses. But the threat of viral infection also gave a tremendous boost to new forms of local and global solidarity, plus it made clear the need for control over power itself. People are right to hold state power responsible. […] We need a different and more nuanced vocabulary of intervention."What I fear today more than the measures applied by China (and Italy and…) is that they apply these measures in a way that will not work to contain the epidemic, while authorities will manipulate and conceal the true data."
These past weeks, we witnessed radical changes to our normal lives such as the provision of shelter for the homeless, a rise of state funding/benefits, and people working from home. Yet, it takes a massive threat to the survival of the neo-liberal economy to be forced in adopting new coping mechanisms to protect 'some' of its own cogwheels. For the rest of them,''the speeches from podiums have suggested that a certain amount of brutal death is a reasonable price for other people to pay to protect the current financial system."
Nevertheless, the pandemic crisis has the potential to become a deep socialistic process. When you acknowledge that your own health is dependant on the health of the other, you are obligated to trust and accept everyone else as equally important. People should stay inside their homes, if they have one, not out of personal, but out of collective responsibility. The decimation of public health systems in the name of neoliberalism has made this collective responsibility a requirement. In terms of radical responses, social movements currently do not seem to have the necessary infrastructures and power to provide substantial alternative solution. However, we should keep an open mind to the future but also to the present. We should use our privilege as 'observers' to support those actively participating in the frontlines of the crisis. Finally, we need to pay attention to the socio-political changes that occur in the current context. It is very likely that even if we don't fall victims to the widespread global threat to our health, we might end up as circumstantial victims to a global assault on our liberties.