Dystopian Banality and the New Interior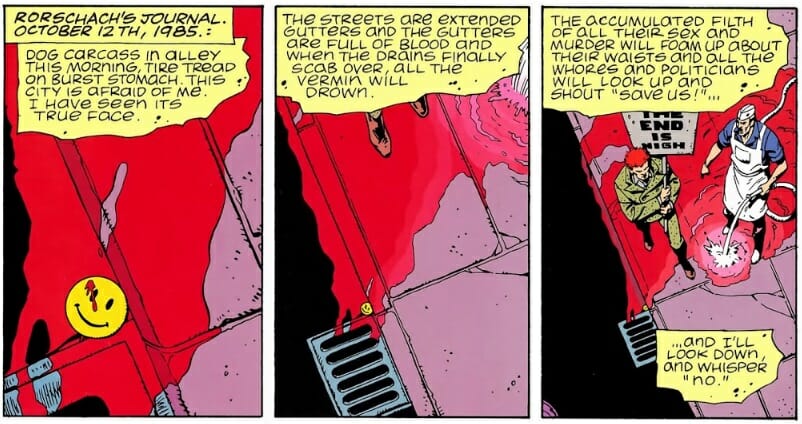 Immersed in the banality of it all I veer between my inner Delia and my inner Rorschach. One minute I'm mastering my Cauliflower and Broccoli Gratin (serves 4), the next I'm muttering a monologue about wiping the streets clean of vermin.
I. Can't. Stop. Making. Shepherds. Pie.
Sometimes it feels like Slobdown, sometimes it feels like Sortdown. If only I'd listened to Marie Kondo. But then if my flat was a tribute to Zen minimalism what would there be left to do?
It's difficult to know what's going on. Lockdown trends and memes are difficult to track. Is this mass ornithology a real thing? Am I really noticing more birdsong or was that just a tweet I've absorbed and mistake for an actual experience?
In Little Parishes of Sky Richard Smyth looks at how our 'territory' has reduced to eyeshot or what we can see out the window. For many people their 'parish' has been reduced to their living room or their kitchen.
In the new Interior World ornithology is competing with voyeurism. We are all James Stewart and Grace Kelly in Rear Window  – "What people ought to do is get outside their own house and look in for a change" says Stella at one point (and now we have no option).
Looking Out and Looking In.
The problem with all of the potential and positives in this new world is that it's not voluntary. There's no doubt this is a space for self-reflection, but it's not one we've chosen.  Real social change should be intentional and democratic. This is forced and chaotic. As a friend explained: "there's a difference between fasting and starving". This makes the outcomes and consequences more random and difficult to navigate or steer.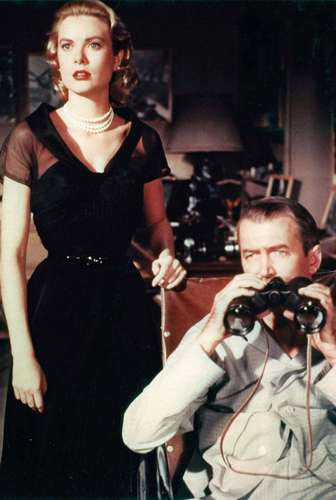 This new interior is familiar to some and hostile territory for others.
Researchers are looking for insights by studying the experiences of people who have been held captive for years and learning lessons from how they coped and managed.
But experience varies massively.
Some people are living with stress, illness and isolation.
But for others the hardest thing they are enduring is the extreme scarcity of strong white bread flour.
This moment seems to melt between the dreadful and the banal. Boredom and terror gently blend. We thought dystopia would be like The Road or The Walking Dead, but its more like Ambridge.
Social Media boffins tell us usage and engagement rates of TikTok and Instagram's live videos have gone through the roof during the lockdown. Masses of new content and views are being generated by users responding to a barrage of hashtags: #workfromhome, #homefitness, #plankchallenge, #TikTokchef.
We're neatly divided into demographic platforms that cross geography and gender. Apps are a new social class. The new stratification is generational: Snapchat, TikTok, Instagram, Facebook and Twitter hosting neatly distinct ages and outlooks. Maybe this is what we need to do, 'socialise' in our mini-tribes [gym bunnies and yoga masters on IG, angry wonks on Twitter]? But it feels like we lack a collective shared space – and awkward encounters at ASDA don't count.
And maybe the more important distinction is not between different platforms, it's the digital divide between those who don't have access to any of them because they don't have the skills to use them or the money to pay for them.
Responses to what we're going through vary, and it seems to have shifted. For the first two weeks there seemed to be a lull as people were taking it all in and learning the new rules. Now people seem to have bounced back to their default settings and patterns of behaviour.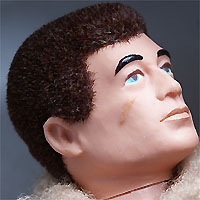 Sports radio broadcasting goes on as if nothings changed at all, super-served male audiences continue to be super-served. Men listening to Men talking to Men about Men playing football (even though nobody's playing football). How long this can go on before somebody thinks of changing the schedule is anyone's guess. While lots of people are measuring the scale of the economic crash to come, and some are anticipating the death of capitalism/and/or human civilisation others are wondering about Partick Thistle's response to the latest SPFL statement.
Politically people are also reverting to type. The comfort of re-kindling old feuds or retreating to familiar one-dimensional arguments as the world falls apart is obvious. But I'm not sure how viable it is to retain deeply entrenched positions as this unfolds. Can your dead-certainty really be Absolutely the Right Position when everything's completely changed? How is that possible?  Thinking or re-thinking where we are is also more difficult because we're isolated. Thinking is a generative collective task, so we're struggling to make sense of all of this and likely to just "churn" our old thoughts and clap whoever confirms them back to us.
Working from home is difficult. I find myself restless and have difficulty focusing. The constant stream of news is disorienting. In trying to understand things I seem to zoom in and out of perspective from the global to the hyper-domestic. Yesterday I found myself trying to read an epidemiology report about the contrasting responses to covid between Sweden and Norway while trying to locate Action Man's lost shoe from under the sofa. A Skype call competes with blasts from the Xbox.  It's quiet but it's not peaceful. Energy levels and moods swing. Learning to be calm with this rather than immerse yourself in endless frantic activity and reading is difficult.
Amanda Janoo and Gemma Bone Dodds have called it
The Great Pause.
They argue: "When you hear policy markers fearing a recession, this means they are fearing that GDP will fall for at least two consecutive quarters. As the economist Frances Coppola has
argued
, "recession is the wrong word, because it implies this is bad. Better to call it 'protective contraction'. We need a huge drop in GDP. If we learn one thing in all of this, it is that
we are the economy.
As we take a moment to stand still, the economy equally becomes more still. Our tendency to move, gather and work together are fundamental drivers of the economy. As millions stay at home to protect themselves and others, the economy will contract. Doing anything other than reducing economic activity right now would be putting our collective wellbeing in danger. GDP will drop during this time, and that's okay."
Collectively and individually that's a really difficult message to absorb, but it seems right.
'Do nothing' is a hard sell when people are scared. But
our everyday incomprehension is fertile ground for the political madness we are seeing as conspiracy theories flourish and coarse through the veins of social media. They are everywhere as Trumpism and paranoia swirls across the Atlantic. From Pizzagate and Soros we now have 5G and Epstein, wildly complex and stupid theories are getting free reign as faith in decency in public office crumbles. 
This may really be a moment to take a moment to stand still, come offline and stop being so frantic.