Gaslighting the Virus
According to Channel 4 News Mary Agyeiwaa Agyapong, a heavily pregnant nurse who had tested positive for Covid-19 has died. Mary Agyeiwaa Agyapong, 28, underwent an emergency caesarean to deliver and save her baby daughter who has survived.
This tragic news combines with the grim overall picture that Britain now has the honour of having the highest daily coronavirus death toll of any country in Europe.
A quietly terrified populace is so far being compliant to the public health demands being made of it, but I'm not sure how long that will last as confidence in those nominally in power seeps away as the death-toll mounts and the scale of their incompetence is realised.
But those people calling for a 'public inquiry' are living in another era.
Britain has a long list of public inquiries for shambolic mishandling, corruption, scandals and botched police operations. They follow a familiar pattern: appoint some trusted grandee; take years if not decades to conclude; astronomical cost to the public purse; the result is almost always nothing really happens apart from some modest tweaking of some innocuous legislation. It's the British way. So that's the last thing we need.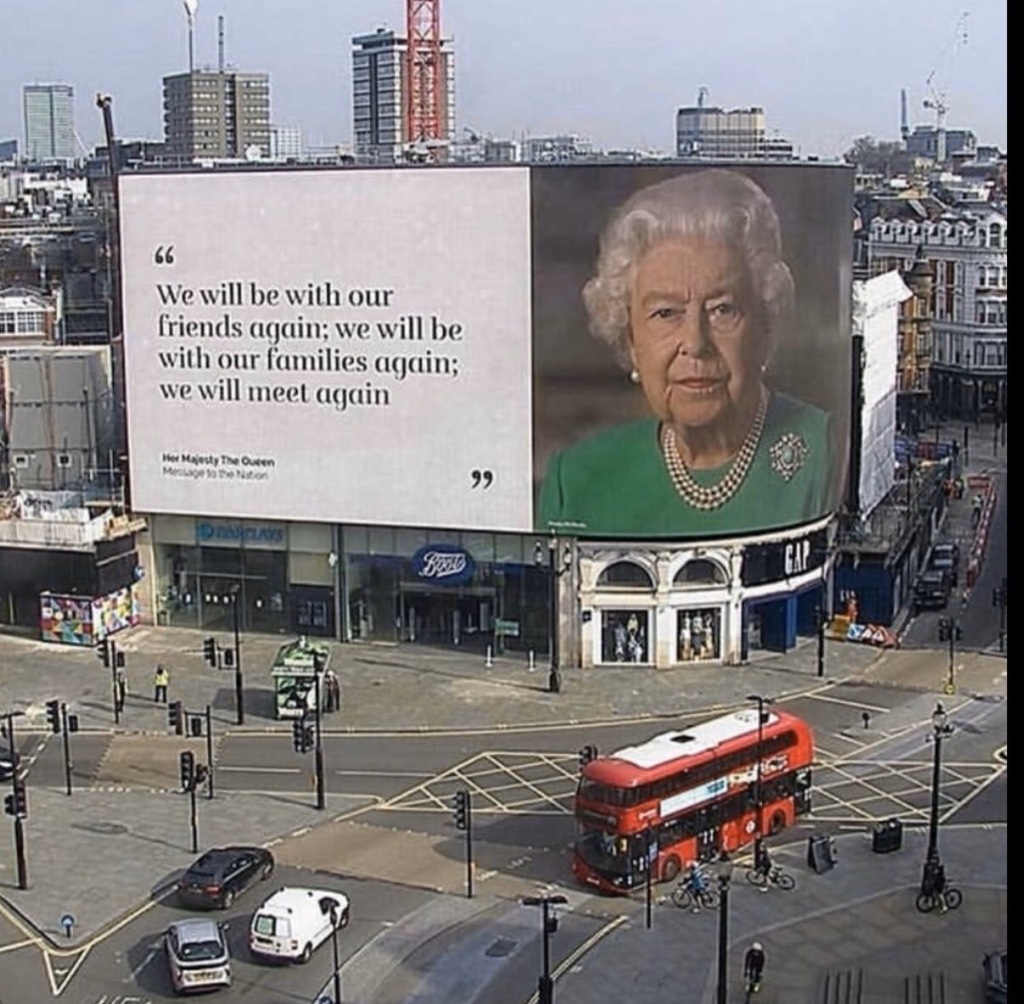 As the total number of coronavirus deaths hit 8958 we're being asked to Sing For the Queen. Ben Fogle – an early experiment from the petri-dish of reality tv – who seems to have been elevated by the dark recesses of British popular culture into some figure of substance writes: "It's the Queens birthday next Tuesday. Let's throw her a surprise. At 9am 21st April, we are calling on the whole country to sing Happy Birthday from our windows and doorsteps. Let our song bring good cheer not just to Her Majesty but to the whole nation #singforthequeen".
We're literally living with death and disease stalking the land and the default anglo-normative response is to sing for the fucking Queen. Not only that but the not-so-subtle Vera Lynn and World War 2 references are shoe-horned into your consciousness. The result is to reinforce deference and hierarchy and to sidestep openness, transparency and accountability. The ancien regime responds to every crisis, however severe with cultural bunting.
Matt Hancock is at it as well.
He's backing The Sun's campaign to give the whole NHS staff a St Georges Cross "NHS HEROES Back our campaign to award brave NHS staff fighting coronavirus with the George Cross medal".
This is not just crude hypocrisy from the right wing media and the politicians they have elevated, its a dangerous diversion from the actual task at hand.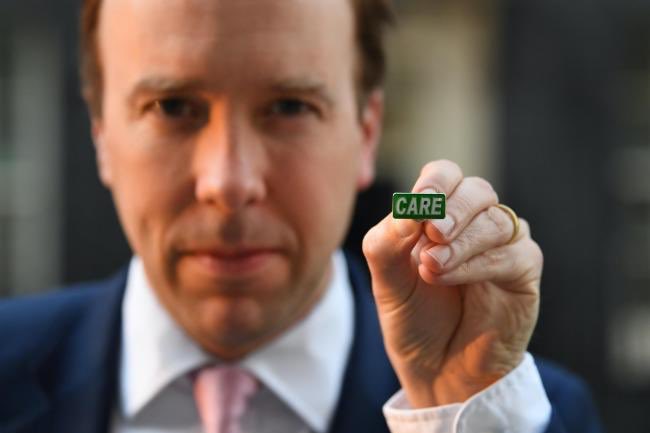 It's becoming obscene. This is a government and state that is failing badly resorting to the most bizarre cultures of exceptionalism. Coronavirus lands in a world of England's own existing Brexit fever dream, an identity crisis of simultaneous superiorism and inferiorism, grandiosity and jingoism merged with a cringing lack of self-belief.
This turns very strange.
As Fintan O'Toole noted (Coronavirus has exposed the myth of British exceptionalism): "When the prime minister was hospitalised, his overwrought friend and fan Toby Young confessed in the Spectator to "a kind of mystical belief in Britain's greatness and her ability to occasionally bring forth remarkable individuals, who can serve her at critical junctures. I've always thought of Boris as one of those people – not just suspected it, but known it in my bones."
We are now in a period of Covid Populism where the narrative has become about British exceptionalism rather than government failure and human suffering, it's about personal triumphs and old men raising money for the NHS as if its a charity, it's about "heroes" and stupid stories to cheer you up as if you're a fucking idiot.
Nationalism has been weaponised to cover-up government failure, and our own sense of innate solidarity is being used to justify it. A spurious "national spirit" is being evoked. You are being Mesmerised by the monarchy.
As Adam Ramsay writes (Queen beckons Britain into Covid-nationalism trap): "…in her address, the Queen took iconic elements of the community response to COVID-19: children's pictures of rainbows, clapping for the NHS, and plonked a Union Flag in the middle of them, claiming them for Britain, and Britishness, and firmly drawing a line around our imagined community, with her at the centre of it. We may collaborate with the rest of the world, but we do so, first and foremost in her rhetoric, as "Britons".
In shaping this nationalist narrative, she inevitably drew on the UK's foundation myth, the point when Britain was transformed from an empire into a country: World War Two, concluding with her Vera Lynn reference "we will meet again".
He continues …"In recent weeks, the government has managed the crisis catastrophically. But the Conservatives have soared in the polls as sentimental nationalism has trumped material reality."
The relentless rhetoric of war is familiar but damaging. It resets the challenge as one that can be overcome by fortitude rather than science, 'battles' rather than rigorous testing and tracing, and a unique 'Bulldog Spirit' rather than international cooperation.
In Scotland the lesson we should be learning is we are not exceptional, other than being ruled over by an exceptionally incompetent government we didn't elect.
In this madness, the right-wing are degenerating, partly because they have had to implement policies they despise and are seeing the worldview they have espoused and the economic system they venerate collapse before them.
As Gerry Hassan has noted (We are not at war yet we are increasingly living in a warfare state) this has led to the poison pen of many of the usual suspects:
"Take Allison Pearson in the 'Daily Telegraph' … Writing on the state of Johnson, she said: 'How is Boris? For millions of people, that was our first thought upon waking yesterday.'
This was but a preamble to a full-on love-a-thon: 'It's rare for a politician to inspire such emotion, but Boris is loved – in a way that the metropolitan media class has never begun to understand.' And then the clincher: 'Yet, make no mistake, the health of Boris Johnson is the health of the body politic and, by extension, the health of the nation itself.'"
This elevation of The Leader in times of crisis is a familiar trope of the right. But as we have to suffer the forced war-rhetoric, the moronic propaganda of British populism, the hypocrisy of Tory politicians celebrating an institution they have undermined for decades, the celebration of "Boris" a character who was a hapless incompetent even when he was well, is shocking. As we swim in a sea of disinformation we imbibe a steady stream of myths about 'Nightingale Hospitals' 'armies of NHS volunteers' and a nation united by Rainbows.
After this we don't need another useless public inquiry, what we need is a complete revolt – an overthrow of the broken institutions that have collapsed and a rejection of the elite rule that has failed in front of our very eyes. Keep safe, but keep your wrath warm for after the lockdown.
* We had previously indicated that Mary Agyeiwaa Agyapong was working when she contracted the coronavirus. This was incorrect and we've updated the article to correct that mistake.