Transmission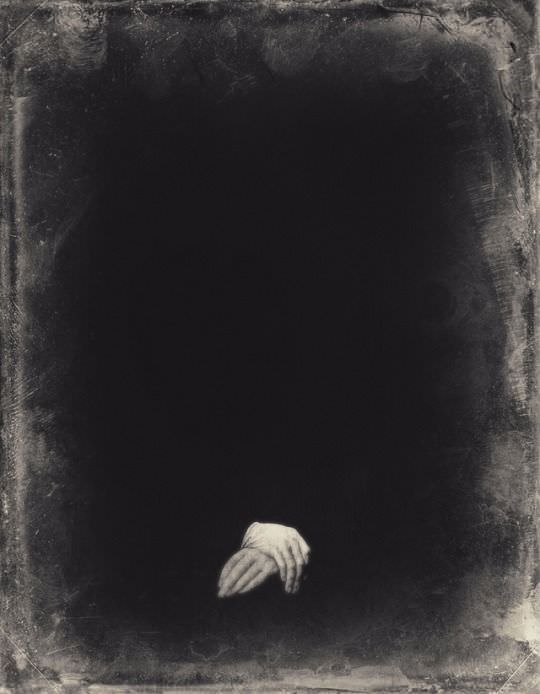 It's a communicable disease and the problem of transmission is now mirrored by our leaders inability to communicate. His inability to have empathy, to show humility, or to face reality is killing people.  We are being infected by language and naked ideology, venal incompetence and criminal negligence as much as we are the virus.
The failures are manifest everywhere.
Johnson's baffling messages have only sown complete confusion and risk complete chaos.
Even with the generosity and caveat of "unprecedented times" this is a shambles. The official toll is 50,000. I think everyone knows this is a brutal understatement.
The FT now says that over 60,000 people have lost their lives in the UK from Covid-19. That's 891 per million. What's staggering is comparing that to 93 per million (p.m) in Germany, 92 p.m in Denmark, 42 p.m in Norway, 15 p.m in Greece and 3 p.m in China.
Talks of 'public inquiries' don't really make the mark. They belong in the pre-covid world where government incompetence and corruption would be brushed over with expensive and inconsequential whitewash. We need more profound change.
Capitalism as a death-cult is the new normal.
The essential message from the UK government (I paraphrase) is "Go back to work and die we are so incompetent we don't know what to do".
The plans for "re-starting the economy" are a dangerous nonsense, a mixture of barely disguised social control, eugenics and ideologically-driven Tory punishment politics. The casual way people were "sent" back to work without any of the infrastructure to make this remotely possible shows a total disregard from this government for workers' safety.
The idea that you can see your "nanny" but not your extended family just lifts the lid on the class nature of Virus Britain. The scenes of crowded buses and trains across England is the stark new image of Britain's class divide.
Beyond parody. pic.twitter.com/h9muT5NJCC

— Nick Carter (@subcircle) May 12, 2020
Having observed the cluster of (mis) management from testing to overall strategy, from protecting care homes to supplies of personal protective equipment, the evidence has been mounting for weeks that the Government's handling of this crisis has been a disaster from the start.
But this isn't really just about mistakes in a difficult time.
As Caroline Lucas writes: "I think there is something more fundamental about this government's failings and that is its arrogant complacency, which leads it to believe that Britain has nothing to learn from anyone else – a deep-rooted sense of Little Englander exceptionalism. All of our institutions are, by definition, the best in the world – even when they're not. Our testing regime, when it's finally up and running, will be 'world beating'. How about something that is half as good as South Korea's? It would be a huge improvement on what we have now, which has caused us to stumble through the early months of this crisis with – in the words of a former Cabinet minister – a 'self-imposed blindfold'.
So here we are mired in someone else's superiority complex – stuck in someone else's exceptionalism – and in lockstep with someone else's morbid incompetence, we need to see some ways forward.
There's an ideological background to this as well as a cultural one. The countries immersed in the most audacious and fantastic populism with "Take Back Control", "Get Brexit Done" and "Make America Great Again" still ringing in our ears are the ones that have been brought to their knees. Britannia has not so much been unleashed as put down.
As Nesrine Malik, author of 'We Need New Stories, Challenging the Toxic Myths Behind Our Age of Discontent' points out:
"Here in the UK, we comforted ourselves with the belief that while our own buffoonish rightwing leader had his faults, at least he was no Donald Trump. But in the end, Boris Johnson has managed to stumble over even this lowest of hurdles. The UK government's response to the crisis has turned out to be nearly as flippant and ill-prepared as the US's. Two nations that prided themselves on their extraordinary economic, historical and political status have been brought to their knees. Their fall from grace is the outcome of a damaged political culture and distinct form of Anglo-American capitalism."
"Over the past four years, reckless political decisions were justified by subordinating reality to rhetoric. The cost of leaving the EU would be "virtually nil", with a free trade agreement that would be one of the "easiest in human history". Imaginary enemies were erected and fake fights confected as both countries pugnaciously went about severing their ties with other nations and international institutions. Political discourse focused on grand abstract notions of rebirth and restoration, in a way that required few concrete deliverables. All the Tory government needed to do was Get Brexit Done, no matter how slapdash the job. In the US, all Trump needed to do to maintain his supporters' loyalty was bark about a wall with Mexico every now and then, pass a racist travel ban, and savage various public figures for sport."
Anglo-Britain's story of 'rebirth and restoration' has descended into mayhem, more cremation than Phoenix. Brexitland is a Charnel House.
There are a number of stories being played out here and it's useful to disentangle them.
1. People's fortitude and mutual support in a society that has had all of its resilience systematically stripped out of it is remarkable and inspiring. But it is not enough. It is inadequate. It is being used as a sideshow when it needs to be used as the basis for dismantling and re-building our society. I say this as someone living in Scotland but its equally valid and essential to anyone else.
2. People's complicity in the return to work is born out of three competing instincts and problems: an inability to realise the depth and scale of the problem, an inability to conceive that things have and must change, a sort of default setting of the comfort of 'normality' even if that normality is dysfunctional; second the financial imperative for survival which reveals the truth that many of us are only a few weeks or months from destitution; third a misplaced faith and trust in government. If 'Boris' says lets all go to work then lets all go back to work.
The strangeness of this phenomenon means that peoples desperate need to immerse themselves in 'normality' even if that normality is profoundly dysfunctional (ie climate breakdown behaviour or rushing back to work in a pandemic …) because actually dying is preferable to a new way of living. That is fatal levels of conformity.
3. Whilst there's a certain fantasy about the most grandiose plans for an equitable reconstruction (guilty as charged) there's also a laziness in doom. For everyone who says the society, the economy the undemocracy will simply 'jump back' to its normal settings, there needs to be a response. That inevitability needs to be challenged.
That we are working "off the map" know takes a long time to sink in. The tv news tells me that people are enjoying back playing news and a women's golf tournament has started somewhere.
If we accuse and observe our 'leaders' inability to have empathy, to show humility, or to face reality – we at least must do these things.
Image credit: Nude Vampire with Gloves, Tanja Jeremić