It's Time for a Scottish Ebike Revolution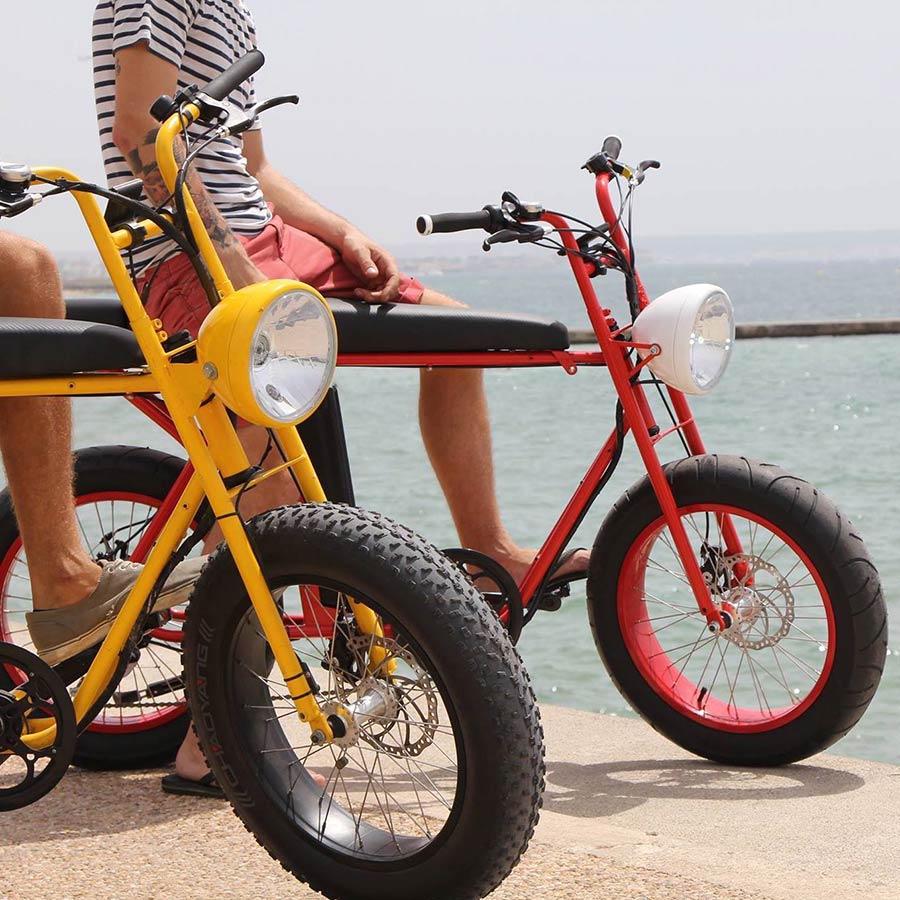 During the Covid-19 pandemic, cycling has experienced an explosion in participation. According to statistics from Cycling Scotland, some places in our country have experienced as much as a 213% increase in people cycling on roads. This presents our society with a tremendous opportunity on which to capitalise, from both a public health and environmental standpoint, and electric bikes are just way to do it.
If every person in Scotland was given support to access an Ebike, in the same way that electric vehicles have been supported, then travel in this country would be forever changed. Currently, the interest-free Electric Vehicle Loan, funded by Transport Scotland offers drivers in Scotland loans of up to £35,000 to cover the cost of purchasing a new pure electric vehicle, and up to £10,000 to cover the cost of purchasing a new electric motorcycle or scooter. This could and should easily be expanded to include Ebikes with potential for greater value for money to the public purse. Not to mention that Ebikes are eligible for the Cycle to Work scheme.
Forget free bus travel for all, although keep the existing scheme and expand it where necessary to cover those for whom cycling is inappropriate. However, Ebikes should be the main subsidised travel and a key public health strategy. The knock-on effects on health, tackling obesity and of course climate change would be revolutionary.
Even when I am out on a 60-mile ride I think "Gee I'd love a wee electric motor to help me up this hill". Some people write off the idea of cycling to work because they think they will turn up all exhausted and disheveled like they've done an intense spin class at the gym. But it doesn't have to be that way at all. The whole point of an Ebike is to give you the chance to enjoy some active exercise without going into the red zone. It gives you the help when you need it.
I am a keen cyclist myself, but even I hesitate to think of commuting around town in the full Lycra outfit on my racing road bike. However, with an Ebike, I wouldn't have to worry about being sweaty or inappropriately dressed for school, work or even a wedding. Urban travel in Scotland should make cycling a no-brainer. When I was in Amsterdam, I was astonished at the cycling provisions. I see no reason why Scotland couldn't do the same and spearhead a new, greener and healthier transport revolution, particularly in cities. The opportunity exists if we grasp it.
This would be a generational change in which there would be short, medium- and long-term benefits. Let's all take a second and put our futurologist hats on. People will get exercise as they commute without busting a gut which presents obvious benefits to us all. Plus, the changes to traffic, particularly in town centres where some of Scotland's most polluted air exists, would be that of a green revolution. These benefits can be extrapolated out from the short to the long term. It doesn't take a public health or climate expert to see the positives here.
The challenge comes in stopping this uptake in cycling becoming just a fad. Right now, it is nearly impossible to buy an indoor bike trainer – the kind where you can cycle your bike in your living room and utilise apps like Zwift. Trust me, I've tried to get one. It is also proving difficult for some people to buy quality bikes. That has been a result of unprecedented demand for cycling equipment. The appetite is there right now, but in the normal course of events it would have all the hallmarks of a fad. However, we still don't know what the 'new normal' will be for us.
Cycling is the perfect social distancing exercise. You enjoy the outdoors, you raise your heart-rate and burn calories, and it is great for your mental health. As we go forward, it might be advisable to avoid mass public transport. If that is the case, then we need to ensure that people don't all just pile into their cars to socially isolate on their commutes. Therefore, if we can encourage this cycling fad into a boom and make it easier for people with the help of an electric motor on their bikes, we could all reap the benefits going forward.
In a generation we could begin to think about town planning differently with more focus turned to cycling provisions on a par with those we see in the Netherlands and Germany. More importantly, we would see the benefits of a healthier, and happier population, plus the benefits of a healthier environment which is vital for us all.
A help to buy scheme, and a campaign focused on families with children at school could be one of the best investments we could make in our collective futures.