Now's the Day and Now's the Hour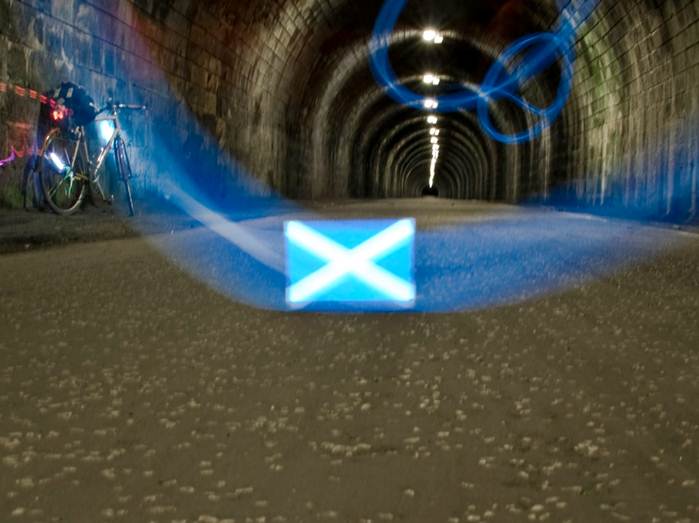 These are bewildering times. The pandemic has pretty much sidelined normal political discourse, ructions are showing among Indy supporters around the Salmond fiasco and other matters, there is little sign of action on the independence front, and we are left wondering where the movement goes from here. Gratifyingly, and however unexpectedly, the Scottish Government enjoys high popular support and trust, and it is in a position to bring independence about, if it can just get the proverbial finger out. Thumb-in-the-bum, brain-in-neutral is not a good stance. So, thinking things through and starting from basics, here goes. 
The current legitimacy of the Union does not flow from the acts or the treaty which set it up three centuries ago, or from the long years of Scotland's participation in it. It comes instead from its endorsement by the majority in the 2014 referendum, the first ever proper vote on the question, in that it was peaceful, democratic, legal and constitutional. The reason why it trumps everything else is that it was an exercise of the sovereign right of the people, and that is the highest authority in Scotland. Their decision can only be overturned by the people themselves casting a different vote in an equally proper plebiscite. 
The mechanism for the 2014 vote was a referendum held by Holyrood through special authority, granted at London's discretion, under Section 30 of Holyrood's founding act, the Scotland Act, and the Edinburgh Agreement between the two governments bound London to cooperate if the result was for independence. Holyrood's subsequent requests for similar authority for a fresh referendum have been rejected out of hand by London.
Is London's permission necessary? Holyrood, a devolved parliament, can only exercise those powers which have not been retained by London. Although the Scottish Government behaves as if it believed that without London's say-so it lacks the power to hold an independence referendum, it is arguable that the Scotland Act does not actually forbid it, and a Court of Session case by the Yes group Forward As One is now underway on that very question. Both the outcome and its timing are uncertain. If the court eventually finds that Edinburgh does not need London's permission (and if London does not then amend the Scotland Act to disempower Edinburgh, which it could do – believe it or not), then Holyrood could hold a referendum whenever it chooses. But if the court says that Edinburgh cannot hold a referendum without London's consent, does that close the question so long as permission is withheld
Well no, it does not, because there is another approach. A referendum is only one way to hold a vote, and internationally it is very rare for a country to use that method to decide on whether to go independent. The other way is, of course, by election, and that is the route which was always regarded by the SNP as the way to go (indeed the only way to go, before Holyrood was established). It would be perfectly proper for the SNP, the Greens and any other pro-indy candidates to stand on a manifesto clearly stipulating that success would be a mandate not merely for another referendum, but for independence itself, and it would be democratically unassailable if the manifesto included a condition that success must comprise not only a majority of seats, but a majority of the actual votes.
London too has assumed that if Scotland left, it would be by the electoral route, and has never (repeat, never) denied its right to do so. Of course it does not want Scotland to leave, but on those very rare occasions when the UK Government has actually expressed a view on the constitutional position, it has consistently said that the Union is based on consent, and that if Scotland withdrew its consent it could leave. In other words, the choice is for Scotland alone. Now that does not imply that London should help Scotland to leave, and it would no doubt do what it could to persuade the people of Scotland not to go. London has no obligation whatsoever to give Edinburgh permission for a referendum, but it has no right to forbid Scottish independence, and has never made even the slightest suggestion that it has any such right.
Most of the commentary on the independence side completely misses this point, and is resentful at what it sees as English obstruction. But it is not London we have to persuade, it is Scotland. If its people wish independence, all they have to do is vote for it. There are two obvious mechanisms for that, namely a referendum or an election. London may be able to stop a referendum, and the Scottish Government may be right in its apparent belief that London has such power. But it cannot stop an election. The Scottish Government should state loudly and clearly that the electoral route is open. If it would prefer to proceed by referendum, it should warn London that if permission is not given promptly, their manifesto will turn the next Holyrood election into an independence plebiscite.
If the vote went for independence, it is likely that London would fall into line and the mechanics of the matter would follow agreement between the two governments, because that would be the reality of the thing. But if London refused to cooperate, the way it would work is very simple. The highest representatives of the people of Scotland are its MPs, and the power to take the step of effecting independence is in their hands. By majority, they would leave Westminster and establish the body of all Scottish MPs as the sovereign Scottish parliament. All the necessary procedures and arrangements to bring independence into full effect could then be put in place, with or without London's cooperation.
So, the people of Scotland have the sovereign right to go independent if they so choose. That right is acknowledged by the Scottish Government and by the UK Government. The feasible mechanisms for exercising that right are a) a Holyrood referendum (perhaps requiring permission from London), or b) an election (requiring no such permission).
Against that background, how stands Scotland now?
The Scottish Government's current mandate to hold an independence referendum will expire when Holyrood rises before the Scottish General Election of May next year, five years after it was granted by the electors. In that time, there have been several points which could properly have been adopted as crystallizing the mandate, namely June 2016 (EU referendum), March 2017 (Article 50 notice), April/October 2019 (proposed Brexit dates) and January 2020 (actual Brexit). None was utilized. Nor will the next point be used, the end of the transition period on Hogmanay, a date which the SNP are trying to have postponed for two years (so much for their eagerness for independence, we may think).
If the Scottish Government remains in suspended animation regarding independence, there will be no action for the rest of its term, and it will have totally failed to implement its mandate. Even if it were to obtain a fresh mandate for a referendum at the next Holyrood election (and given its non-performance on the present one, we might ask why on earth it should), there is no indication that things would be any different. The Prime Minister would still withhold permission, and the Scottish Government would continue in its accustomed servile role of rejected supplicant. That would be the state of play for at least another three years, till the next Westminster election in May 2024.
A legal decision that Edinburgh can hold a referendum without London's permission would certainly change the picture, if only by depriving the Scottish Government of that pretext for inaction. We can't bet on it for the moment, however, because of the unpredictability of the judgment, and because London might try to stymie any decision against it by amending the Scotland Act to make it crystal clear that Edinburgh had no such power.
That leaves only one mechanism in Edinburgh's own hands entirely: an election. The only election coming our way for years is Holyrood in May 2021. Either we seize that opportunity, or the independence movement goes into deep freeze.
The omens are phenomenally good. Polling support for independence is holding up at about 50%, and the most recent poll of voting intention shows the SNP and Greens winning an absolute majority of votes for both constituency and list seats in Holyrood, and for Westminster. Either by arranging an independence plebiscite by referendum before next year's Holyrood election, or at the latest by turning that election itself into the plebiscite, the Scottish Government can unify all strands of the entire movement for a victorious campaign.
The SNP leadership almost boasts that it is determined to await sufficiently firm prognostication of success before bringing on the vote. But under the circumstances which now apply, if they fail to act, the question that will have to be asked is not whether they are too afraid of losing, but whether they are too afraid of winning.