On Landlordism and Governance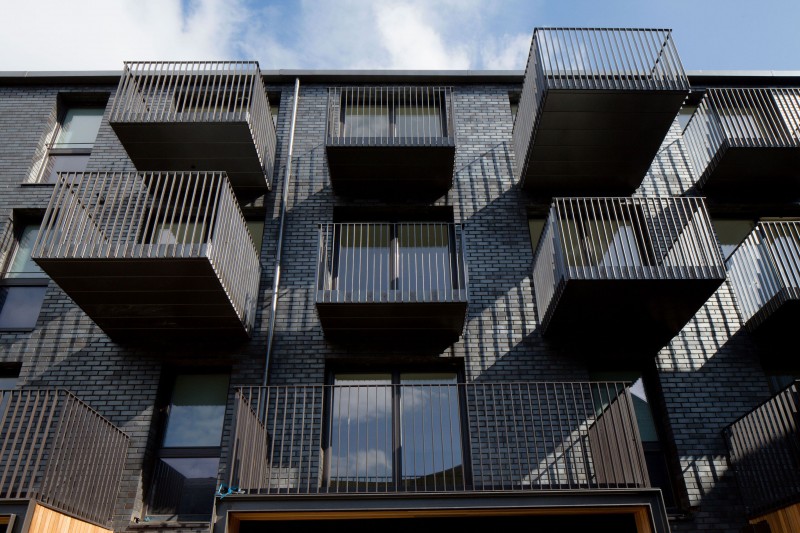 George Kerevan's weekly economics column for Bella Caledonia.
WHY IS THE SCOTTISH GOVERNMENT SO ENAMOURED OF LANDLORDS?
Let me introduce you to Mr Gerry More, the Scottish Government's sometime official
Private Rental Sector Champion.
  Mr More, a house building industry insider for decades, was appointed to his "champion" role in 2014 by the then Deputy First Minister, Nicola Sturgeon.  In 2017, he was catapulted from his salaried job as the landlord's spokesperson at the heart of the Scottish government machine to become managing director of Aberdeen-based Stewart Milne Homes.
I have nothing against Mr More personally.  Like many folk appointed by the SNP Government to posts inside the bureaucracy, he is of a liberal bent.  Just like Benny Higgins, the ex-banker and current chair of the feudal Buccleuch Estates, who the FM has appointed to lead the committee advising on Scotland's post-Covid economic recovery.  But such high-minded liberalism often masks a devout commitment to a market economic system that is far from fair to ordinary Scots.
Why did the SNP Government feel obliged to appoint a "champion" for the landlord class?  When appointing Mr More back in 2014 – the rest of us were diverted by a certain referendum – the Deputy FM's press release stated: "I welcome the appointment of Gerry More as Scotland's PRS Champion, a post that underlines the importance of the private rented sector to Scotland's housing mix… The Scottish Government recognises the potential that exists to unlock new and alternative sources of housing investment in this sector, and that is why we provided funding towards the post…"
To paraphrase, Mr More's paid government job was to help big landlords and development companies (often the same thing) find cash to build and rent new properties.  His job as "champion" was not to help the many Scots who rent to keep a roof over their heads. Rather it was to help investors.  Which Mr More proceeded to do.
As he made clear in a submission to the Scottish Parliament in 2015, Mr More's task was to transform the rented sector from the domain of small, private landlords to a corporate-run behemoth thirsting for profit: "Large scale PRS developments funded by institutional investment from pension schemes and life insurance funds are already commonplace in other countries, including amongst others the USA… My appointment recognises the opportunities that that this approach could bring for Scotland… this new rental sector is very different from the existing buy-to-let PRS dominated by small amateur landlords…"
Some will argue it was perfectly legitimate for the Scottish Government to promote such private investment, given the catastrophic collapse in home building falling the 2008 banking crash.  But Mr More was bent not on expanding social housing but in creating a new vehicle for finance capital to invest in.  That required preventing the Scottish Parliament (and the SNP as a party) introducing legislation to curb rent rises.  And this Mr More proceeded to do as part of his paid job as the corporate landlords' "champion" at the heart of the Scottish Government.
In 2016, the Scottish Parliament debated the Private Housing (Tenancies) (Scotland) Bill.  Mr More, in his official capacity, presented written evidence to MSPs. He was desperate to ensure that the legislation did not obstruct the ability of corporate investors to raise rents: "My preference would be to see the removal of rent control proposals from the Bill".  He was particularly opposed to giving student renters additional protection as this threated the lucrative (though these days vastly over-extended) investment market in university accommodation.
As for rent controls in "pressured areas" (i.e. areas where there was a serious accommodation shortage), Mr More simply denied that such shortages existed.  Instead, he went on to intimidate MSPs by warning them that even the merest hint of rent controls would, by increasing "the perception of risk" reduce investment returns for investors and landlords, thus ending further investment in new housing.  The Bill was duly diluted in its ability to impose rent controls, despite this being SNP party policy.
RENT RISES
Why did the Scottish Government get so excited about Build to Rent, and appoint Mr More to push its agenda?  The answer is that in 2012, the new Tory Government at Westminster took a similar road. With the UK economy tanking as a result of extreme austerity, Chancellor Osborne did an about-turn and offered billions in new (i.e. printed not borrowed) cash subsidies to investors in the Build to Rent sector.  This led to a rush of finance capital outfits setting up building investment arms to get their hands on the lovely lolly – including Greystar, Realstar, L&G, LaSalle, Aberdeen, Ares and Hermes.  Of course, the Barnett Formula extended this bankers' largess to Scotland.
Note: Osborne was deliberately constructing a new class of financial asset (with profits supplied by the poor bloody tenants) designed to sabotage social housing.  He wanted to create a new "control mechanism" over working class renters, making them subordinate to private corporate landlords.  At the same time, he ensured the taxpayer would guarantee investments in Build to Let and guarantee part of the rental stream.  And the result?
The latest private rent stats from the Scottish Government (published last November) make interesting reading.  As ever, rents in Greater Glasgow rose fastest at 5.3% for your average 2-bedroom private rental, in the 12 months to September 2019.  That's a stunning mark-up given that prices over the year rose only circa 1.7% on the CPI measure, and landlord borrowing costs were virtually zero.  Overall, monthly private rents in Scotland increased by 2.4% for the average 2-bedroom, from £652 in 2018 to £668 in 2019.  That's still above inflation, indicating significant landlord exploitation of tenants.
In the nine years between September 2010 and September 2019, the average rent for a 2-bedroom house (the most common type of rented property) in Greater Glasgow grew cumulatively by over 38% while inflation was 21% – a truly massive increase in tenant exploitation. In Edinburgh and Lothian, rents went up a massive 46% in those nine years – more than doubling in real terms.  That is how Scotland's landlord class behaves.  It is true that in some of the depressed industrial towns, and in Aberdeen post the oil price collapse, rents declined in real terms in those nine years – but that is a reflection of the depressed rental market in those areas, not an indication of benign landlords.
THAT COVID-19 DEBATE
The private rented sector in Scotland has doubled in size since the advent of an SNP administration.  In a recent Scottish Government publication, Housing Minister Kevin Stewart waxed lyrical about this expansion: "Build to Rent is an important part of the Scottish Government's approach to growing and improving the private rented sector… I want to see an increase in supply… Scotland is open for business…"
Which might explain Mr Stewart's obvious irritation this week with attempts by Green MSP Andy Wightman to move amendments in the latest Covid-19 Bill to give tenants greater protection, especially given the massive rise in unemployment and equally large threat to incomes, resulting from the medical emergency and lockdown.  Mr Stewart evidently thinks that the Tories' hated Universal Credit system is sufficient to enable tenants to avoid eviction. On the other hand, our Kevin simply rushed to provide an emergency public subsidy to the landlord class that had inflated rents by 46% in the Lothians since 2010 – yes another bloody landlord subsidy.
I know there are Nationalists who think it inopportune to publicly criticise the SNP Government at this juncture, given we need an SNP victory at the next Holyrood elections to unlock the path to a second independence referendum.  But the fastest way to lose votes is to see working class tenants evicted.
The SNP Government was wrong to follow the Tory plan to subsidise the creation of a corporate Build to Let empire back in 2012.  It should have stuck with mass social housing.  It should have defied the Treasury over borrowing rules.  Instead, it has created a landlord interest group that will still be with us under independence.  An independent Scotland run for and by the landlord class is no kind of freedom.