What the Lockdown Means for Women in Scotland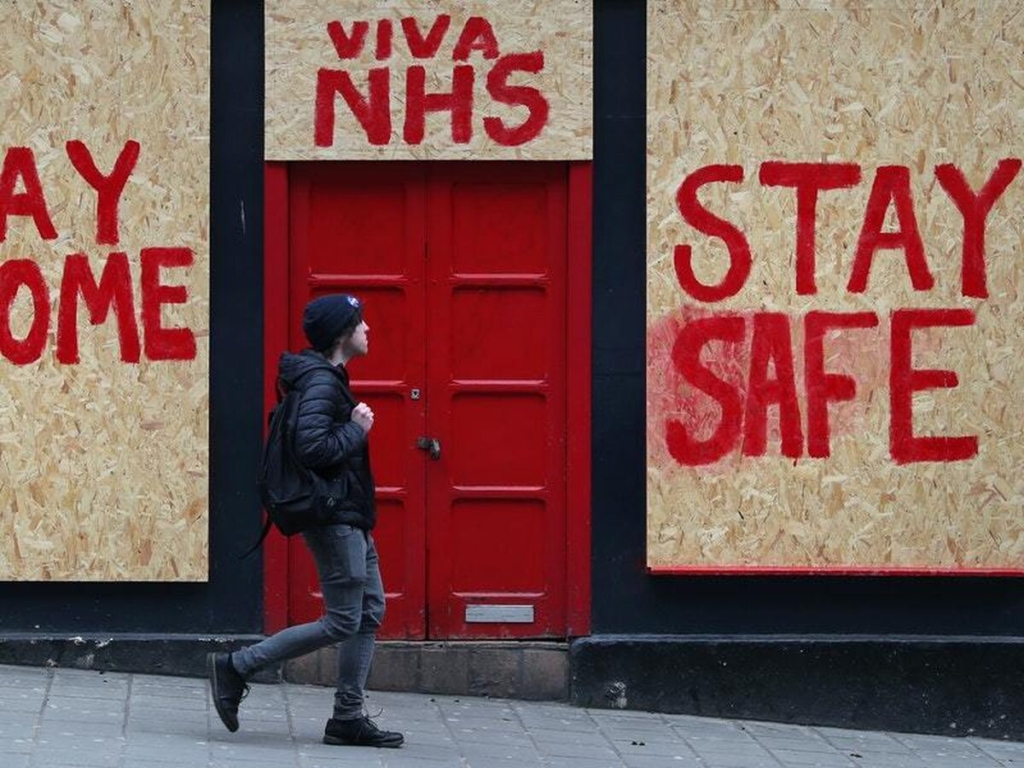 Victoria McNulty on the gendered aspect of the coronavirus and the implications for coming out of lockdown for women in Scotland.
Upheaval caused by the current Covid-19 outbreak provides opportunity to imagine Scotland in a new era. Debates surrounding public transport, care work and family life are prevalent at every Scottish Government briefing. Still, these are cloaked in gender neutral rhetoric, when they in fact impact the lives of women dramatically.
In Scotland Social Care services run on the labour of women, with the SSSC suggesting 85% of registered workers are female. In areas like Early Learning and Childcare, this rises to 97%. These women look after the loved ones of Keyworkers during Lockdown and will continue to provide services that will support our society when it is finished. The Scottish Government's Route Map out of Lockdown emphasised the importance returning Social Care to capacity as means of supporting vulnerable individuals. Yet, it has yet to receive uniformed guidance of how to proceed. undoubtably, based on the balance of registered staff, it is crucial that policy makers take the needs of women workers into consideration. Recent discussion about PPE in Social Care settings highlight how easily gender discrimination can occur via omission. National distribution only came to include these Social Care Services at the end of April, following Trade Union negotiations. When provision finally arrived, it was constructed to fit the generic male face with female workers experience poor coverage, marks and bruising. We must consider the needs of women in any consultation to protect this vital workforce.
Plans for post Lockdown education provision also pose a formidable barrier for women. Scottish schools will not start face to face lessons until August, with students attending part time to meet Social Distancing requirements. Women undertake most unpaid care work in Scotland, where pre-Lockdown, around 7 out of 10 women were in employment. If they are to return to work in the coming months, they will have to juggle paid employment with unpaid care and additional educational responsibilities, impacting their health and wellbeing, family life and the quality of learning for children. Additionally, the GTCS estimates around 93% of Primary teachers are women. How they are to balance full timetables with this increased family commitment is yet to be explained. The Scottish Government have acknowledged the importance of unpaid care, pledging an additional £19.2 million towards their existing Carers Allowance Supplement. Welcome as this may be, the personal burden of care is not simply financial, but social and emotional too. Moreover, this money does not apply to those undertaking childcare. In the absence of a clear framework to support female workers, decisions concerning flexibility will be left at the mercy of their employers, who historically have often failed to provide understanding for their female workforce.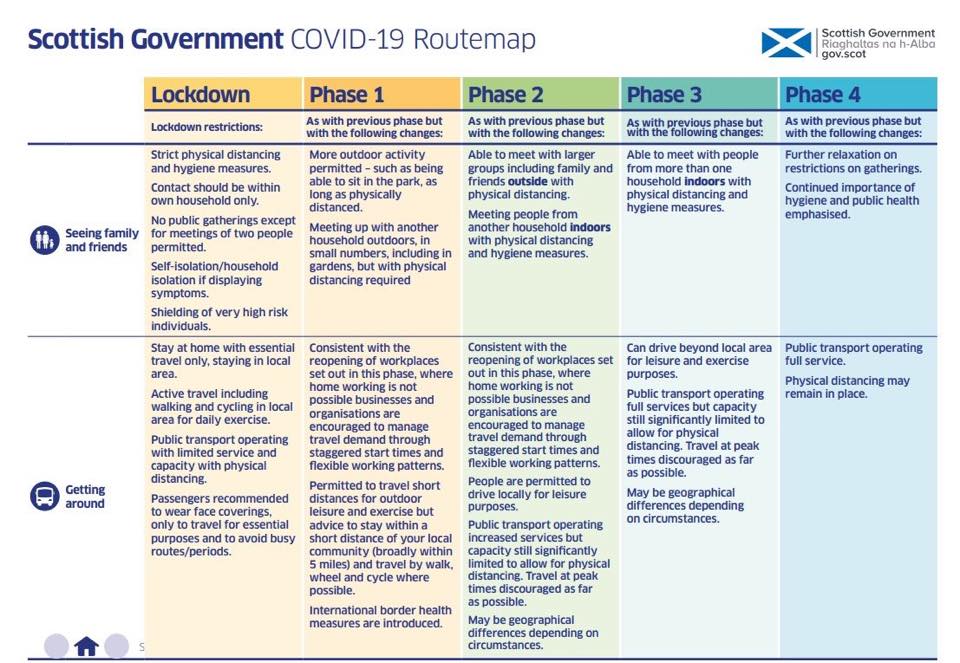 Similar omissions are made concerning the restructure public transport. Lockdown conditions highlights a real need to reimagine transport in a more environmentally friendly capacity. However, planning must consider the divergence between male and female travel patterns. Women are slightly less likely to drive in Scotland, with 63% holding a license, compared to 73% of men. They also travel differently to accommodate their work and care responsibilities, with women making multiple short journeys in any given day, as opposed to travelling to one fixed employment location. Post Lockdown Scotland must see increased self travel to adhere to Social Distancing guidance, with walking, cycling and driving advised over public methods. This is not necessarily compatible with women's lives, who could potentially be left juggling young children, prams, shopping, employment and caring duties, with no real means of reliable or local transport. If these women cannot work from home, which they often can't, they will carry the added risk of infection commuting to employment. The Scottish Government's Route Map again places onus on individual employers to stagger shift patterns to salve the impact on already inadequate public transport facilities, without any coherent plans to extend provision appropriately.
In Scotland 4 out of 5 incidents of Domestic Violence reported to police details male on female violence. While this is not the full story, 1 in 3 Scottish women experience such violence in their lifetime. For those, staying at home is puts their lives in danger. Before Lockdown, Scotland had made significant moves in legislating to tackle domestic violence, including the addition of cohesive control into law. The Covid-19 outbreak has seen a reduction in services, with initial stages of lock down showing less women reporting domestic incidents. As lockdown has progressed, a fuller picture emerged. Social isolation measures provide perpetrators a perfect cover and make it harder for women to seek help. Scottish Womens Aid have expressed serious concerns and in response, the Government pledged £1.35 million in funds to support. Yet, prevention is by far a more effective strategy than trying to undo the trauma of domestic abuse. Achieving this with Social Distancing measures in place appears problematic. Phase One of the Rout Map will see a return of services for vulnerable and at-risk individuals as an emergency measure. However, there must be a tailored, extended effort in prevention to fully tackle the situation.
When a society neglects to consider the needs of women it places them in danger. The Covid-19 pandemic has pushed additional pressure on all walks of life, but this is not felt equally. This 'new normal' requires more than simple survival. Informed changes and serious consideration to gender equality must be at the core of our decision making. This does not mean that we treat men and women as one in the same. They are not, and nor should they have to be. Where women's life experiences differ from that of men's, this must be acknowledged and accounted for to provide a fairer, post Lockdown Scotland.