Mr Nobody, Citizen of Nowhere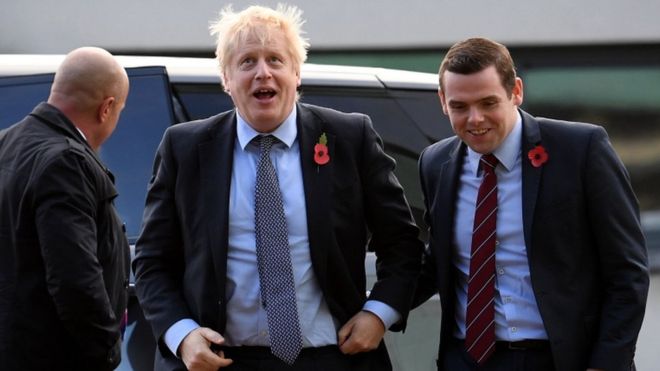 The contradictions and hypocrisy of being a Scottish Conservative are spooling out across the political landscape as the Cummings debacle rolls on. Yesterday the valiant figure of Douglas Ross stood out against the prevarications of Jackson Carlaw in the hope he might gain at least some glowing media attention for his bold principle.
Unfortunately for Mr Ross it only had him rewarded with a BBC feature titled "Who is Douglas Ross?" and being dubbed a "Nobody" by No.10. Such are the rewards for fealty in Brexitland.
The BBC feature did include the wonderful nugget: "He worked as a dairyman at local farms – he once told Holyrood Magazine that "some people like big tractors, other people like sheep, I was just really interested in dairy cattle".
Speaking of wonderful nuggets, Jackson Carlaw has told everyone he's made his views known to Downing Street and that Dominic Cummings should now consider his position. He is, according to Carlaw "Proving to be too much of a distraction in the efforts to tackle coronavirus."
In other words Operation Arse is back. This time it's likely to be as successful as it was the last time, in other words, not at all.
The problem for the Scottish Conservatives is they have to constantly distance themselves from the malignancy of their own party in government, whilst simultaneously activating their dwindling base support here, and also affecting the notion that they somehow have an important role to play in discussing matters of state with their colleagues in No 10.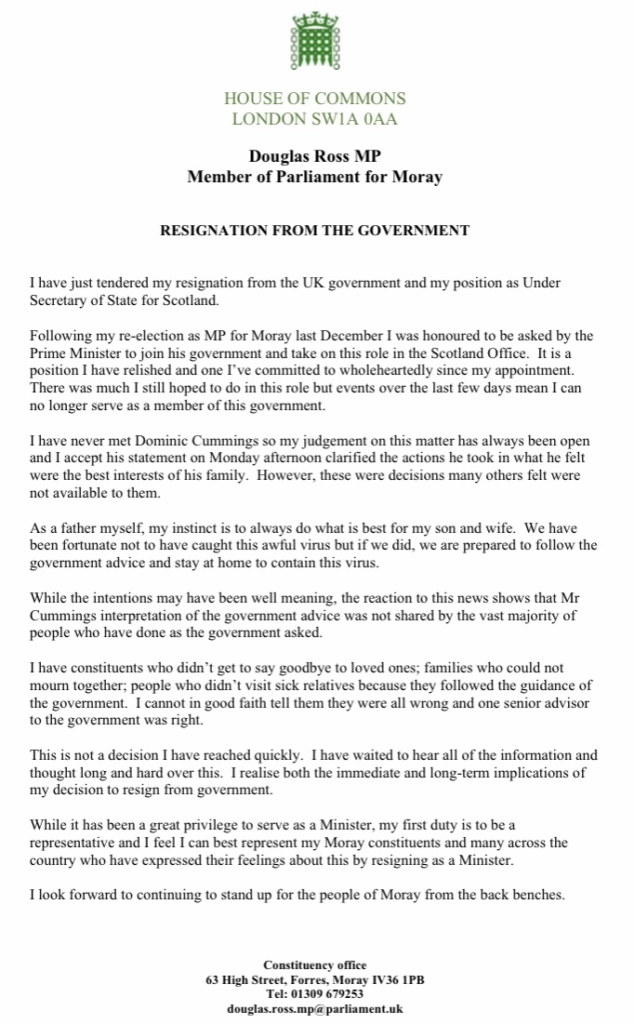 Back when Scottish-based journalists entertained the fantasy that Ruth Davidson was going to become First Minister, or even Prime Minister, this was much talked about in 'serious' newspapers like the Telegraph, the Times and the Scotsman. Now, sans the khaki one, and with Carlaw at the helm, you hear this less.
In part because Carlaw lacks the colourful backstory and supposed media skills of the Colonel, but also because Operation Arse fell on its, er, arse, so spectacularly. The idea that a Scottish Tory leader had sway or influence in the Conservative Party, or that they could prevent the rise of a Boris Johnson was exposed at being ridiculous. The role and influence of the Scottish Conservatives mirrors exactly the role and influence of Scotland within the union.
Now that cleaving to the Union has been revealed to be a question of morbidity rather than just the constitution, the wind has rather come out of the sails of the "phalanx" of Tory MPs that appear now as the over-hyped high-water mark of a failed political project.
There's a bitterness to this tragedy unfolding as you may recall the gushing enthusiasm with which Ross backed Boris for PM. Now, as Johnson and Cumming's lies unfold Government approval is now minus 2 per cent, dropping 16 points in a day, according to the SavantaGroup/SavantaComRes Covid-19 daily tracker, with Mr Johnson's approval rating at minus one per cent, having been at plus 19 per cent four days ago.
It seems Johnson's tactics are failing badly.
The reason this is not going to work is that this is not just a run of the mill case of politicians lying and denying it. As Fintan O'Toole has commented:
"The ordinary treachery of saying one thing and doing another – there will be £350m extra every week for the NHS; there will never be a border in the Irish Sea – is mother's milk to them. Perhaps because it is so habitual or because they are so used to getting away with it, their sense of how it works has become dulled. They missed the crucial fact that this time it's different. This time it's personal.
The mundane duplicity that is Cummings' and Johnson's stock in trade comes with a knowing smirk: you didn't really think we meant that literally, did you? It is part of an elaborate, highly performative, game. But the rules for collective survival in a pandemic are not ironic. They are intimate."
This revelation may be more of a game-changer at a UK level than in Scotland where the Tories are already a busted-flush. If, as now seems probable, the Johnson regime crumbles sooner rater than later, Douglas Ross's resignation will be a footnote.
Ross's strange discovery of principle has done nothing but expose the craven nature of his colleagues at Holyrood.