Solidarity Requires Facing up to Uncomfortable Truths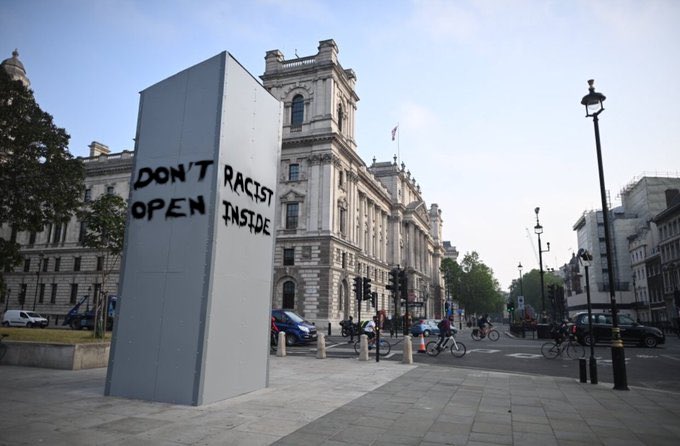 As part of our Cultural Landscape and Power series Talat Yaqoob explores the need to improve the teaching of history in Scottish schools about Britain's colonial past, and other uncomfortable truths we must face in this process.

The Black Lives Matter movement is too important to be shrunken down to a binary debate, however many continue to try. Multiple (predictable) commentators and those in decision making positions have attempted to reduce the significance of the historic global protests into a back and forth on whether slave owners and racists should continue to have a presence across the skyline of our cities and towns. Too many Twitter spats and poorly thought through columns have dedicated their time arguing about whether Churchill was a racist. For those of you wondering, the answer is yes and you can easily do a little research of your own to understand why. The almost laughable rationale for keeping slaveowners and racists celebrated in stone and bronze is to "teach us about our history", quite frankly the toppling of one in Bristol taught more people about slaveowners and Britain's history overnight than the entire collection of statues across the UK has probably managed in a year.
Our cultural landscape does need to change, and we need to rethink who in Scotland is currently celebrated. But to do the Black Lives Matter movement justice and to be competent allies, we need to do so much more. For a start, we need to drastically improve the history education in our schools. I took history to Highers level – I learnt more about racism in America than I did on Britain's role in the slave trade and as coloniser. As someone with South Asian descent, as someone with a grandparent, uncles and aunts lost as a consequence of Britain's colonising, this is, put simply, whitewashing. Education is devolved in Scotland, if we want to show respect beyond rhetoric for the Black Lives Matter movement, we could do something about this now. We could embed a more honest narrative not only in history classes but also through English, the arts and more – by centring the analysis, writing and creativity of Black voices.
This is not the time for Scottish exceptionalism. To say we are not as bad as others is not good enough (it's also not accurate). We are not looking to beat the lowest bar; we should be striving to create the very best Scotland for all. That is not easy, it shouldn't be easy, because it needs to disrupt systems and the status quo. It requires genuine self-reflection; it requires investment and it requires real redistribution of power. In over 20 years of devolution there has never been a Black MSP of any gender and there has never been a woman of colour election to the Scottish Parliament. There have been 4 men; all from South Asian backgrounds. Yes, we do not have a large BAME population in Scotland, but if we just take a representative approach; we should have had 12 women of colour in the 21 years of devolution. We have had zero. This is just one example of the consequences of the multiple barriers that exist which prevent women of colour, particularly Black women, from having access to power and decision making.
The honest narrative needed is not only in Scotland's education system or Scotland's political system, for some of us it is even closer to home. There is a racism problem within the South Asian community. Yes, we are at the receiving end of racism on a daily basis, but too many of us are perpetrators of anti-black, racist attitudes and behaviours. As a Pakistani-Scot, it is my responsibility and the responsibility of others from my community, to hold South Asian culture to account for the discrimination that exists within.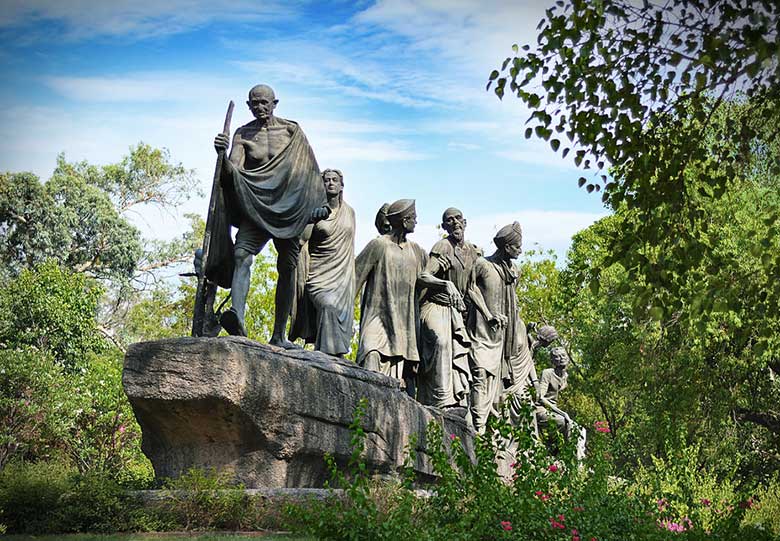 An example of how deeply this is embedded (and often purposefully forgotten) can be seen in the history of one of the world's most celebrated civil rights activists, Mahatma Ghandi. Ghandi worked for a period of time in South Africa, and during this period prioritised the safety and emancipation of South Africa Indians to the detriment and harm of the Black community, in his writing he referred to black South Africans as "kaffirs" which is a racist slur and declared that Indians were "infinitely superior" to Black South Africans. This is only one example, across the history of South Asian countries, there are more, although from less notable figures. These are uncomfortable truths we must face.
Within the South Asian community there is a disturbing idea that "whiter is better", paler skin is considered more attractive and even to some more trustworthy. Today, an example of the deeply embedded anti-black thinking can be seen across Asia's shopping malls and salons. The highest selling cosmetic product across South Asian countries is skin lightening and bleaching creams – globally the industry is worth £4 billion, there are currently over 50 different brands of skin lightening creams available in Pakistan, and in recent years backlash by feminist and anti-racist campaigners caused a brand to remove its product's slogan which was "we can make the whole of Pakistan white". It may seem minor to be talking about beauty products, but the reality is that this is one example of how deeply a preference for "whiteness" is embedded. Therefore, it is not surprising that the darker your skin, the more difficult your experience within the South Asian community. Indeed, within the Scottish South Asian Muslim community, many Black Muslims report feeling excluded and discriminated against by our Mosques – simply for their race. Shouldn't that feel painfully familiar? Why on earth are so many of us perpetuating the same dangerous, racist behaviours that we have been at the receiving end of? Many of us Muslims seem to have conveniently forgotten that according to scripture, the first person trusted to recite the Azan (the Islamic call to prayer) was Black; Bilal Ibn Rabah.
The South Asian community, and in particular the South Asian Muslim community in Scotland, has to reflect on its behaviour, and consider all the ways that the "whiter is better" branding sold by skin lightening creams has seeped into our communities and consider how we can do better as allies to the Black Lives Matter movement.