Peaceful protest in solidarity with asylum seekers attacked by Neo-nazis and loyalists in Glasgow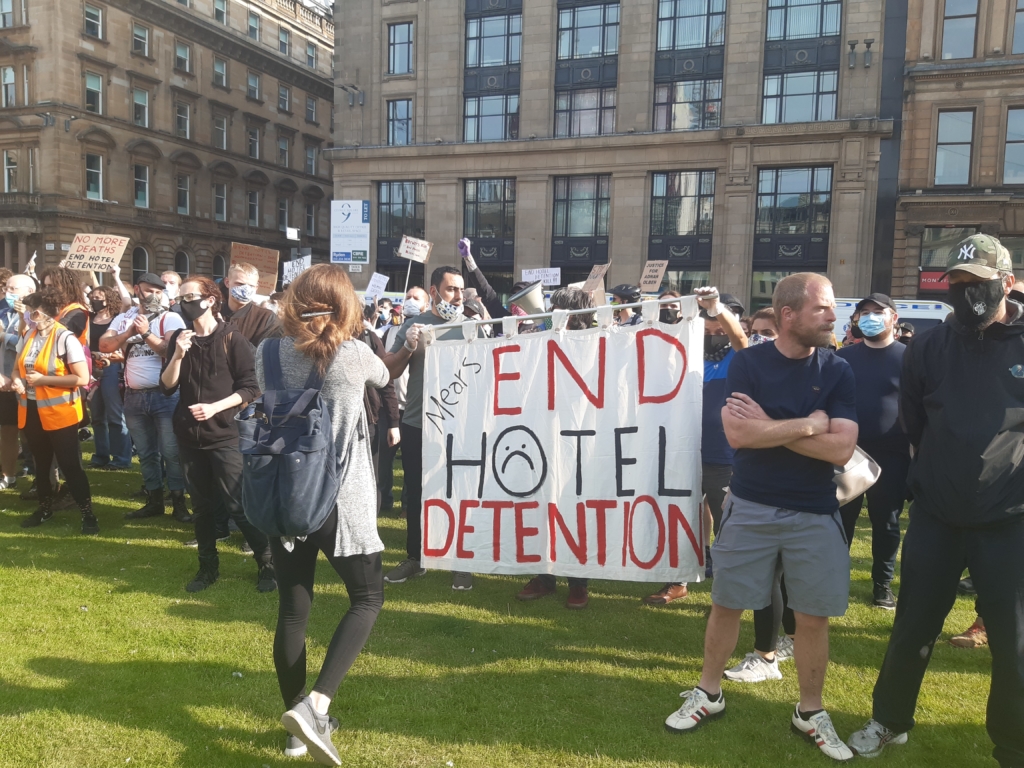 Today's organised demonstration by Glasgow No Evictions Campaign, in support of asylum seekers currently living in temporary accommodation in Glasgow and their demands was attended by at least 80 people, holding placards and peacefully demonstrating in solidarity.
protest from Bella Caledonia on Vimeo.
The asylum seekers are demanding to go back to their flats. They are also demanding the immediate reinstatement of their financial support which has been entirely cut by the state, as well as an improvement in the quality of their food for the duration of their stay in temporary accommodation.
In response to this demonstration, neo-nazi group National Defence League (NDL) held a counter demonstration under the premise of defending the statues of George Square. They issued a call out for one hour before the Glasgow No Evictions demonstration. Approximately 250 neo-nazis and loyalists assembled at the square.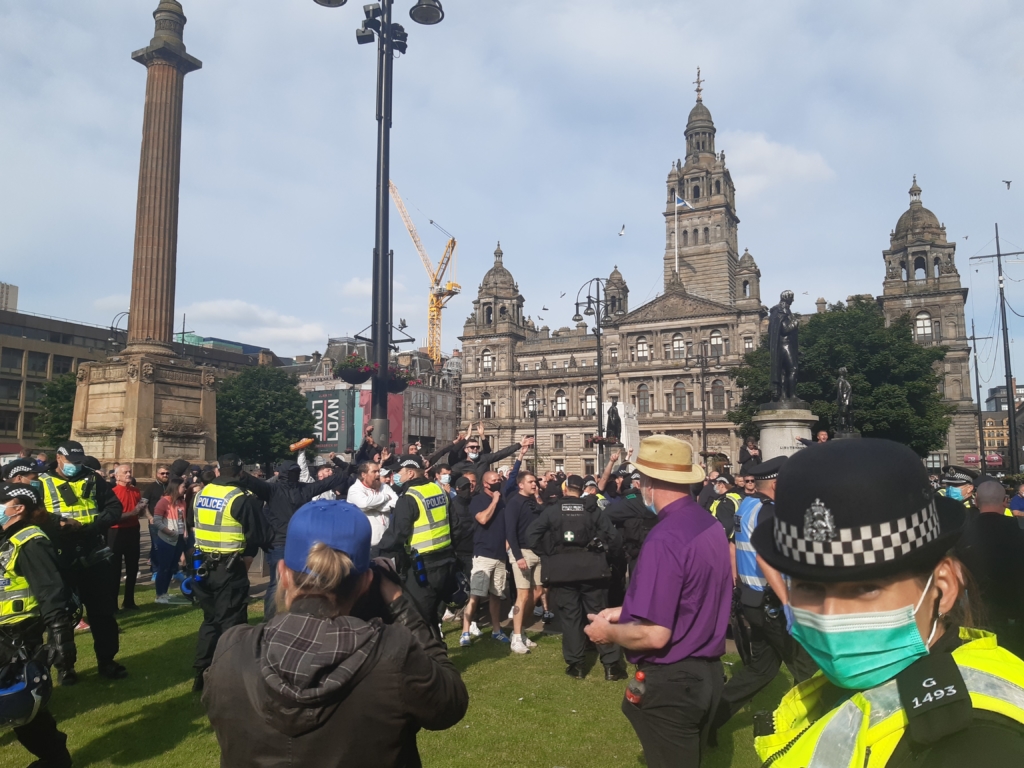 It is important to note the Glasgow No Evictions Campaign never mentioned any intent to attack statues or any other structures- the demonstration was entirely peaceful and in solidarity with struggling asylum seekers. The mobilisation of neo-nazis against this event, on the pretext of defending statues, should therefore be seen as an attempt to exploit the situation to spread disinformation and influence more people.
asylum seeker demo from Bella Caledonia on Vimeo.
People in solidarity with asylum seekers were attacked multiple times by masked neo-nazis and loyalists. A large police presence tried to separate the two groups. There were multiple arrests.
The demonstration finally went on successfully and was followed by a short rally in Glasgow city centre.
Today's events clearly show the importance of organising a mass antifascist response.
This article was written in collaboration with the Interregnum Collective.