Benny's Blueprint for Scottish Capitalism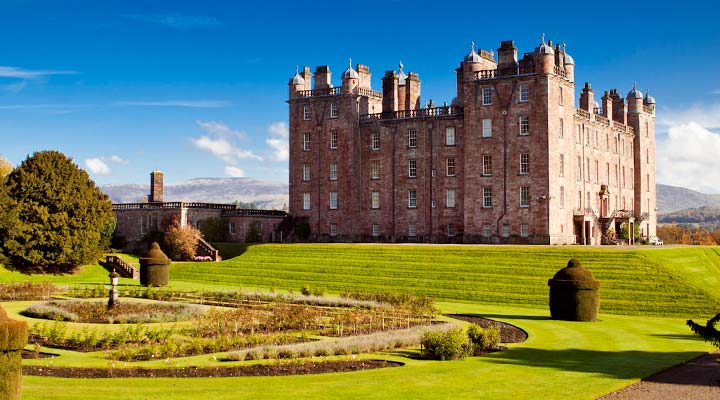 THIS week saw the publication of the Higgins Commission report to the SNP Government, outlining proposals for rebooting the economy after COVID-19.  Mr Higgins is the former boss of Tesco Bank and current chair of Buccleuch Estates, Scotland biggest feudal landowner.  He is also the FM's top economic advisor, being also a leading member of the Scottish Government's Infrastructure Commission.
The Higgins Report received a morning's worth of tepid headlines before disappearing from the news agenda.  It's proposal for a limited job guarantee for 16-25-year olds garnered most of the press attention, but the vagueness of the idea left the pundits with little to say.  Most of the 70-odd pages of the report (plus 40-page statistical appendix) consisted of reheated data on the likely impact of the lockdown on the economy ("bad"), complete with coloured diagrams.  The report is written in the verbose, repetitive, jargon-ridden style typical of Scottish Government documents.  I bet Benny never sanctioned such a rambling document during his time at Tesco.
I suspect the real reason the media trail went cold on the Higgins Report is that its recommendations are now in political limbo till the Scottish Government digests them and issues a verdict sometime towards the end of July.  As there is no prospect that the economic situation is getting any better – indeed, the secondary infections spring up around do not bode well at all – I would suggest that any caution and delay on the part of the Scottish Government would be dangerous.  Bold steps are required to keep the economy going.
Alas, the Higgins Report is sketchy at best, despite attempts by some SNP elected members to talk it up.  My old mate Alyn Smith MP called the Higgins Report "a rich and energising series of real ideas to get out teeth into".  Had he read?  At the same time, Alyn damned (with the faintest of faint praise) the alternative and fiendishly detailed Common Weal proposals for restarting the economy, saying they were "interesting, as far as they go".
For the record, the multi-part Common Weal plan for restarting the economy is not only longer than the Higgins Report but comes complete with a forensic economic model as guide plus detailed sectoral proposals. 
Read it here.
The SNP Government should give as much attention to the Common Weal plan as to Higgins. I trust the relevant Holyrood committees will take evidence from both.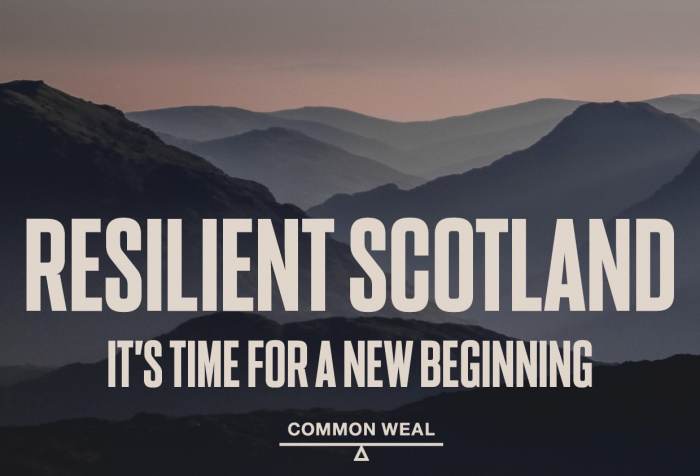 HIGGINS' BIG IDEAS
What are the "big ideas" in the official Higgins Report?  Buried deep in the report's appendix is a key starting point: In 2016, public and private investment in Scotland was a miserly 17% of GDP.  That is the fifth lowest investment rate among EU countries – only Greece, Cyprus, Portugal, and Lithuania invest less. In fact, Scotland ranks 118th in the world for investment.  Without capital investment we are condemned to low productivity, flat-lining incomes and no ability to build the good society.
Of course, the blame for this is a UK economy based on financial manipulation – gambling, in other words – rather than making things.  Eventually, as happened in 2008, our speculative economy will implode.  Certainly, independence is a necessary waypoint in escaping from this nightmare economy.  But we have to ask why, after 13 years in power, the SNP Government has not addressed this question more fully?
To give Higgins his due, the report offers a tentative way forward: lifting Treasury limits on Scottish Government capital borrowing to boost infrastructure spending; plus using the new state-owned Scottish National Investment Bank (SNIB) as a way of channel capital into private business.  (Note to Alyn Smith: the SNIB was originally a Common Weal idea and together with Robin McAlpine, I attended meetings with civil servants and Mr Higgins to push it along.)
What's wrong with this agenda?  Certainly, Scotland desperately needs to increase capital investment in housing, renewables, medical and educational plant, digital systems, and high-tech manufacturing.  And certainly, in the current framework, this can only come via public intervention.  But we are stuck inside a UK whose present regime was created by City bankers and hedge funds to do their bidding.  The Chancellor of the Exchequer is a former investment banker and hedge fund gambler.  Conclusion: Scotland can only solve its economic problems – including the post-covid reboot – by breaking free of this City financial control once and for all.
The Higgins Report contains a trap.  The Treasury may well grant permission to uncap Scottish borrowing – but only provided subsequent interest payments are guaranteed by the SNP Government (i.e. the Scottish taxpayer).  That is an obvious poisoned chalice.  A devolved Holyrood does not have the full economic and taxation powers to cover such a guarantee, while costs the UK Treasury nothing. Yet if Boris refuses a second referendum (which he will), a too cautious SNP leadership might be willing to accept unrestricted capital borrowing powers as a compromise – and claim a very Pyrrhic "victory".
Moves to expand Scottish Government and SNIB borrowing powers will only succeed in the context of a determined move to seize independence and, with it, full democratic control of the economy.  The Higgins Report is deeply ambiguous on this political point, as we might assume from the Duke of Buccleuch's chief factor.  Higgins is at pains to demand that any new borrowing and investment priorities are controlled by big business and the market rather than democratically -determined.  The Higgins Report also wants the SNP Government to establish "a top-level Council of Business Advisers" to decide on economic priorities lest the ugly word "socialism" appear anywhere.
JOBS GUARANTEE
What about the proposed Jobs Guarantee for young people?  Higgins wants the youth job guarantee to be underwritten by public subsidy: "There should be targeted funding support from the Scottish Government to set up the scheme, and to assist small and medium-sized businesses, as well as larger firms, to participate."  In other words, this is a plan to reduce wage costs at taxpayer expense.  Higgins is also at pains to ensure this job guarantee scheme is "led by businesses" – trade union involvement is conspicuous by its absence.
Certainly, a jobs guarantee is an important response to the mass unemployment we are likely to see in the post-pandemic world.  But young folk won't (and shouldn't) work for starvation wages.  Neither could current, "devolved" Holyrood budget pay for it.  Alternatively, an independent Scotland – with its own currency – could offer such a jobs guarantee and recoup the cost via higher corporation tax and a wealth levy.
Those of us who criticise Higgins will be accused of "sniping from the sidelines" and "empty sloganising".  On the contrary, we will not secure a majority for independence during a post-covid economic crisis unless we have a practical plan to restructure the Scottish economy.  Higgins is not that plan.